Higano Perez
Higano says his degree in International Relations and Development Studies gave him a better understanding of what is happening in the world and why.
A multi-cultural society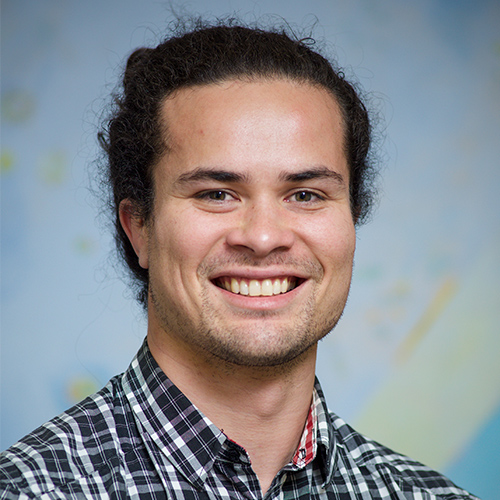 With WILP's focus on developing globally engaged world citizens, the programme was a natural fit for the New Zealand-Tokelauan Victoria University of Wellington graduate.
WILP has a focus on developing skills in cross-cultural communication. "I think that's something all Kiwis should know about," he says. "We live in a really multi-cultural society and it's good to be involved with people outside of your circle. It makes you understand other cultures better."
Studying abroad
Higano also made use of the international student exchanges offered by Wellington Global Exchange that counted towards his WILP experience. "I went to Medellin, Colombia, for a year and met a lot of people from different backgrounds and nationalities while I was studying there. It was a real multi-cultural rather than bi-cultural exchange. It made me more self-reliant, more self-aware and vastly improved my confidence in speaking Spanish."
Interning at the Spanish Embassy
Higano is looking to forge a career that uses his international relations degree. He says WILP has already helped develop his public speaking skills and has connected him with industry professionals, particularly with those who speak other languages from other cultures. He will start an internship at the Spanish Embassy in 2016.
Preparing for the future
"When you're in a job, you've always got to work in a team. You've got to have good communication skills, understand when you're wrong and accept other people's opinions or ways of doing things. WILP has really helped me prepare for that, as it provides a wide range of team building activities.
"I tell people to do WILP because of the networking opportunities. You meet a lot of interesting people, and undergraduates should take advantage of that so they have those contacts when they're looking for a job. It's also highly regarded and goes on my academic transcript, so it's something additional to my degree," he says.
Showcasing our culture
Higano hopes more Pasifika students will get involved with the programme, not only for their own personal development, but as a way of boosting the Pasifika image. "More Pasifika achievement is always a good thing. In New Zealand, Pasifika people do not have the greatest social statistics so it's a great way to represent Pasifika in a good light. WILP is a chance to showcase our culture and prove that Pasifika people can do well academically and achieve whatever they set out to just like any other student," he says.