Anderias Tani
Anderias was given the opportunity to meet New Zealand's current Prime Minister when he attended a forum for young leaders as part of the WILP programme.
Anderias enrolled in the three-year Bachelor of Arts in Development Studies and International Relations.
Building on experience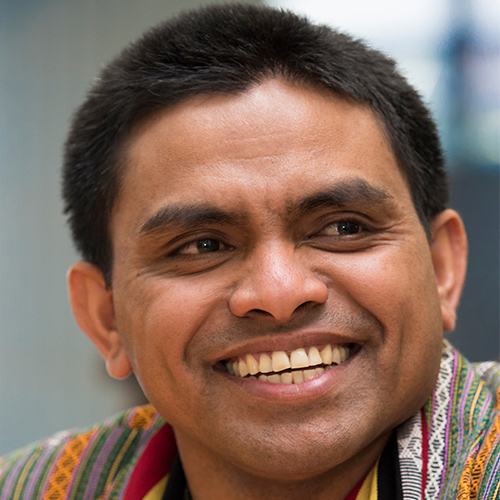 Anderias is living proof that WILP is not just for students straight out of high school.
The 34-year-old already had a diploma in electronic engineering from Timor-Leste, and more than five years' experience working with the United Nations Development Programme and the Ministry of State Administration when he came to Victoria University of Wellington on a New Zealand Aid Scholarship in 2013.
Making connections
Anderias, who is from Oe-Kussi, Timor-Leste, says it's the unique opportunities that he enjoyed about the programme. "You get contact with the real players of the world".
He has held leadership roles in the past and was keen to gain more experience and credentials. "Through WILP, I've been connected to very supportive people that are in my area of study. This will help my future career. I also joined the programme to learn more about understanding new cultures. Additionally I discovered intellectuality is important, but to make a difference you need to have a strong commitment with a volunteering spirit."
Developing and supporting his community
Upon his return to Timor-Leste, Anderias hopes to use his WILP experience to further his work promoting education awareness with a youth and student association he established, and more generally with Timor-Leste's talented young leaders.
"I came here with a promise to support the development back home. I'm thinking about going back to state administration to help with local development. Timor-Leste is undergoing decentralisation, hence local government in Oe-Kussi really needs some human resource to support its strategic development planning and implementation," he says.