Pipitea campus
Home of the Wellington School of Business and Government and the Faculty of Law, find out more about our CBD campus.
Downloads
Show my location

Map key
Pipitea campus is located in the heart of Wellington's legal, government, and business district. The campus includes Government Buildings and Rutherford House, and sits adjacent to Wellington's railway station and bus terminus.
The campus is home to the Wellington School of Business and Government and Law Faculty. It provides facilities for students in their second year and beyond, with approximately 6,000 students studying law, government, and commerce subjects.
Finding your way around
Download the Pipitea campus map to help find your way around.
Services and amenities
Student services available at the Pipitea campus include:
Pipitea campus has some food options and is located close to the cafés and amenities of Lambton Quay and the CBD.
Public transport
As the campus is based at Wellington's commuter transport hub, there is easy access for train and bus users to our facilities. Regular bus services link staff and students to the Kelburn campus. Find out how to get to and between our campuses on foot, by bike, or on public transport as well as parking options.
Rutherford House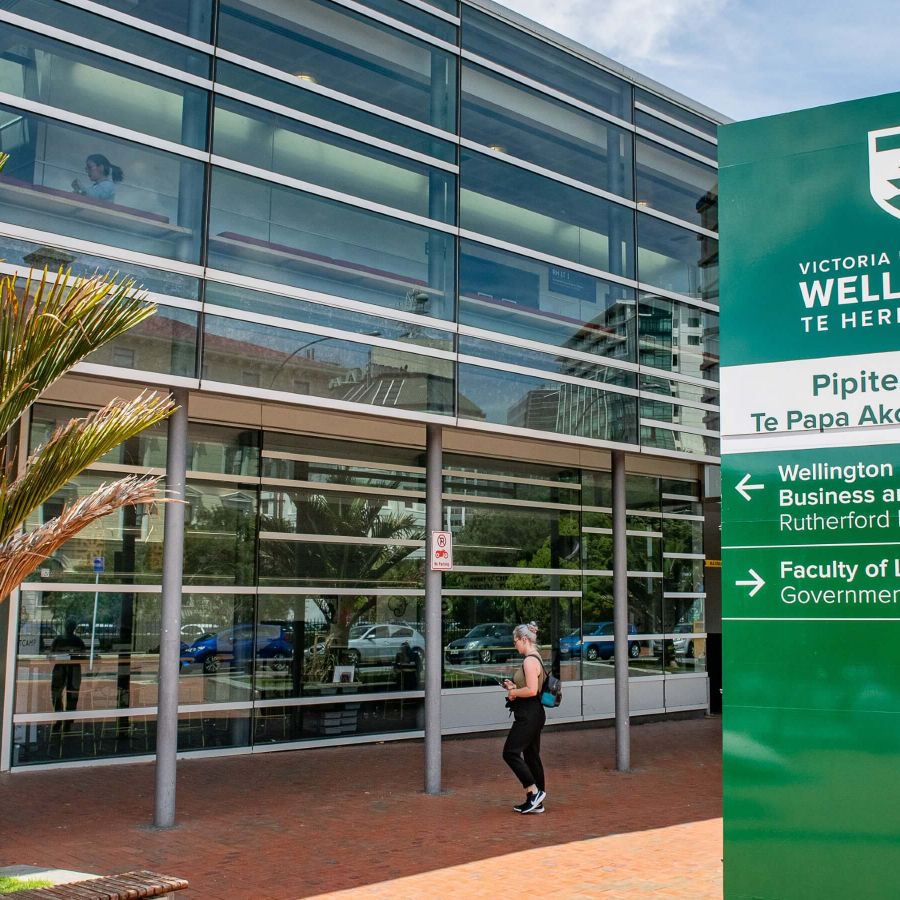 Rutherford House is home to the Wellington School of Business and Government, Wellington UniProfessional, and The Atom.
The 12-storey tower at Rutherford House is now fully renovated. All internal spaces were reconfigured floor by floor, and all windows replaced. The internal spaces were refurbished with modern fittings and décor.
Rutherford House is one of the University's key buildings in downtown Wellington and, along with the Government Building, forms our Pipitea Campus. The building had a new annexe added several years ago, which provided modern, fit-for-purpose teaching spaces. With these renovations, the building is now the perfect space for current and future innovators and business leaders to learn from our top-notch lecturers.
The Rutherford House renovations were completed in early 2023.