Student life modules
Complete our online modules to help you settle in, stay safe, and take care of your wellbeing.
Our respectful relationships module is an important step in preparing for student life. Students living in halls are also sent modules on halls life to get ready to join our community.
Get started with the modules
Sign up for and complete the online modules using Chrome or Firefox. All new students in Trimester 1, 2023 will be sent the password by email. For support, email contact@alcocups.com.
The first module to complete is respectful relationships.
Prizes
Complete the online module on respectful relationships and go into the draw to win heaps of prizes:
Extreme Pro Wireless Qi Fast Chargers
UE Booms
Instax instant camera
eScooter.
If you can't complete the module on respectful relationships because you find the content distressing—for example, if you have been affected by sexually harmful behaviours—you can still go into the prize draw. To arrange this, you can email studentinterest@vuw.ac.nz or call 027 563 5023. You will not need to disclose details of your experience, and you can also be linked in with support if needed.
Winners will be notified by email. For more information, email studentinterest@vuw.ac.nz.
Participate in our survey
We are also inviting first year students who commenced their studies in Trimester 1 (February/ March) 2023 to complete a brief confidential survey about their experiences and perceptions of the Respectful Relationships modules. Complete the survey and enter the draw to win one of ten $50 supermarket vouchers.
The survey contains a series of open-ended and multi-choice questions and will take about 20-25 minutes to complete. There will be questions on what influenced their decision to complete/not complete the Respectful Relationships modules, your views on the university's provision of relationship education, what you liked/did not like about the modules, what could be improved, and what you learned from completing the modules.
The research purely focuses on participants' experiences and perceptions of completing the Respectful Relationship modules. There will be no questions about personal experiences of relationship difficulties or harm.
To take part you need to be a first year student who started (either on campus or via distance learning) in February/March 2023 and currently reside in New Zealand.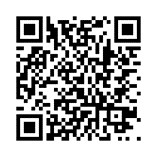 This research has been approved by the Te Herenga Waka—Victoria University of Wellington's Human Ethics Committee (Project # 29864).
For more information and to participate in the survey scan the QR code or follow the link below.
Researchers: Elia Gibbons, Dr Nichola Tyler, Professor Louise Dixon
For any queries related to this research, please contact Elia Gibbons, MSc Student via gibbonelia@myvuw.ac.nz.
Privacy notice
The information that you provide through your use of this online platform is being collected both by Alcohol and Drug Education Specialists (ADES) Pty Ltd and by Victoria University of Wellington. Details about how this information will be stored and used by ADES are provided in the Privacy and Confidentiality Agreement for the Online Education Module. All the information provided is stored on a secure server and not shared with any other organisation or third party.

Te Herenga Waka—Victoria University of Wellington is collecting this information for the purposes described in the University's privacy notice and will use that information in accordance with that notice.