No room for…
At Te Herenga Waka—Victoria University of Wellington, we all have a part to play in creating a safe and inclusive place to study, work, and live.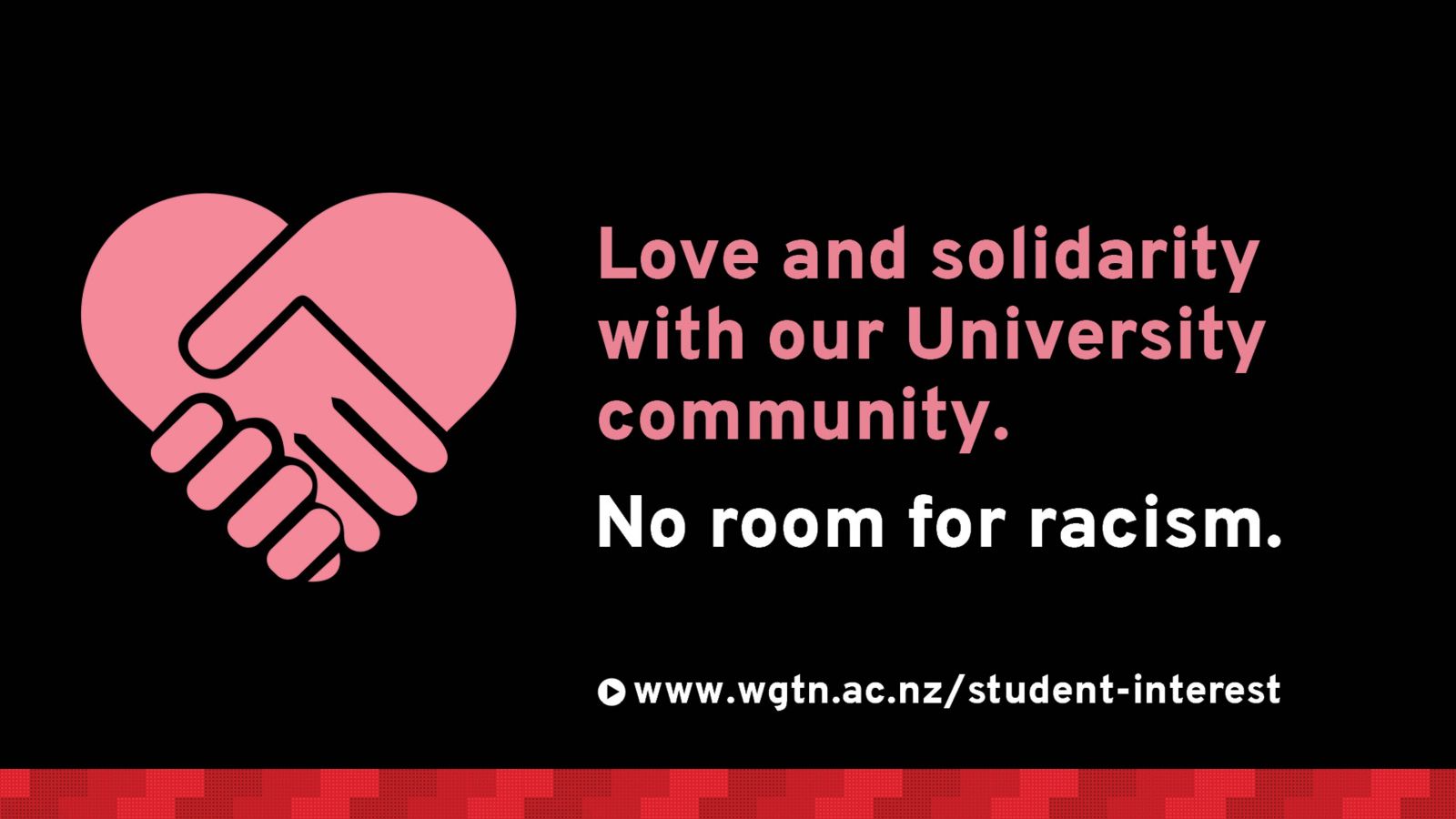 All staff, students, and visitors have the right to feel safe, valued, and included, and we encourage our community to play their part in contributing to our culture on campus, and in our Halls of Residence.
No room for… demonstrates the University's commitment to our core ethical values of respect, responsibility, fairness, integrity and empathy. These values are manifested in our commitment to inclusivity, equity, diversity, and openness, as well as civic engagement, and sustainability.
There are four no room for...campaigns:
No room for racism.
No room for homophobia.
No room for gender inequality.
No room for sexually harmful behaviours.
Our culture
At Victoria University of Wellington, there is no room for…
Ableism
Bullying
Discrimination
Gender inequality
Homophobia
Online bullying
Racism
Sexism
Sexually harmful attitudes and behaviour
Transphobia
Reporting problematic behaviour
If you are have experienced or witnessed problematic behaviour on campus or in a Hall of Residence, you can contact the Student Interest and Conflict Resolution Team for confidential support, information and options for reporting.
The SICR team are available to support students and staff experiencing conflict, or who have a complaint or an issue with anyone in the Victoria University of Wellington community.
To have a confidential conversation or receive advice please contact the Student Interest and Conflict Resolution team at studentinterest@vuw.ac.nz