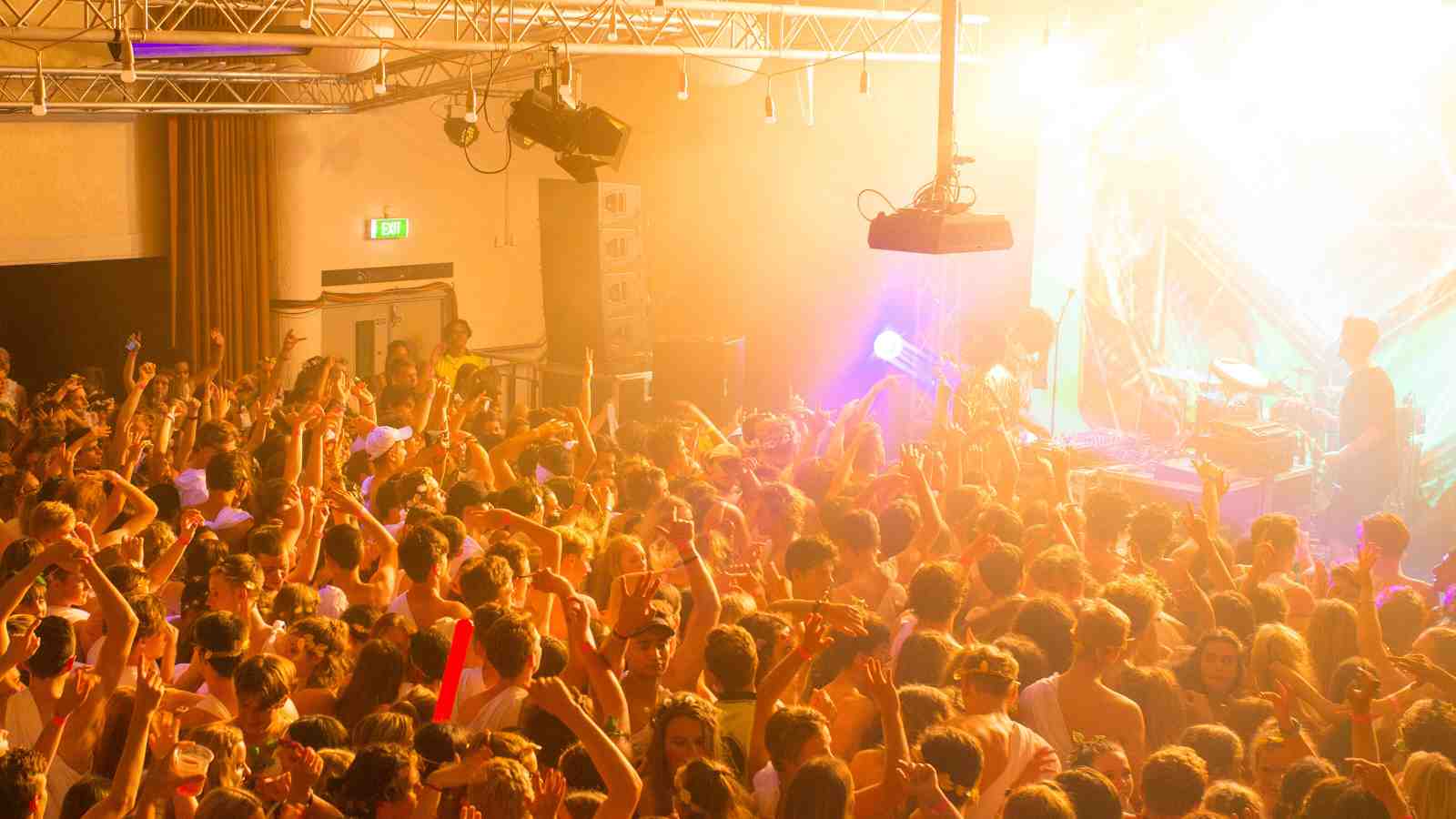 OWeek
OWeek is the annual festival run by the students' association, and starts off every year at Victoria University of Wellington with a bang.
The two-week long schedule aims to provide all students with a range of fun activities to get settled into university and Wellington life.
VUWSA presents OWeek 2020—24 February to 6 March
Coming to university gives you the opportunity to make new friends and have amazing, new experiences. Victoria University of Students' Association (VUWSA) puts on OWeek every year to make sure you have opportunities to get out and meet new people, see different parts of the university and get out into Wellington city as well.
OWeek is spread over a fortnight and includes the annual Toga Party, international music shows, live comedy, on-campus stalls, free food and giveaways.
VUWSA is all about improving the student experience here on campus, by providing a diverse range of fun, safe and interesting activities to get you settled in to campus life. If it's worth having, you can guarantee we've got it.
VUWSA has your start to university sorted with their annual O-Bag! With all your study essentials, these will be ready to collect from VUWSA stalls on campus or at the Welcome Festival (28 February). This bag is jam-packed full of goodies including your O-guide, free food and products, wall planner, and a VUWSA notebook.
Don't forget to keep an eye out for our free events during the first week of classes. Get a team together and sign up for Quiz Night or come along to the Campus Expo in the Tim Beaglehole Courtyard (3–4 March) to score awesome student deals and free gear!
Event and ticket information
Tickets to the Toga Party and music shows usually sell fast and with this year's line-up, OWeek 2020 will be no different. For the most up-to-date information on events and how to buy tickets, visit the VUWSA website, Facebook or Instagram pages.