Refugee-background students
Information, support, and advice tailored specifically to students with a refugee background.
Nau mai haere mai—welcome
Congratulations on all your hard work and achievements so far. There are more than 100 students from diverse refugee-backgrounds across the University, and even more who have successfully completed their studies. It's great to have you with us.
The University offers you many exciting opportunities to learn and develop your skills, and there is a network of students and staff who can help you achieve your goals.
Ask questions, have fun, work hard, and make contact with those around you. Learning is more enjoyable when you do it with others, and their support will add to your success.
Watch our video to hear from some of our refugee-background students.
Refugee-background student adviser
As adviser for refugee background students, Kodrean Eashae connects students with appropriate services. Kodrean offers support to refugee-background students and works with the community to make sure our campuses are a safe and inclusive environment for students. His mission is to make sure that students are fully supported during their study journey. He:
supports students who have refugee-background related questions or issues
run drop-in sessions to help connect you with appropriate services
can update you about upcoming events on campus
is happy to meet with you at any of the University's campuses.
You can visit Kodrean in SU212 in the Student Union building (near The Bubble) or book an appointment online.
About Kodrean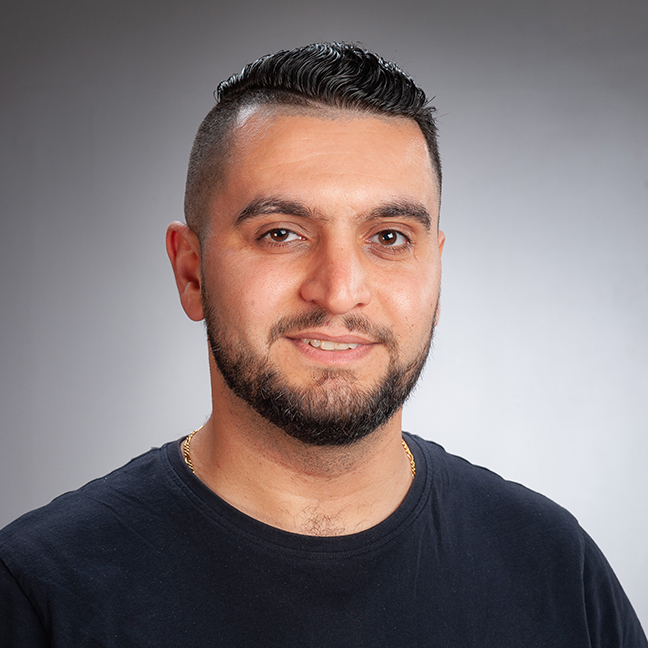 Kodrean Eashae
Refugee Background Student Advisor
Student Academic Services

SUSU201, Student Union And Memorial Theatre, Gate 3, Kelburn Parade
Kodrean Eashae (he/him) is from the Iraqi Assyrian community and now calls Wellington home. Kodrean holds a Bachelor of Art (Hons) in Politics and International Relations. Since arriving in New Zealand two years ago, he has held numerous community leadership roles with different organisations and community groups.
Kodrean also works with other non-profit organisations supporting resettlement and advocacy for refugee background communities. Outside of work, he has a passion for progressing communities and helping others and is committed to improving the wellbeing of New Zealand's diverse communities. He is also the founder of 'Voice of Aroha', a fortnightly radio show broadcast on Wellington Access Radio 106.1 FM.
Scholarships
There are many scholarships in the in the database that may suit, depending on your area of study, degree level, etc. You can search the database, or take a look at the following:
Vic without barriers
Vic without barriers is a refugee-background students initiative at Te Herenga Waka—Victoria University of Wellington. You can find out more on their Facebook page.