The Bubble
The Bubble is a comfortable, friendly place on campus for students to take time out and connect with other students.
The Bubble programme is available during Trimester 1 and 2 between 11 am–2 pm on weekdays.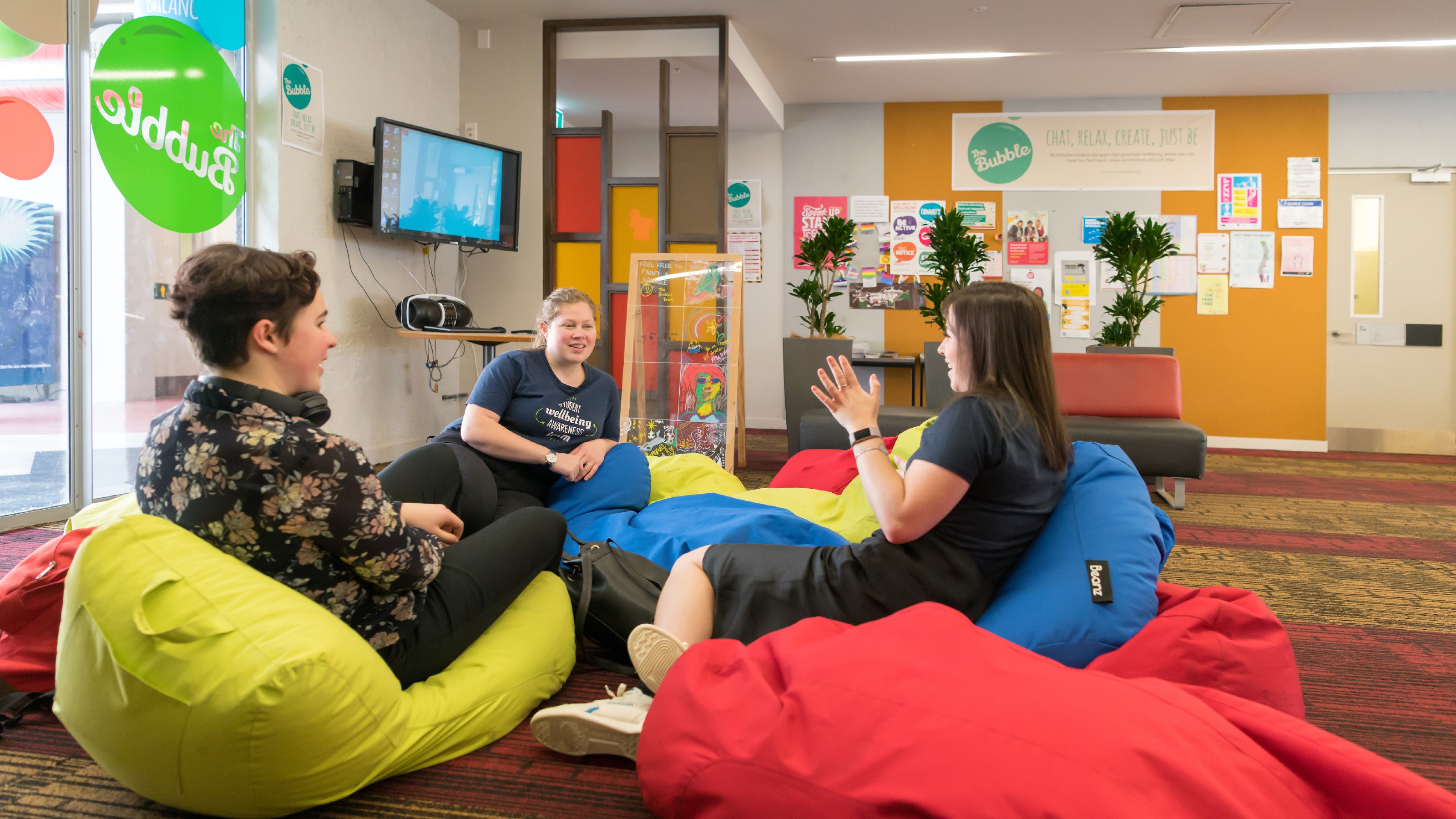 At The Bubble:
free fruit and hot drinks, heat your lunch in a microwave
comfy bean bags and couches to rest and snooze
quick craft activities and board games to do between classes
meet new people and socialise with friends
dog visits from Canine Friends Pet Therapy.
Bubble leaders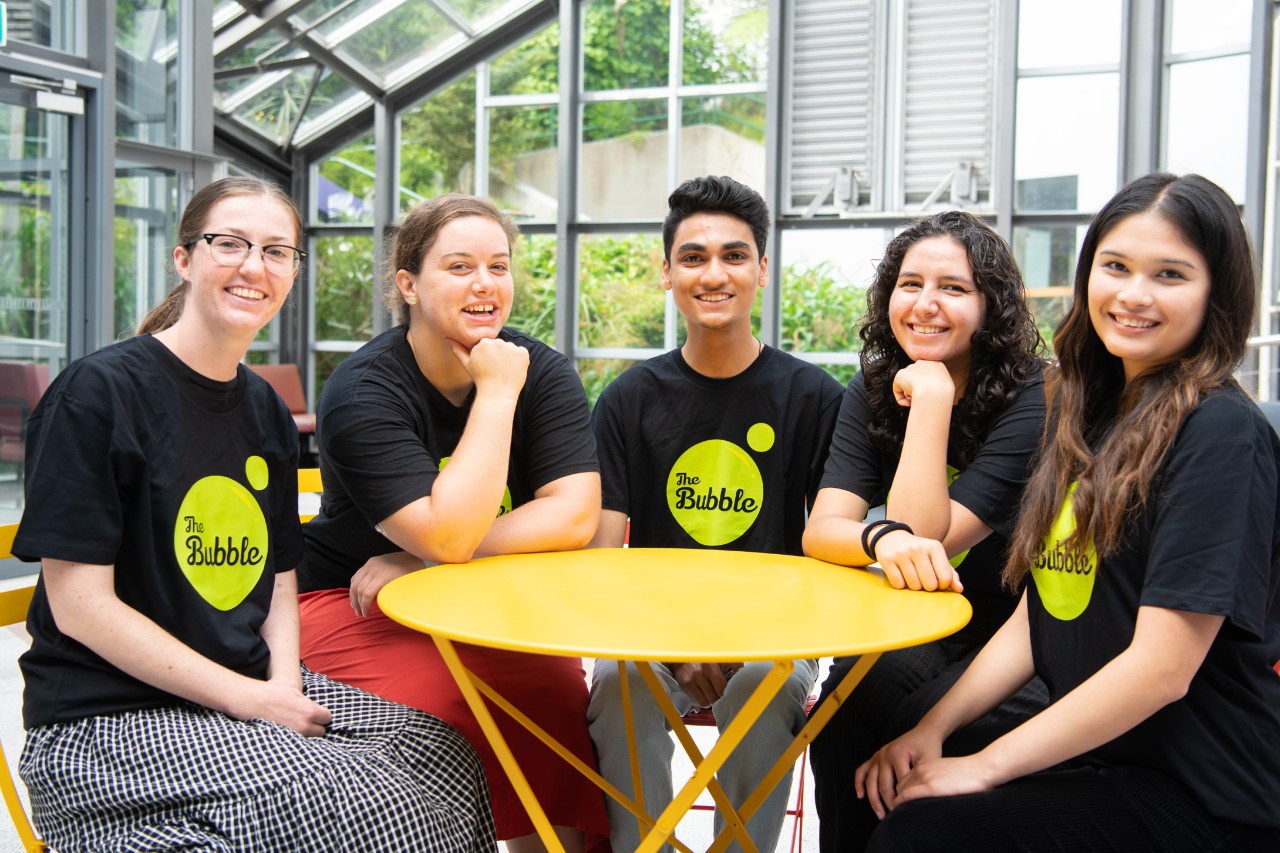 You'll find regular support from Bubble leaders, who are current students trained in peer support.
Bubble leaders are available if you need help or advice—they can connect you with relevant services around the campuses, or chat about University life over a hot drink and a board game.
Bubble leaders can be found at The Bubble from 11 am until 2 pm on weekdays during Trimesters 1 and 2.
Canine Friends Pet Therapy visits
Canine Friends Pet Therapy volunteers and their dogs visit The Bubble every week:
from Tuesday 11 July, meet Frankie the dog every Tuesday and every other Friday
from Friday 17 July, every two weeks, meet Golden Retrievers Vinne and Stryker.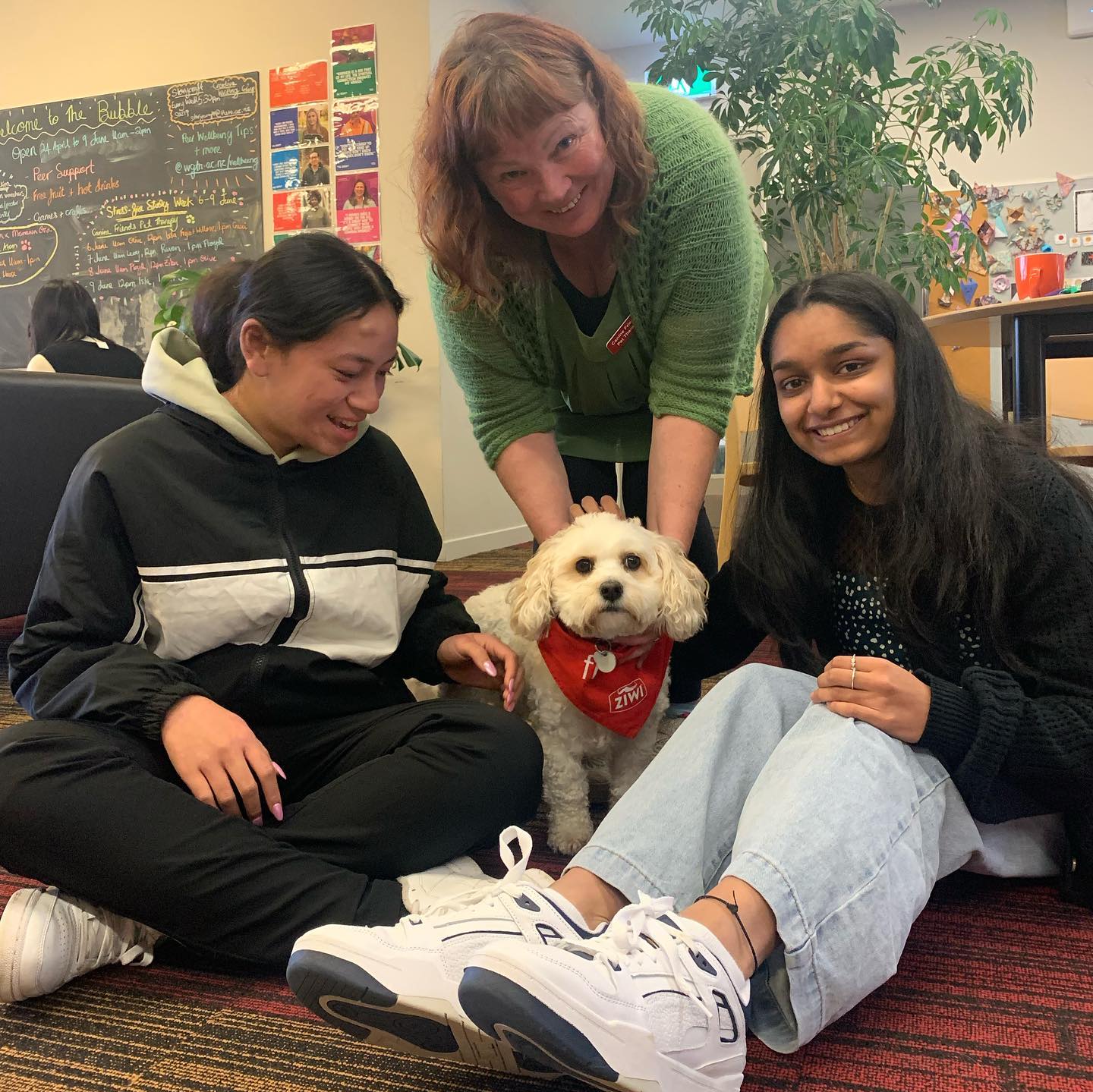 The Bubble hosts Paws and Relax events that include a different dog every hour, between 11 am-2 pm on Monday to Friday:
during week six of the Trimester, when students feel most homesick
during Stress-free Study Week, the week before exams when students are most stressed.
Location
To find The Bubble, head to level 2 of the Student Union Building, Kelburn campus. The room number is SU216.
Contact