Third symposium: Migration and populism in the 21st century
The 2017 Capital City Universities Initiative symposium discussed how migration has reshaped politics and the effect of rising populism on immigrants.
This third Capital City Universities Initiative event brought together leading scholars from Australasia, Asia, Europe, and the United States to debate how migration patterns are reshaping politics in the twenty-first century, and how the populist turn will affect future policy responses to immigration and immigrants.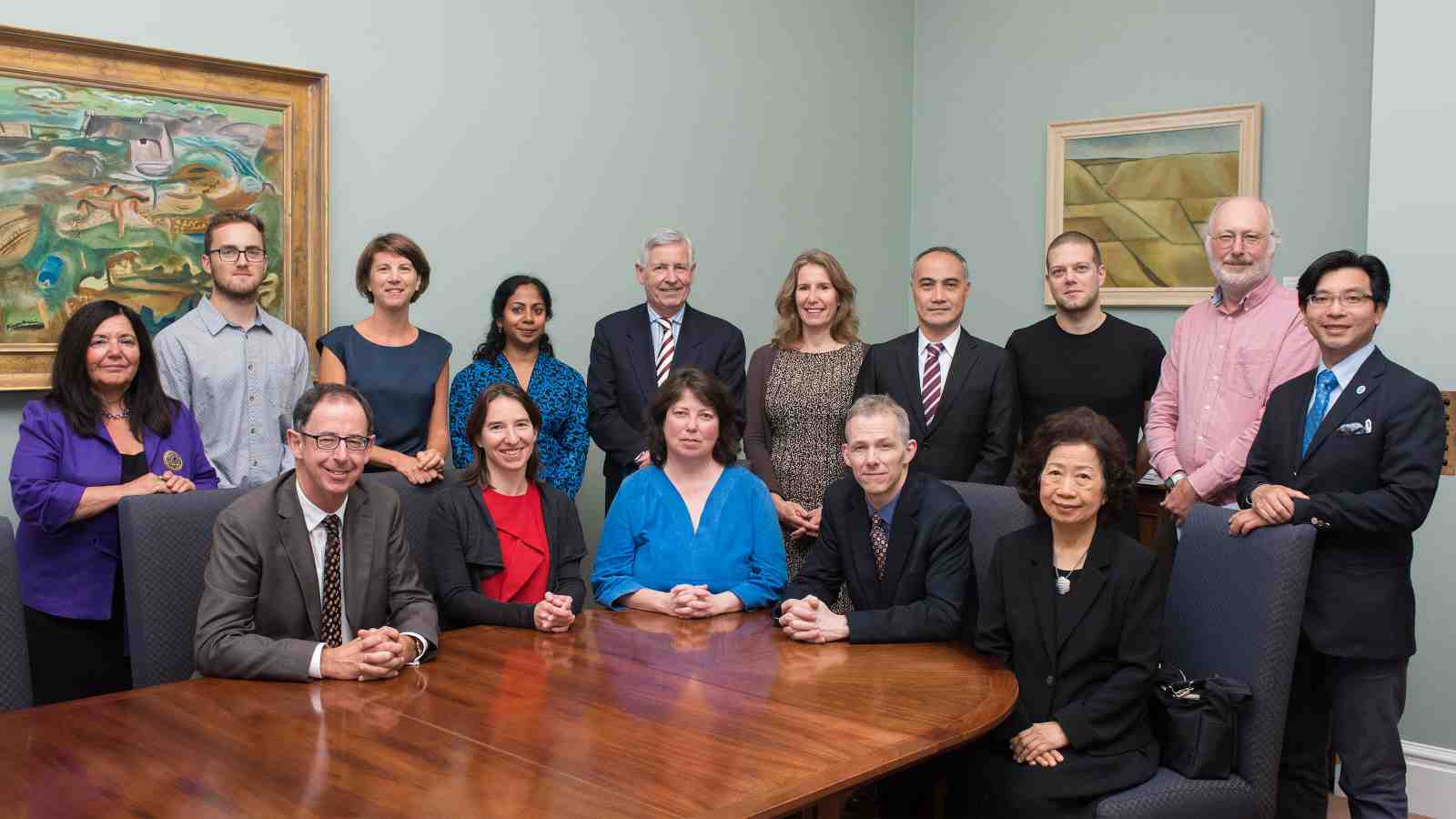 View gallery
Contributors
This symposium featured contributions from the following scholars:
Professor Tim Bale (Queen Mary University of London)
Professor Elizabeth Chacko (George Washington University)
Emeritus Professor Supang Chantavanich (Chulalongkorn University)
Professor Virginie Guiraudon (Sciences Po)
Mr Peter Hughes (Crawford Policy School, Australian National University)
Professor Jorge Tigno (University of the Philippines)
Dr Fiona Barker (Victoria University of Wellington)
Dr Kate McMillan (Victoria University of Wellington)
Academic Roundtable
Panel discussion
As in previous symposia, the University hosted a public event that was open to ministries, embassies, staff, students, and members of the public interested in the theme. Over 250 people took time out from a balmy Wellington summer's evening to hear these presentations, which you can access below.
Welcome and symposium introduction
Watch the welcome and symposium introduction on YouTube:
Panel presentations
Watch each of the panel presentations on YouTube:
Dialogue with officials
On 24 February 2017 the Ministry of Business, Innovation and Employment (MBIE) hosted a policy—academic roundtable discussion on the topic 'The effects of migration on domestic policy and politics'.
The roundtable discussion brought together the six international scholars, Victoria University of Wellington academics, and policy officials from a range of agencies in the migration sector to discuss current pressing political and social issues in the fields of human mobility, immigration policy, and migrant integration politics cross-nationally.
The meeting was facilitated by Drs McMillan and Barker. Policy officials were present from a range of units within MBIE (Immigration Policy; Labour, Science and Enterprise Policy; Settlement Unit; Research and Evaluation; International Strategy), as well as from the Ministry of Education, Tertiary Education Commission, Office of Ethnic Communities, and the Human Rights Commission.
Key areas of discussion in the roundtable were the practice of immigration and emigration policy in a range of countries, human mobility in the context of free trade agreements, international and export education and its links to channels of migration, and anti-discrimination efforts in different countries.
Overall, the discussion was lively and provided a valuable opportunity for the officials and academics to exchange knowledge and perspectives on a range of issues related to the highly salient and politicised area of immigration.
Download the discussion points below.