Robert Curry, BA, BSc
Game developer and co-founder of Dinosaur Polo Club Robert Curry reflects on how his degrees have helped in his career as a game designer.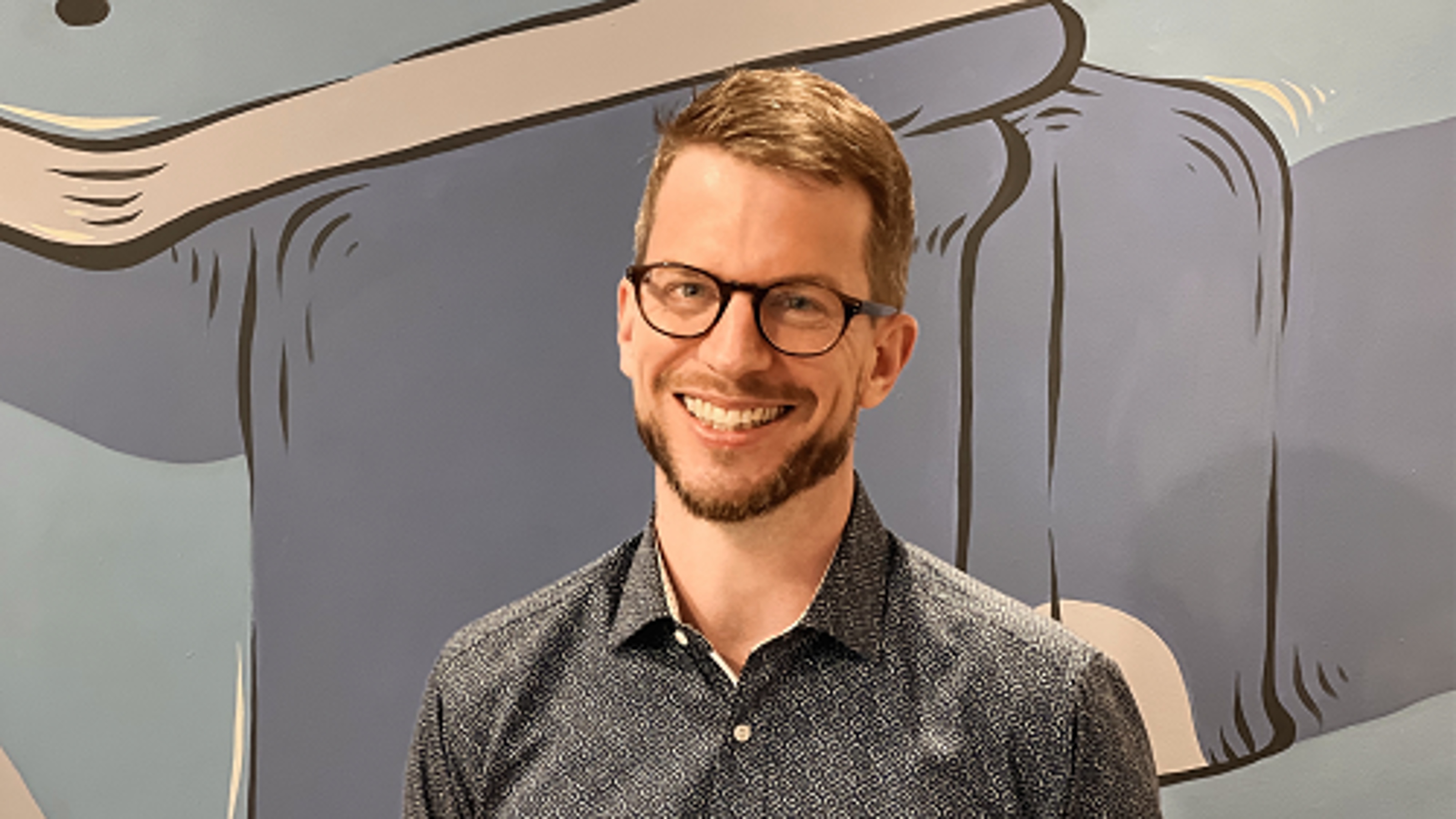 Tell us a little about yourself.
I'm a game designer at Dinosaur Polo Club, a video game studio that my brother Peter and I founded in 2013. We're a team of about 20 people who are best-known for our games Mini Metro and Mini Motorways.
What did you study and why did you choose your degree?
I actually enrolled in a Bachelor of Commerce and Administration majoring in marketing, but changed tack completely in my second year to a Bachelor of Arts in classical studies and Latin. Part-way through that degree I started a Bachelor of Science in computer science.
I originally chose marketing because of an interest in it from secondary school. I had some spare points in my first two years so I took other papers out of interest—classics, computer science, astronomy, Chinese history—and when I didn't gel with the BCA curriculum, I just followed where my interests led me!
What appealed to you about Te Herenga Waka—Victoria University of Wellington?
Victoria University had a good reputation and, to be honest, I was a pretty shy kid and the idea of going to a local uni appealed to me because it wouldn't push me out of my comfort zone too much.
What's your strongest memory of studying? Any memorable lecturers?
So many! I loved my time with the classics department. Arthur Pomeroy was my first classics lecturer and is a wonderful storyteller, he brought the era alive and inspired me to switch degrees. Claudine Earley, who took the 100-level Latin papers over the summer, she was such a cool teacher! It was just a small class of us that year, about a dozen, and Claudine brought us all together and made it a fun couple of months. And of course, Peter Andreae, barefoot before hobbits made it cool, and who made the introduction to computer science a lot easier than it could have been.
What were your plans on leaving the University?
Haha, I don't think I thought that far ahead! Luckily, I got a job as a programmer at local games studio Sidhe Interactive (now PikPok) as I was finishing my BSc part-time, so I didn't have to think too hard about it.
What do you enjoy most about working in your profession?
I find it so exciting to be working at the crossover between so many creative disciplines. As a game designer I work with all our different teams—artists, programmers, marketing, strategy, community, audio—and help to marry everyone's work together into a cohesive whole. Every day brings its own challenges and I never know quite what to expect!
Have there been any particularly memorable moments throughout your journey?
There sure have been. Showing off our first game Mini Metro at the PAX game conventions in Boston and Seattle. Attending the BAFTA Game Awards in London with my brother Peter. Celebrating with the team when releasing our second game Mini Motorways on Apple Arcade, and then later on Steam. So many highlights, it's been a hell of a ride so far.
Biggest challenge for your industry?
Getting the right people. Even before COVID-19 hit, it was getting tougher to bring in the people with the right skills from overseas, and now it's next to impossible. This has been a long time coming and Dinosaur Polo Club has been working on increasing our ability to train local people rather than relying on importing seniors from overseas.
Also, even though our games industry is bigger than Australia's we're at risk of losing out soon, as our government hasn't yet responded to increased industry support across the Tasman. It'll likely become a common story for New Zealand developers to lose talented team members to well-funded studios in Australia taking advantage of the government rebates.
What advice would you give someone wanting to pursue a similar profession?
Getting started as a hobby is a great way to learn. These days most tools are free (Unity and Unreal Engine) and if you want to be a game designer you can start even simpler, by making mods for existing games that you love. Watch YouTube channels like Game Maker's Toolkit, enter game jams, and volunteer at local events to meet like-minded people.
Of course, most of that advice relies on you having free time, something I know not everyone has the luxury of. If not, the most important thing to do is study the right subjects—get in touch with a local game developer who you'd like to work for in the future and ask for advice! Most people in the industry will help if they can.
What would someone be surprised to know about you?
Ha, my usual answer to this question is that I have a degree in Latin, but that's not much of a surprise now! Maybe that I have a stutter?
As a kid I never dreamed that I'd have a job like I do now, that relies so much on communication every day, but I've always tried to live like I don't have a disability. Jumping headlong into this job has meant being uncomfortable a lot of the time, but I'm a better person for it.