Southeast Asia
Meet Te Herenga Waka—Victoria University of Wellington's alumni contacts in Malaysia, Philippines, Singapore, and Vietnam.
Malaysia (Kuala Lumpur)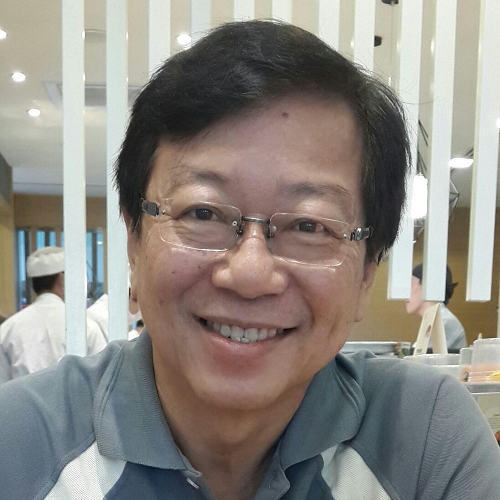 Regional ambassador: Dr Ann Mean Leo (BA)
Email: annmean@yahoo.com
Leo was instrumental in setting up the Te Herenga Waka—Victoria University of Wellington Alumni Association of Kuala Lumpur in 1996; an active committee of illustrious and dedicated graduates who put on a range of popular events such as competitive cross-University golf tournaments, family-friendly activities, and an annual dinner.
Leo studied on a Colombo Plan Scholarship, graduating with a Bachelor of Arts in Geography in the 1970s. He was a member of the fencing team and participated in several winter tournaments.
In addition to his qualifications from Te Herenga Waka—Victoria University of Wellington, Leo holds an MA from Massey University and a PhD from the University of the Philippines. He also studied at Christchurch Teachers College.
On his return to Malaysia he became a teacher, curriculum officer, training specialist, and retired as an associate professor in education at the University of Malaya. He hails from Malacca and currently lives in Kuala Lumpur.
Take a look at the University alumni Malaysia Facebook group or visit the Malaysia New Zealand Chamber of Commerce for more information.
Philippines (Manila)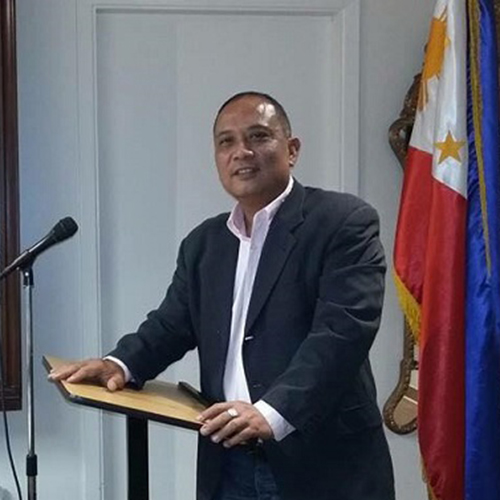 Local contact: Ricky Mendoza (MPP)
Email: rickymendoza@rocketmail.com
Based in Manila, Ricky has worked in various roles for government since 1992. He holds a Master of Public Policy from Te Herenga Waka—Victoria University of Wellington.
Visit the New Zealand Alumni Association of the Philippines (NZAAP) Facebook page for more information.
Singapore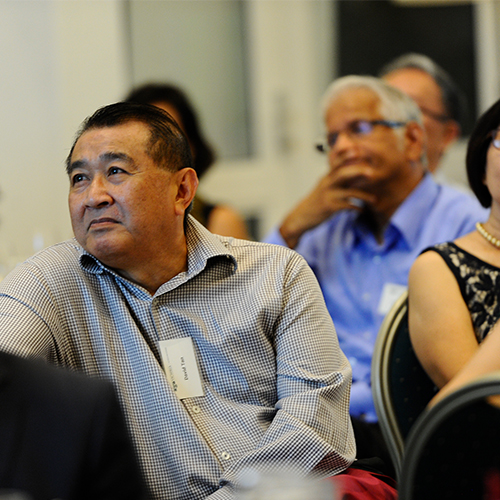 Regional ambassador: David Tan (BA Hons)
Email: kiapkiapkiap527783@gmail.com
Businessman David Tan has long volunteered his time and energy to developing connections among alumni in Singapore and Malaysia.
David completed his Bachelor of Arts at Te Herenga Waka—Victoria University of Wellington in the 1970s and went on to postgraduate studies at Massey University. While a student he was president of the Wellington Malaysia Singapore Students Association from 1973 to 1976.
Returning to Singapore after his studies, David taught at Raffles Institution. He then joined the Port of Singapore Authority, Singapore Airlines, and Singapore Technologies where he held senior management and operations positions.
After spending more than 15 years with Singaporean government-linked companies, David embarked on his own businesses across retail, advertising, automobiles, medical devices, and diagnostic laboratory equipment. He is currently managing director of Delphi Bioscience Asia, which he founded in 2010 with a group of medical specialists and molecular scientists from The Netherlands and Singapore. The company is involved with the supply of medically validated devices and diagnostic services for the screening of cervical cancer and other cancer related diseases.
David was appointed school advisory chairman of a Singapore Government Secondary School from 1982–2015 and has received several awards from the Ministry of Education.
Visit the VUWSGA Alumni (Singapore) Facebook group or take a look at the New Zealand Chamber of Commerce Singapore website for more information.
Vietnam (Ho Chi Minh City)
Local contact: Thu Trang Lan
Email: tlatrang@gmail.com
Thu holds a Bachelor of Commerce in Marketing and Management from Te Herenga Waka—Victoria University of Wellington and a Master of Commerce from the University of New South Wales. She works as a consultant—business and partnership development for LightPath Consulting Group in Ho Chi Minh City.
For more information take a look at Thu's LinkedIn profile, or visit Kiwis and mates alumni group Facebook page (all New Zealand universities).