4D printing into the future
A new 4D printing research laboratory is set up in a partnership between our School of Design Innovation and world-leader in 3D printing technology, Stratasys.
Over the past 15 years, the School of Design Innovation has carved out an international reputation for innovative research using 3D printing. Catching the attention of the US-based company Stratasys, it is now working in a formal partnership that is enabling the creation of a new centre of innovation in Wellington.
The partnership has meant the University has secured a new state of the art multi-material Stratasys printer. It can produce transparent and flexible objects that are only achievable on Stratasys' machines.
MADE research
The 4D printing lab is part of the School of Design Innovation's MADE research group, and is working in two main research areas:
Data printing—where big data is 'infused' into the printed object allowing it to adapt to changes in the environment.
Sustainable printing—finding new ways to reuse plastic waste in 4D printing.
The partnership also allows the School to offer a truly world-class postgraduate research programme, which aims to attract some of the world's best and brightest design students.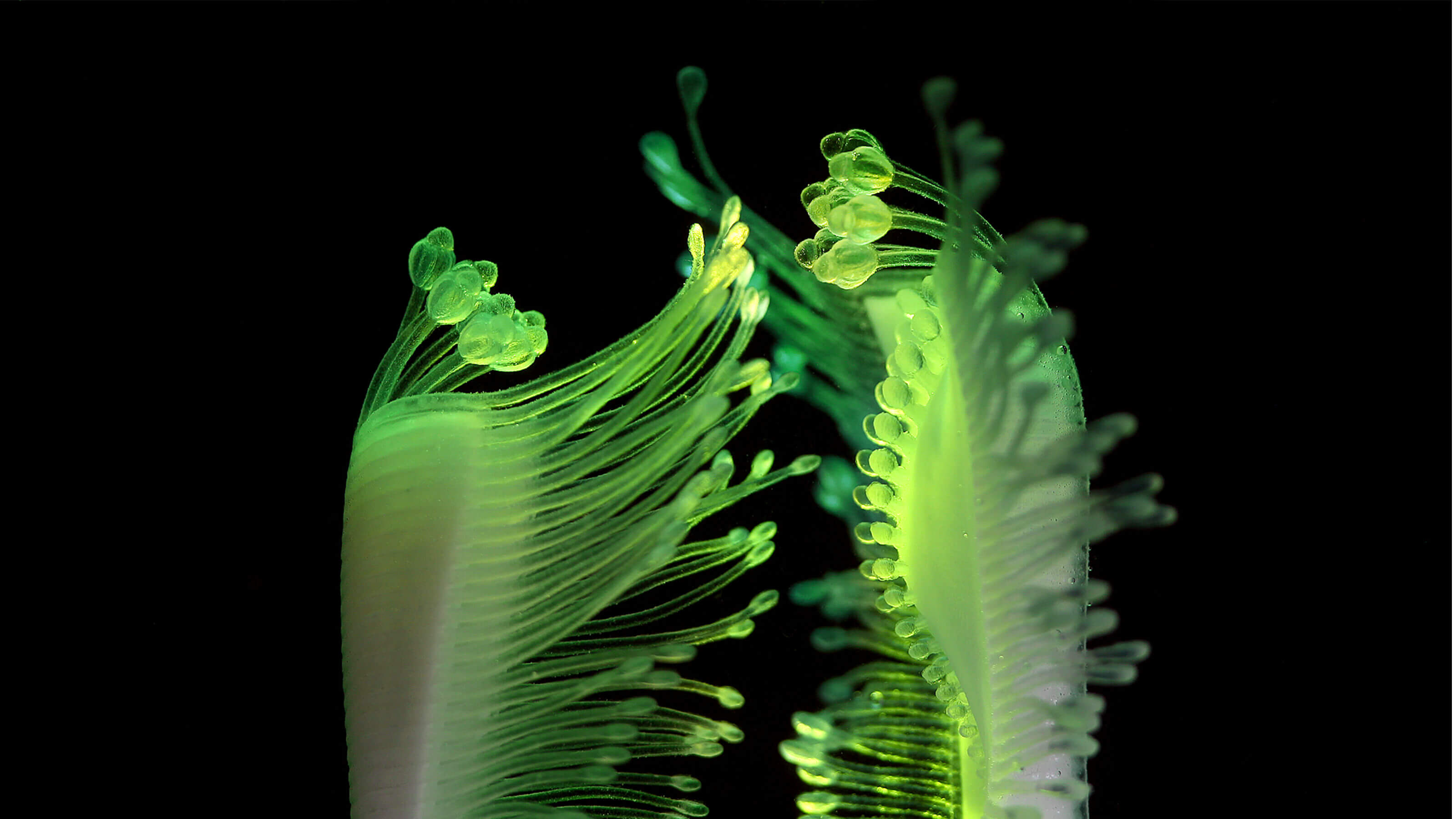 "Feather nurse" Hydrophyte by Master's student Nicole Hone.
Local partners
The laboratory has gained a lot of interest from industry groups and is being supported by Wellington's internationally renowned special effects company Weta Workshop, and the highly regarded innovation and research and development agency Callaghan Innovation.
Featured researcher