Alumni Survey results 2023
Thank you to those of you who completed our Alumni Survey. Your feedback is informing our planning and work.
Across New Zealand and around the world, it's clear many of you are keen to stay connected to your alma mater in a range of ways and we were delighted to see many of you were keen to offer your support to students.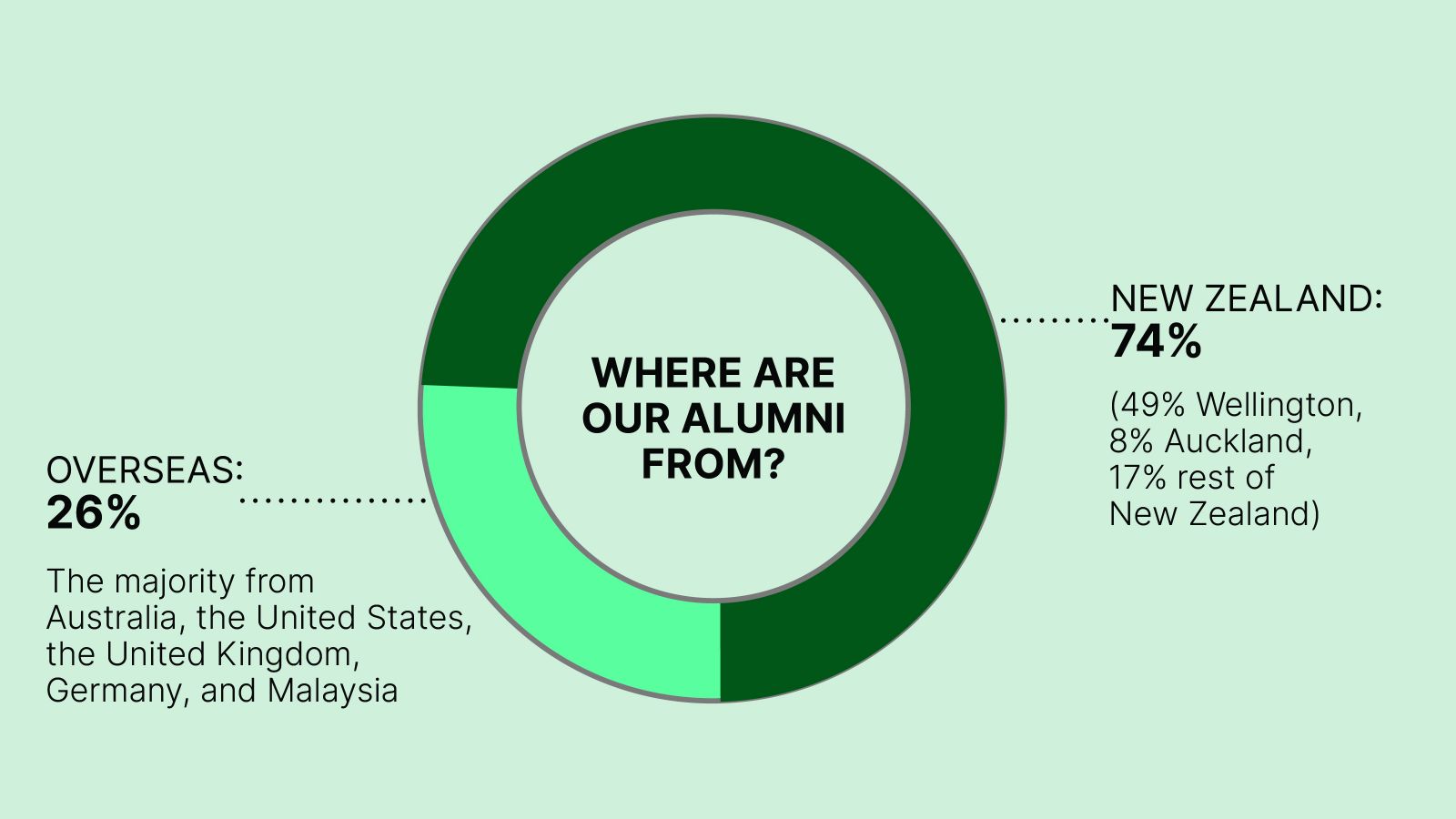 View gallery
From attending events, to sharing your story, mentoring, making a donation, or speaking to students, you identified the range of ways you would like to interact with the University, and where you see the University can benefit from your skills and experience.
Thank you for your feedback on practical matters – such as the volume and topic of our communications or the format and focus of events. We read every comment submitted and we acknowledge the frustrations, as well as opportunities, we heard.
Some of your responses were anonymous, and others identified themselves. Those we are able to contact, we will follow up with you about the opportunities you signalled an interest in. You'll also notice us responding to these survey results through the events we offer and in the alumni newsletter.
You can also contact us anytime via alumni@vuw.ac.nz.