Study abroad and exchange
We partner with more than 160 universities and institutions around the world to provide students with valuable international study experiences.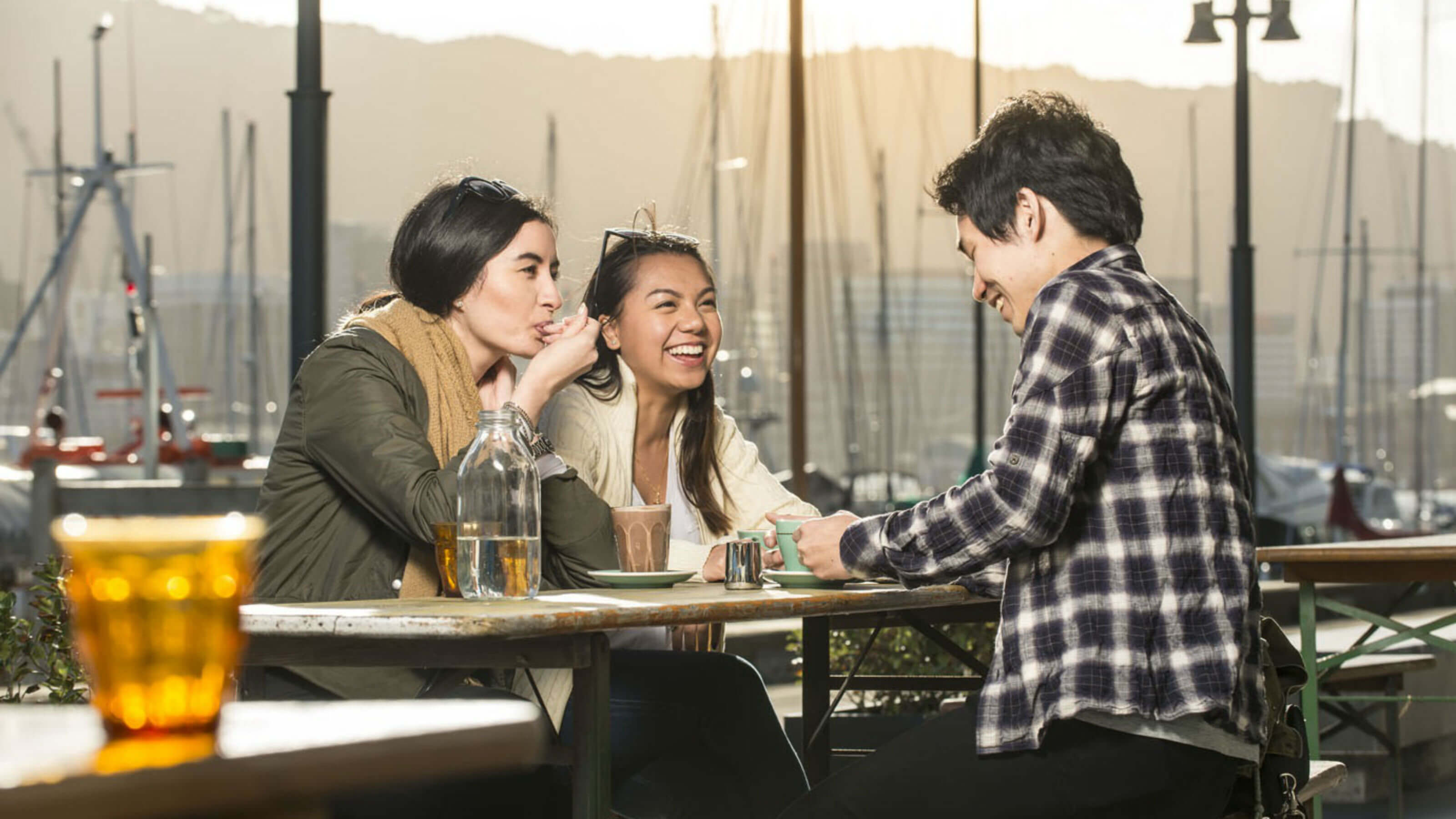 Each year we host more than 500 overseas students through our Study Abroad and Exchange programme. These students help make up the community of nearly three and half thousand international students who choose to study at our university.
At the same time, around 200 Victoria University of Wellington students complete part of their studies at overseas universities through our Wellington Global Exchange programme.
We offer your exchange students a capital city experience in a beautiful harbour location. We're ranked by QS in the top two percent of universities worldwide and are rated New Zealand's number one university for research intensity.
Partner with us
Contact us if your university would like to explore an exchange partnership with Victoria University of Wellington.
Phone: +64 4 463 6794
Email: student-exchange@vuw.ac.nz
Information for students
Enhance your degree with an overseas study experience—join us in Wellington, or study abroad.
Haere mai, join us in Wellington
Are you an international student looking to study at Victoria University of Wellington?
Get the experience of a lifetime studying in the diverse and lively capital city of New Zealand for one trimester or a year.
Study in Wellington
Up, up, and away!
Are you a current Victoria University of Wellington student looking to study overseas?
Broaden your horizons and make friends from all over the world as you study towards your degree at one of our international partner universities.
Study overseas