Sian Crowley, BSC
Sian Crowley (née Moffitt) has a passion for the environment. For over 10 years, she's been involved in projects aimed at protecting our natural environment.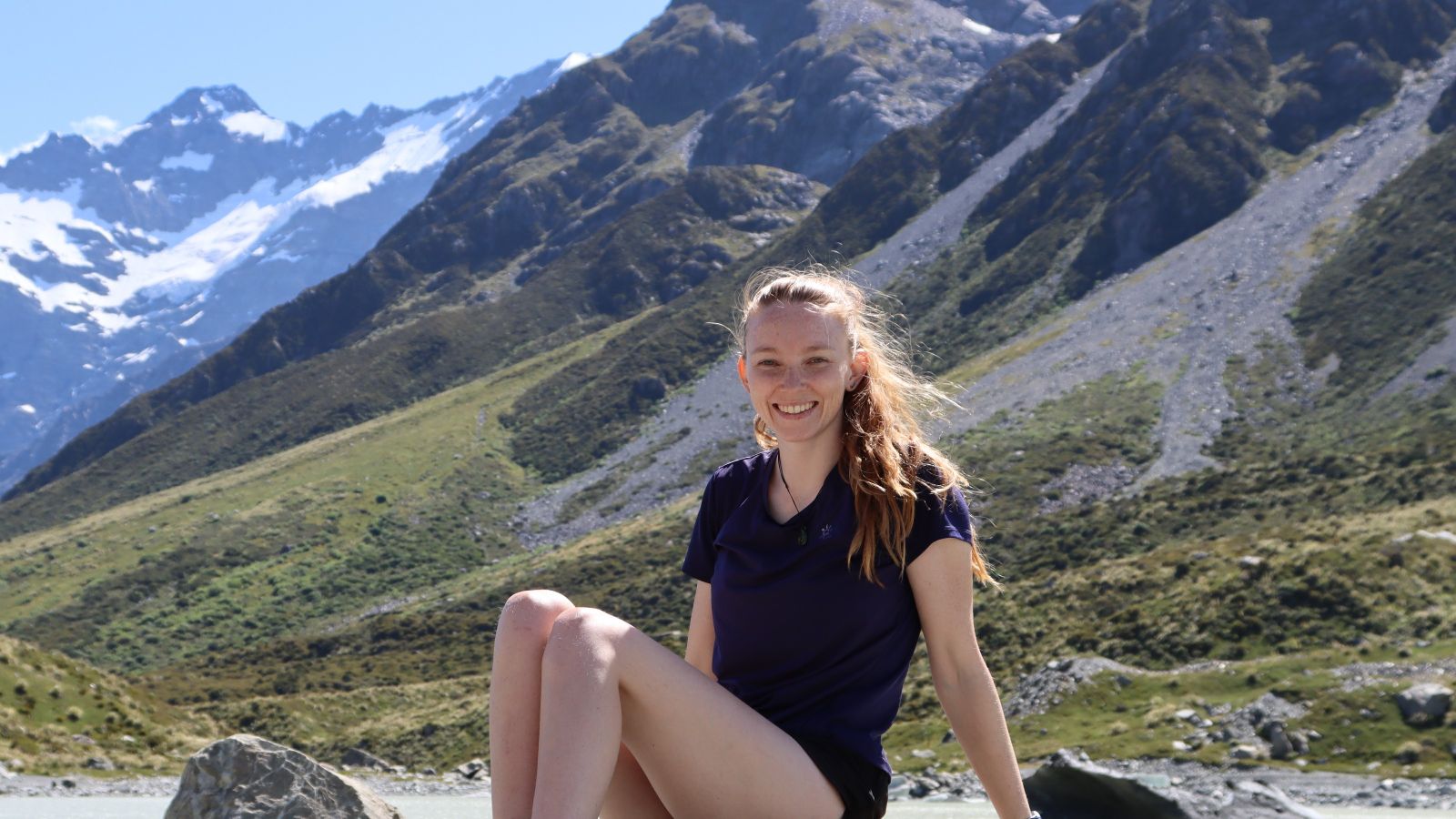 "Kia ora, Ko Tauhara te maunga. Ko Waikato te awa. No Taupō ahau engari ka noho au inaiānei ki Ōtautahi. He kaiwhakaako ahau mo te taiao ki BLAKE. Ko Sian Crowley toku ingoa."
Sian says her greatest memories from her childhood are of playing and learning in nature with her whānau, so it's no surprise she's dedicated her work and plenty of her spare time to protect it.
"I remember spending time climbing trees, carving acorns, finding bugs, and playing hide and seek. I was lucky to have had a nanna who was involved in Forest and Bird and she introduced me to their Kiwi Conservation Club. These experiences early on in life had a huge impact on my deep connection with nature.
"For the past five years, I've been working as an environmental educator, inspiring students from kindergarten to university level, and collaborating with teachers to develop engaging and impactful educational programs. My ultimate goal is to make a positive impact on the next generation by instilling a sense of kaitiakitanga."
Sian currently work as a Programmes Manager in the Discovery Team at BLAKE. Established in 2004 as a living legacy for Sir Peter Blake, BLAKE aims to inspire thousands of young New Zealanders to care for the environment through activities and adventures, encouraging environmental awareness and leadership. Sian manages the programmes in Ōtautahi Christchurch, focussing on the NZ-VR programme and local collaboration.
Before BLAKE, Sian worked for Kids Greening Taupō, with a highlight being her involvement developing environmental education during the pandemic.
"There was a huge need for online environmental and nature connection resources, and we set out to create something that I had never seen before.
"Working in collaboration with colleagues and leading experts in environmental education, we were able to see these ideas blossom into what was to be a world leading resource."
Sian studied a Bachelor of Science double majoring in Ecology and Biodiversity, and Environmental Studies at Te Herenga Waka—Victoria University of Wellington.
She says that while at university she joined youth councils to try to expand her perspectives, and constantly sought opportunities to work on her weaknesses.
"This meant putting myself out there, being vulnerable, trying new things, and establishing brand new local programmes for other youth. I threw myself in the deep end and although it was stressful and challenging at the time, I look back on these decisions with pride as I have come so far.
"Studying at Te Herenga Waka provided me with a comprehensive understanding of a wide range of environmental topics, examining them through the unique lens of Aotearoa and exploring the intricate connections between people and the land. My classes exposed me to diverse perspectives, thought-provoking discussions, and inspiring speakers, which not only challenged my existing beliefs but also reinforced my commitment to conservation."
In addition to her day job, Sian volunteers a significant amount of her time to national environmental education initiatives and environmentally focused boards, which allows her to contribute more broadly to sustainability efforts. She has also recently started a podcast that focuses on nature connection storytelling, with an aim to educate and inspire a wider audience.
When reflecting on the work she does, Sian describes it as precious.
"I encourage passions to spark and imaginations to run wild; empowering tamariki to grow into kaitiaki for the environment as young leaders. Through tuakana-teina (intergenerational mentorship) and collaboration I am working to build generational change in our relationship with the environment.
"Working in the environmental education space provides me with endless ways to incorporate my passions into ever-changing and evolving work. One day I could be giving a talk to the community about the power of nature connection, the next I could be out in nature with kindergarten students hunting for bugs or planting alongside members of the community. We are all able to learn together!"
As for the challenges, Sian says it's easy in a passion-based role for the work you do to make its way into other parts of your life.
"There is a mindset and culture that if you are passionate about what you do, you'll want to do it all the time. When you find a role that you really love and that is extremely rewarding, you may choose to do this, or similar things in your spare time too.
"However, that shouldn't be the expectation. To show up fully for your work it is important to have good work-life balance and people around you who support this and lead by example."
Her advice to fellow environmental students is to get involved outside of the classroom and hands on experience through volunteering.
"Reach out to your networks and get involved through volunteering on the ground to compliment the theory which you are learning in lectures. Labs only go so far, being able to experience this on the ground in the community exposes you to many opportunities for learning and connections which can open more doors.
"And check in on your friends. University can be really stressful and being able to talk about that helps. Don't be afraid to seek professional help because we all need that support sometimes!"
Outside of work, volunteering, and podcasting, Sian is a competitive rock climber and has been for the last 14 years. She says it's a great community to be a part of, and it's her way of challenging herself both physically and mentally.
To hear more from Sian, you can listen to her podcast.