John Peterson, LLBHons, MA
Te Herenga Waka—Victoria University alumnus John Peterson is shaking up the world of international tax.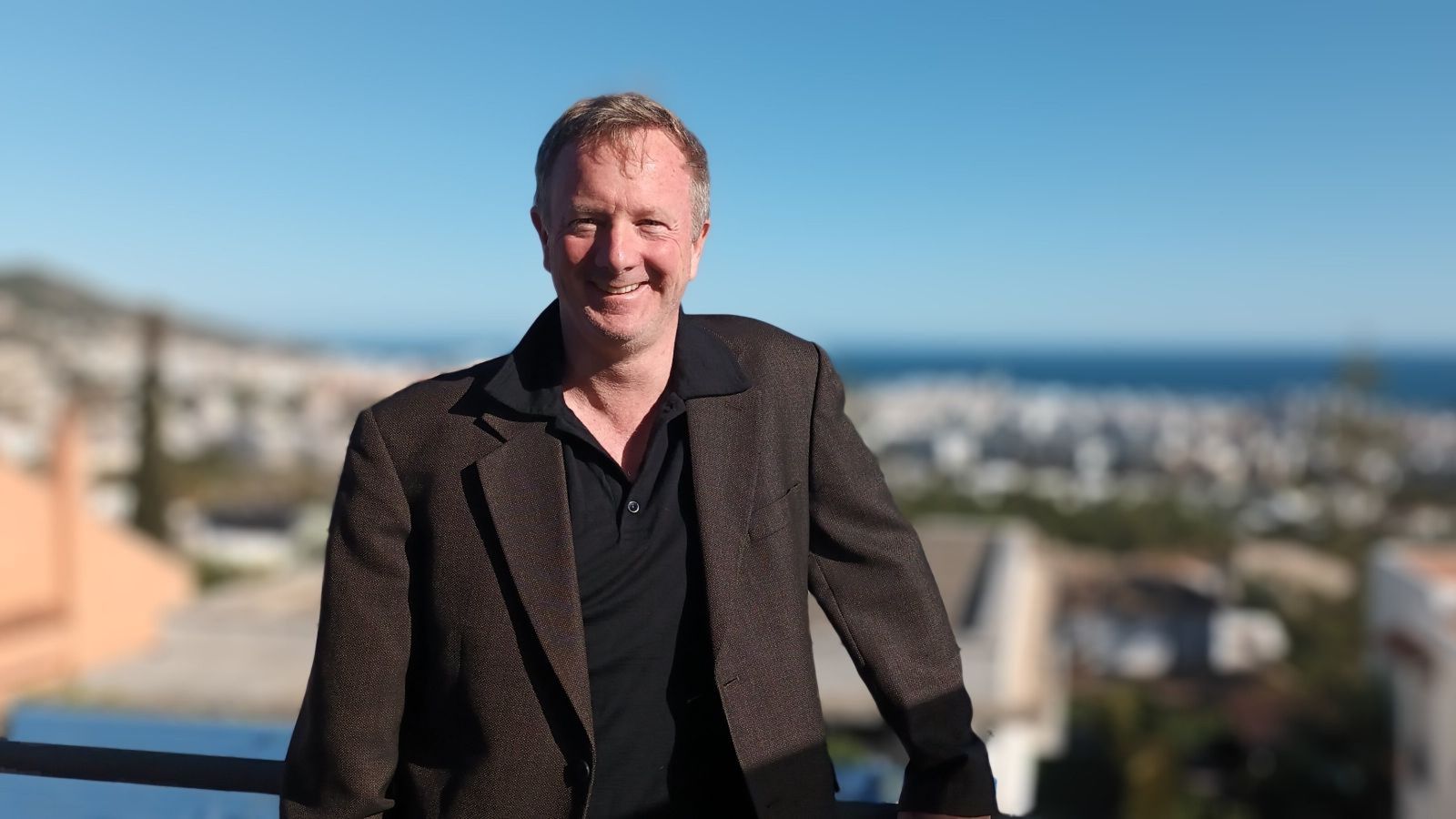 Alumnus John Peterson is the head of division at the OECD's tax directorate
As head of division at the Organization for Economic Cooperation and Development's (OECD) tax directorate, he is responsible for designing Pillar Two— an international tax framework that ensures global corporations pay a minimum level of tax in every jurisdiction they operate.
When we spoke, John was stuck in Paris due to a pension-age related strike, waiting to commute home to Barcelona. "If I hadn't fallen in love with a French woman I would probably still be in Wellington," he says.
As a student, John was always interested in travel, languages, and the theatre. At the end of his senior year at school, he signed up for an AFS exchange programme and spent three months living with a family in Rome learning Italian. Upon his return, he enrolled at Te Herenga Waka—Victoria University to do a combined degree in law and arts, majoring in philosophy.
"I have always liked a debate and I was attracted to a qualification that encouraged you to question your basic assumptions about the boundary between right and wrong."
John enjoyed his time at university. "I remember some fantastic lecturers who were incredibly supportive and really pushed me to do my best," he says. "I am particularly grateful to those professors who taught me all the basic tools of philosophy—I still talk about functional analysis in the design of tax laws—and to Professor Graeme Austin who introduced me to the intricacies of Torts."
John remembers procrastinating in the Quad, drinking bad coffee out of a styrofoam cup. He remembers the challenge of the law moots and Battle of the Bands at the Union bar. But it is the people he met here that linger in his memory. "I was fortunate enough to forge some very strong friendships in my time at university that I still have today."
After graduating from Victoria University of Wellington, John got a Commonwealth Scholarship to study Law at Oxford University. He recalls coming across the famous 1895 transcript of Oscar Wilde's cross-examination by Queensberry's defence attorney, Edward Carson. This inspired John to write a short play about the encounter. "The play was selected for performance for the Cameron Mackintosh Theatre awards where it won first prize! I always loved working in theatre, but I haven't written anything since."
John then moved to New York and London where he worked as a tax lawyer for a time. It was an illness in the family that brought him back to New Zealand, and he was invited to join Minter Ellison Rudd Watts, where he worked as a tax partner before his next move in 2013.
"I had been considering taking up a position as a mining lawyer in Mongolia," he says, "but my wife Sandrine wanted me to search for something closer to home, so I took the only job in continental Europe I was even vaguely qualified for, which was working for the OECD as a tax policy advisor on the Base Erosion and Profit Shifting (BEPS) initiative."
John recalls arriving at the OECD and being put to work on designing a complex set of rules designed to neutralise cross-border tax arbitrage. Recommendations from his report were adopted by over 40 countries around the world including New Zealand, Australia, the United States, and countries within Europe. "Based on that success they set me to work on the design of a global minimum tax, which is what brings me to my present position today."
John is happiest when he has a problem to solve. "The Lux Leaks and Panama Papers have focused the public's attention on the global reach of the tax planning industry and make it more obvious that tax avoidance is a global problem that requires co-ordinated rules and collaborative action," he says.
If there is anything that John's peripatetic journey has shown, is that curiosity and taking up opportunities has stood him in good stead. "I can think of plenty of situations in my life where I haven't succeeded but I have always had enough insight in my failures to try and change course, I have been given lots of latitude to do interesting things in my life, for which I am grateful," he says.
John does not feel particularly qualified to dispense any pearls of wisdom to current students. However, he believes that staying curious is important. "I think one of the great things about a university environment is that it encourages you to ask questions, to test the assumptions that underpin your understanding of the world," he says, "I am thankful for the great education I received at Victoria University of Wellington."