Paul McGilvary, BCAHons
Alumni Paul McGilvary's career has taken him from petrol station forecourts to the boardroom in industries such as dairy, horticulture, and the motor industry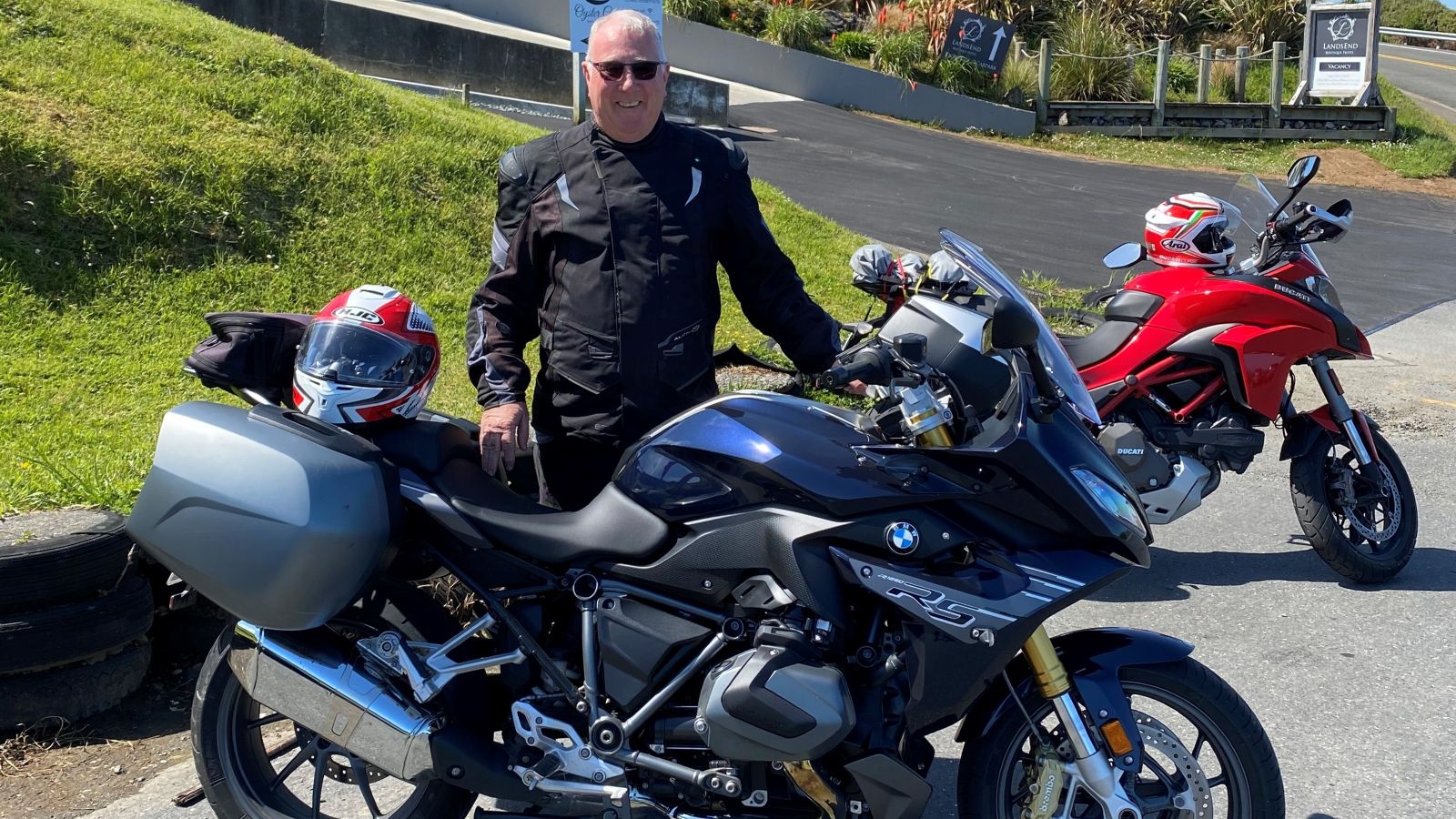 The Bachelor of Commerce and Administration graduate was the first in his family to go to University. "I had no money and no resources! I worked in the cocktail lounge at The Carlton Hotel, as well as did many shifts at a petrol station, anything to pay my way through."
Paul grew up in Wainuiomata, attending Wainuiomata College where he was involved with a lot of sport, including athletics and first fifteen rugby. He was also involved in drama, going on to perform at Downstage theatre several times.
During his final year at college, Paul spent a year as an exchange student in the United States. After graduating high school in St Louis, Missouri, Paul returned to New Zealand and began his studies at Te Herenga Waka—Victoria University of Wellington.
Paul admits he wasn't the best student during his undergraduate studies, "I didn't have flash grades". But it was during his Honours year studying economics that things started to come together.
"It was my favourite year by far. I had some amazing lecturers, including Professor Bryan Philpott, or 'Mr Economics' as he was known. He was a real pioneer in his field, and at the time was responsible for a lot of the economic modelling for Treasury and the Reserve Bank."
After graduating with an honours degree in economics in 1980, Paul's first job was with the New Zealand Dairy Board, starting as a marketing officer for the Indian subcontinent, looking after the markets of Sri Lanka, Bangladesh, and Nepal.
Paul then moved to work at Toyota, eventually working his way up to Head of Financial Analysis. He then spent a few years running his own business, owning and operating several petrol stations. But when the Dairy Board approached him with an offer to work in Melbourne, he couldn't refuse. Paul jokes that if you look at his veins "they run white with milk".
From there his international career took off, leaving Australia to take up positions in Germany, the United Kingdom, and Russia. During his time overseas Paul was mainly responsible for leading the marketing and selling of specialised dairy ingredients, like milk powder, fats, cheese, and butter. "All of these products have a lot of science underpinning them," he says.
With an international career like Paul's there's bound to be many memorable moments. "I went to Moscow in 1998, in fact I'd been there three days when the Russian financial crisis hit."
"We had thousands of tons of butter throughout the country that we had to secure. We couldn't trust the Russian banking system, and all our customers were basically bankrupt when the ruble devalued so significantly that they couldn't pay us back. Which is how I ended up with a blacked-out Mercedes Benz limousine and even a boat which were given for collateral against some of these debts we were owed. I was never more grateful as to when I could finally hand the keys to the Mercedes limousine back."
After 10 years overseas Paul returned to New Zealand, taking up the role as CEO of HortResearch (now known as Plant and Food Research) the largest plant and fruit research organisation in the world.
After a successful stint at HortResearch, Paul once again returned to the dairy industry, where for over eight years he headed up independent co-operative dairy company Tatua.
With the dairy industry facing many challenges, Paul's now involved at a governance level supporting primary sector organisations as they work to protect the environment for future generations while running viable businesses now. "The cost of environmental stewardship is large, but the cost of not doing it is even larger," he says.
Asked if he had any advice for current students looking to follow a similar career path, Paul says "I would say to a young person wanting to have a career like I have had, is to do science or engineering or technology to a high level, then do business on top. That combination is enormously powerful, particularly the ability to commercialise technology. The world is so short of people who are really good at that."