Kirk Hope, LLB, BAHons, LLM
In a career dedicated to business advocacy, Kirk Hope helps New Zealand businesses understand complex challenges and gain confidence during uncertain times.
Tell us a little about yourself.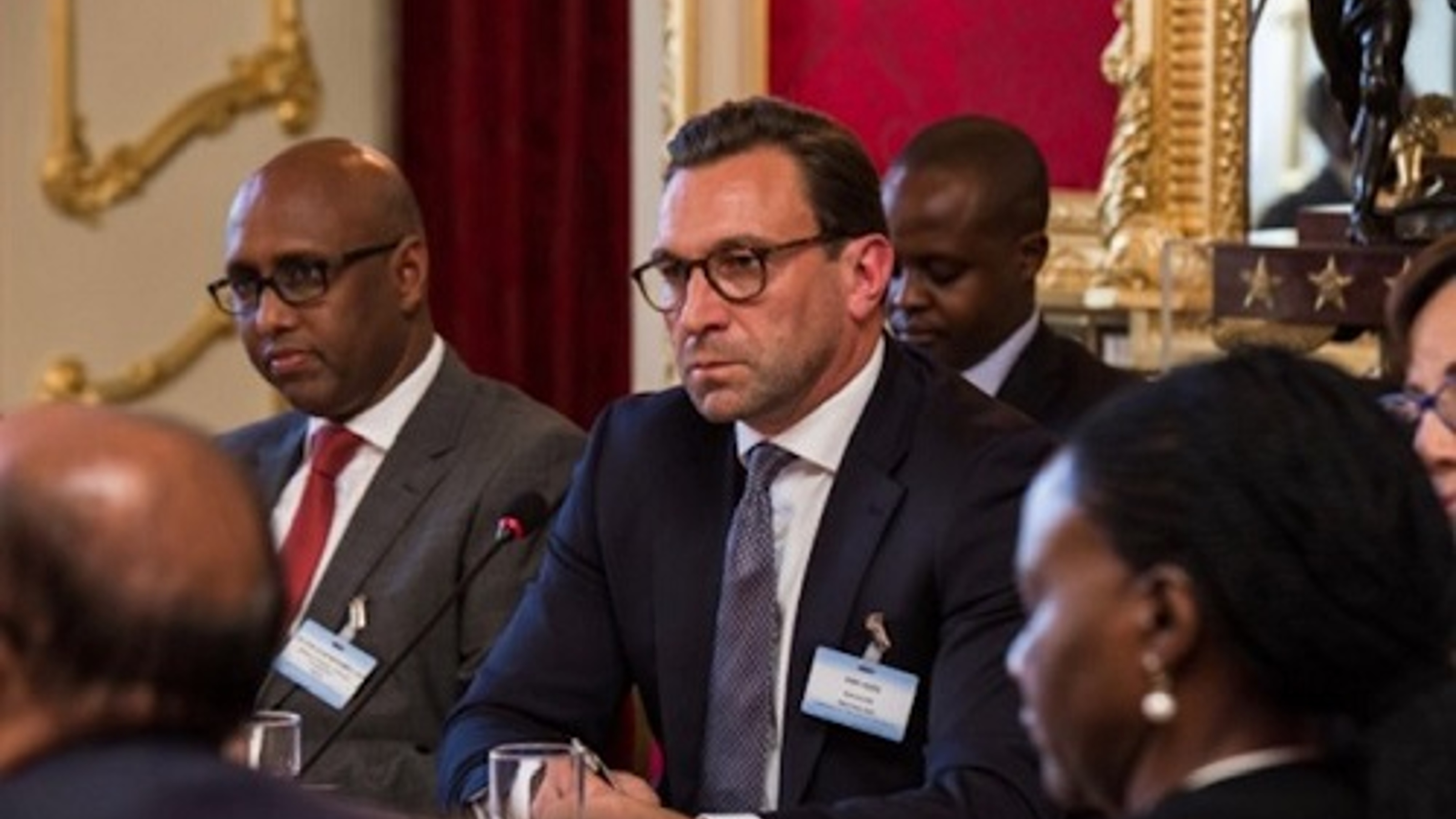 I'm the Chief Executive of Business New Zealand, which is New Zealand's largest business advocacy group. We are connected to about 80,000 businesses in New Zealand, and our members are well-known organisations throughout New Zealand. I've spent the last 20 years in business advocacy, initially within the banking and finance sectors and more lately with BusinessNZ.
What did you study?
I did a law degree. I had a BA in political science from Otago University and then I got accepted into Victoria University of Wellington law school. I'd lived in Dunedin for a long time and it was a good opportunity to explore somewhere different. Victoria has an amazing law school in the historic Old Government Building, so it was a really good opportunity to do law, experience a new city, and do it in a nice environment. After I finished my law degree, I did a postgraduate honours degree in political science.
What are your strongest memories of studying at Te Herenga Waka—Victoria University of Wellington?
I was a bit of a country hick from Otago. I grew up in a tiny fishing village called Taieri Mouth, which is about 40km south of Dunedin. So, it was amazing meeting people who had studied and lived in other parts of the world.
I also enjoyed being able to experience studying at different campuses. I was at the law school campus which was like a little fishbowl—a cool fishbowl—really focused on law. Then when I finished law, I did honours in politics which was on a different campus that I hadn't really spent much time on. It was great to experience the breadth of Victoria.
And of course, I had some amazing lecturers in political science including Professors Margaret Clark and Reginald Mascarenhas, and at the law school Professor John Prebble who taught tax, which you know is a distinctly unsexy topic, but he was a fantastic teacher.
What have been your career highlights since graduating?
Working at Westpac was a great experience. I received a number of opportunities and worked on pretty gritty regulatory matters for the banking sector. I also enjoyed working at the Ministry of Justice with some phenomenally huge intellects and public policy brains.
After Westpac, I went to work for the Financial Services Federation, which represents the non-bank financial institutions. The sector was going through a very difficult time and we did some good work with the members there. We had great public policy wins which came about through the skills and ability of our members to advocate persuasively, powerfully on behalf of their industry which was going through turmoil, with about half the membership lost due to the GFC.
Then it was an absolute dream to be appointed CE of the Bankers Association, where there was an opportunity to share the story of an industry that had been a bit maligned in New Zealand. I knew from direct experience when headlines appeared in newspapers it hurt the people on the frontline, so I really wanted to work on how we could change the narrative, so that those people could continue to feel proud about what they were doing. No one wants to go to work every day if the media is saying they are working for someone who is ripping people off!
Best piece of advice you've been given?
Be yourself. When you're working with other people they can sense and see inauthenticity, particularly in the business that I'm in which is advocacy—if you're inauthentic, it's just not going to work for you.
What are your interests outside your work?
I have two daughters and enjoy being involved in the sports or other activities they are keen on doing. I also enjoy surfing. In fact, one of my honours papers in political science was the international political economy of surfing! I enjoy music and have spent some time DJing although I don't get to do that much of it now.
What do you enjoy most about working in your profession?
No day is the same. The challenges are often complex—they are complex intellectually, strategically and from a relationship perspective. We are often operating in a higher degree of uncertainty and that's not for everyone. So, I really enjoy the opportunity to derive some sort of certainty out of what might be extreme uncertainty, and then communicate that to an audience or the general public.
What advice would you give graduates wanting to pursue a similar profession?
Take every opportunity you can. Don't turn them down. If you start turning opportunities down, you start to narrow the pathway a bit. Trust yourself. Back yourself. And you need to take some risks.
When I left Westpac (where I led a big team) I went to run an organisation in an industry that was under an immense amount of pressure. I had one staff member, so it was a big risk. I really had to back myself.
Plans for the future?
One of the things I did when I worked at the Financial Services Federation was put together quite a lot of data. Although I'm not sure how relevant it would be because it's almost 10 years old now. But I'm considering undertaking a thesis or PhD in economic history around the non-banking sector. There hasn't been much written about it, it's an important sector and it has underpinned a lot of New Zealand's development. So, there's a thesis somewhere on hard drive in my garage that's about 20-30 percent written. So maybe that's on the cards in the future.
Another thing I'm keen to do is give back. I've been CEO for nearly 10 years of three industry bodies, I know a lot about what public policy does and doesn't work. At an academic level there is a real strong focus on the theory of who these things work, so I think I'd like to help people understand a bit more of the reality of it. So, I'd love to look at some kind of teaching role.