Māori partnerships
We work alongside iwi and other Māori organisations throughout New Zealand. Our Māori partnerships range from supporting kapa haka to student scholarships.
Supporting the arts
Contributing to the artistic and cultural life of New Zealand is important to us and we're a major sponsor of Te Matatini Kapa Haka—the pre-eminent Māori cultural festival. Te Matatini provides a global stage for excellence in Māori performing arts and attracts the very best in competitive kapa haka.
We're proud to support this biennial national event which includes many students and alumni from our university.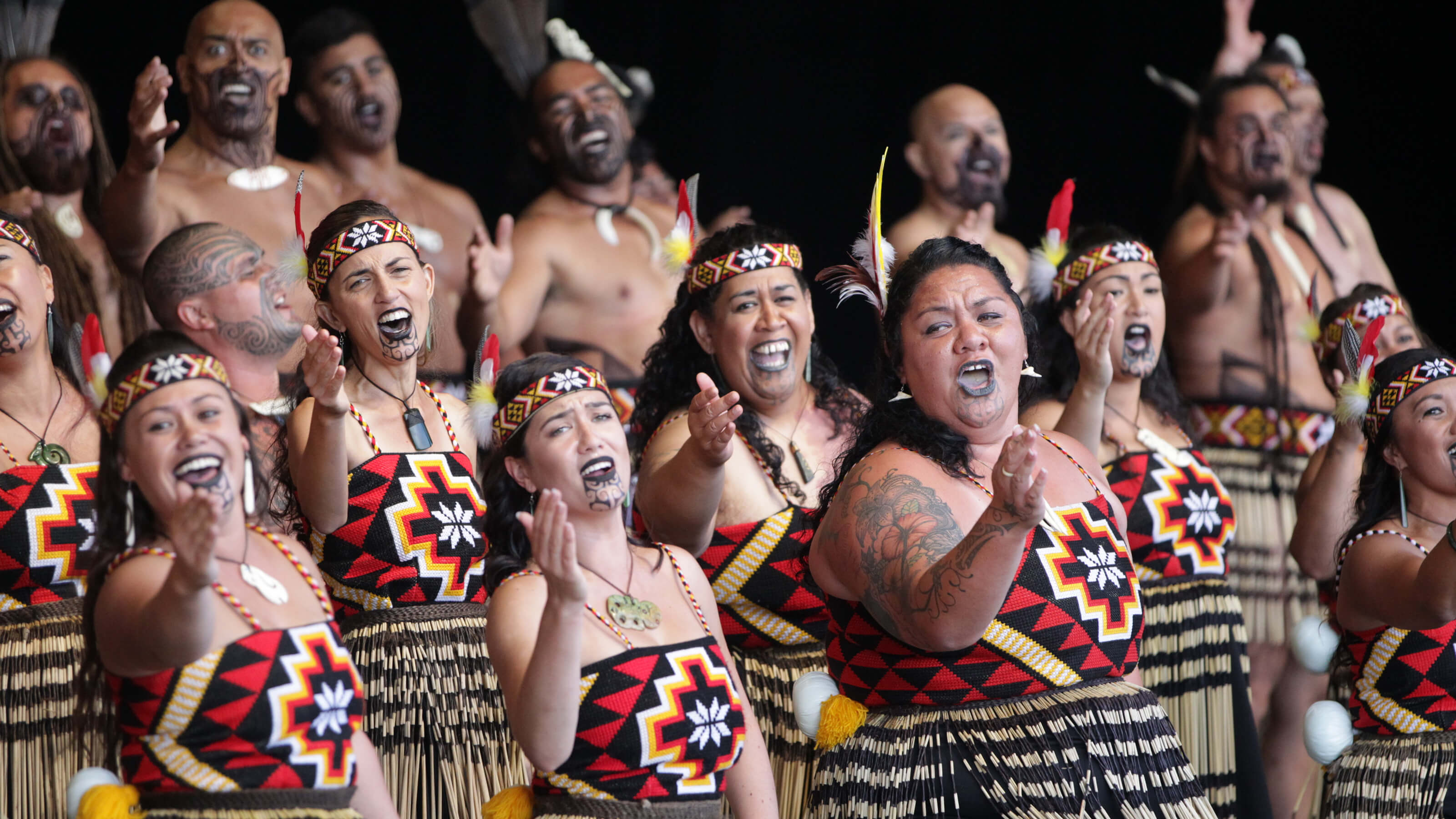 Sharing environmental expertise
Victoria University of Wellington and Ngāti Tūwharetoa will get the benefit of each other's environmental research and expertise.
Our scientists are working with the central North Island iwi to identify areas of joint research. This will help strengthen the iwi's environment management practice in areas such as testing lake and river water quality.
The rohe of Ngāti Tuwharetoa spans the Taupo district and includes Lake Taupo, the Waikato River, Mounts Ruapehu, Ngauruhoe, and Tongariro, and some geothermal areas.
Removing obstacles to study
Each year the University will help support the studies of students from the Waitaha iwi in the Bay of Plenty through a halls of residence scholarship. The scholarships are funded in partnership with the iwi, and will help two first-year students each year to study in the capital by funding their accommodation, meals, and other services.
Safeguarding our alpine plants
We're working with central North Island iwi Ngāti Rangi to increase the future resilience of plant communities in the Tongariro National Park. Our native flora faces threats from both climate change and weed invasion.
Dr Julie Deslippe and her team in the School of Biological Sciences are working with the iwi, the Department of Conservation, and international collaborators to learn how plants are likely to respond to a changing environment. As part of this work, they are helping to build cultural awareness of the local flora and capacity for its conservation.
Protecting Māori data
In 2018, we hosted the Māori Data Futures hui. The conference brought a group of data experts and interested people together at our marae—Te Herenga Waka—to explore what Māori data is, how it's currently being used, and how it can it be used to create benefits for Māori. The discussion focused on how Māori need to gain better control over their own data and decide who can have access and how it can be used. Future hui are planned to expand these ideas.
You can read the hui report for more information on this conference.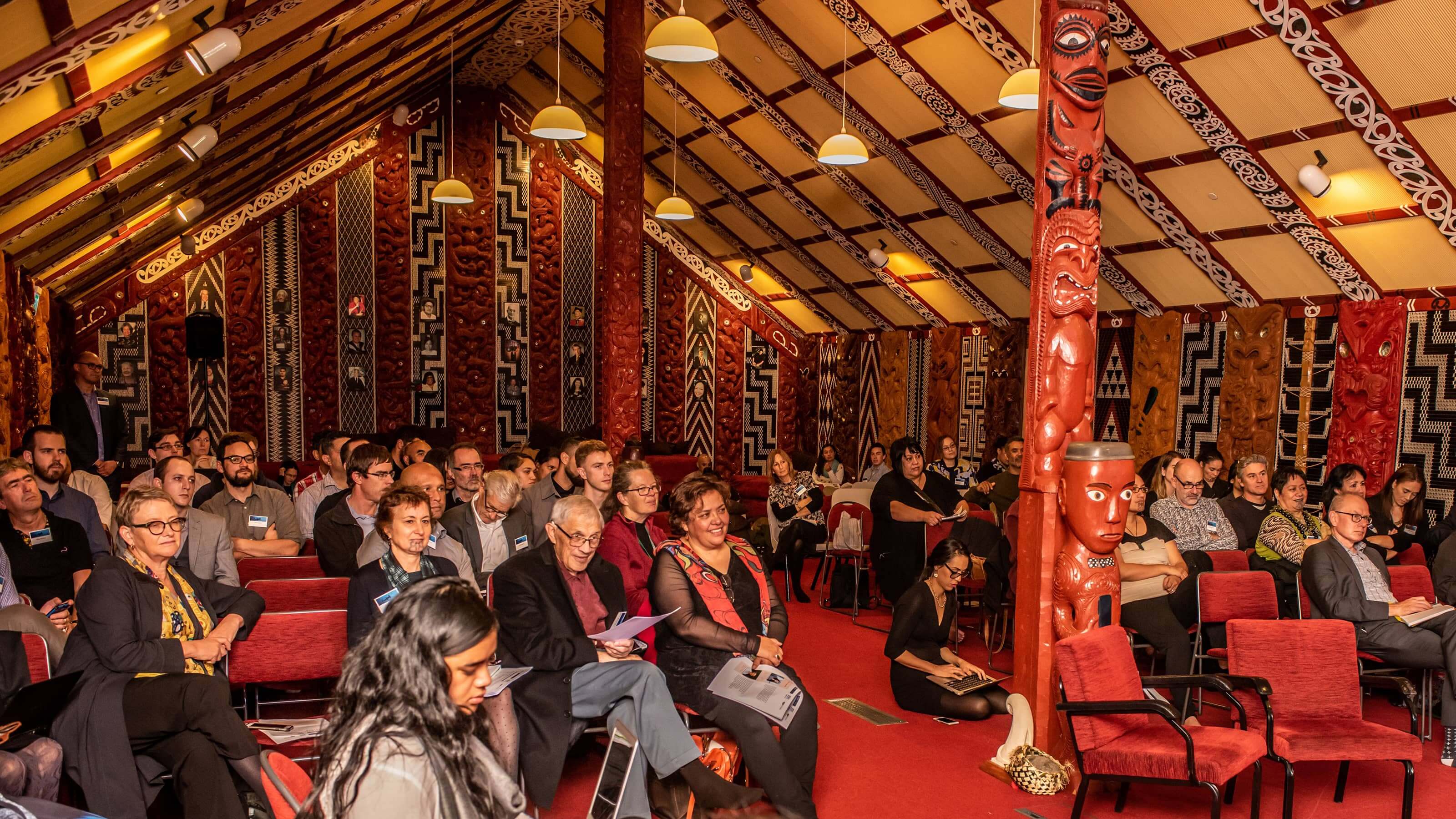 Co-investing in young people
Young people from the Murupara-based iwi Ngāti Manawa will benefit from a significant new partnership. The University has matched the iwi's contribution to create a $100,000 pool of funds to provide scholarships for students to study here.
The inaugural recipient of the Ngāti Manawa-Victoria University of Wellington scholarship is Mikaere Berryman-Kamp who is studying towards a Bachelor of Arts and a Bachelor of Commerce.
Teaching good governance
We've partnered with the Te Putea Whakatupu Trust and the Federation of Māori Authorities to create a course preparing young people for governance jobs within iwi organisations.
Wellington School of Business and Government hosted a five-day programme, Hei Rātā Whakaruruhau, for 22 emerging Māori leaders aged between 18 and 35. The participants learnt leadership tools drawn from a range of Māori, non-Māori, and global sources, and examined how leadership themes link back to their own tribal, Māori land trust, or company workplace strategy and culture.
Creating career opportunities
Our three-way partnership with The Treasury and Ngai Tahu funds an internship position that aims to give young Māori valuable real-world skills in financial management.
The first intern from Ngai Tahu, Sarah Auld, spent the summer working with Treasury staff on research into Māori procurement. She presented her work to a very receptive board of Ngai Tahu who plan to use her research in their own procurement policy.
New partnerships
Each year in December we hold an event—Te Tini a Rehua—to mark the anniversary of the opening of our Te Herenga Waka marae and to welcome new iwi partners and sign new relationship agreements.If your iwi organisation would like to work with the University, contact Cecilia Tuiomanufili to discuss your ideas.