Alumni Appeal Scholarships
Thank you to our alumni and friends for your dedicated support of Alumni Appeal Scholarships—you provide life-changing scholarships to students.
As part our Great Futures campaign, gifts to the Alumni Appeal will ensure even more talented young people are given the chance to fulfil their potential through a university education.
Each year, the University welcomes students from diverse backgrounds to enrol at Victoria University of Wellington. For many of these students and their families, the cost of their education may be out of reach. Alumni Appeal Scholarships deliver more targeted support to these students. Each scholarship helps cover the 'real costs of study' and supports the aspirational achievements of students who face financial difficulties.
Dakota's story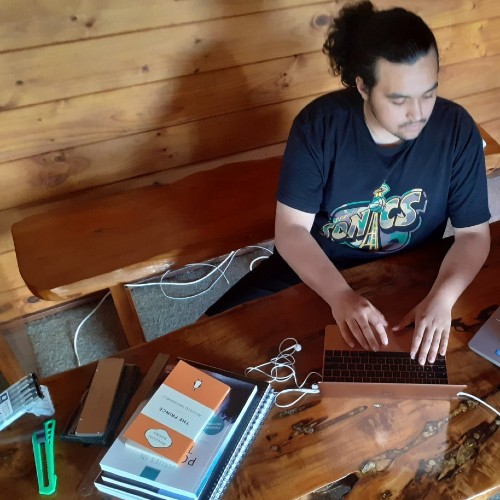 In 2020, 24 undergraduate students were awarded Great Futures Alumni Appeal Scholarships funded by donations from alumni. These scholarships help our students to overcome financial barriers and fulfil their potential through a university education.
Dakota Titoko is one of those students. He's a first-year student studying towards a Bachelor of Arts in History and Political Science. Dakota has the opportunity to change his life thanks to this support.
Receiving a scholarship is transformative, and we'd like even more students, no matter what their background, to be able to attend our university and aspire to great things.
The success of this appeal relies solely on the collective support of our alumni and friends—a gift today, no matter the size, will make a real difference to the life of a student tomorrow.
If you understand the value of receiving a world-class education and all the opportunities an undergraduate degree can offer a talented young person, then consider donating to the Alumni Appeal.
For more information or help with making a donation, contact the development office, by email at development-office@vuw.ac.nz or by phone at +64 4 463 5713.