David von Dadelszen
London-based law and arts alumnus David von Dadelszen headhunts top lawyers and helps up-and-comers navigate their career options.
What did you study? And why did you come to Wellington to study?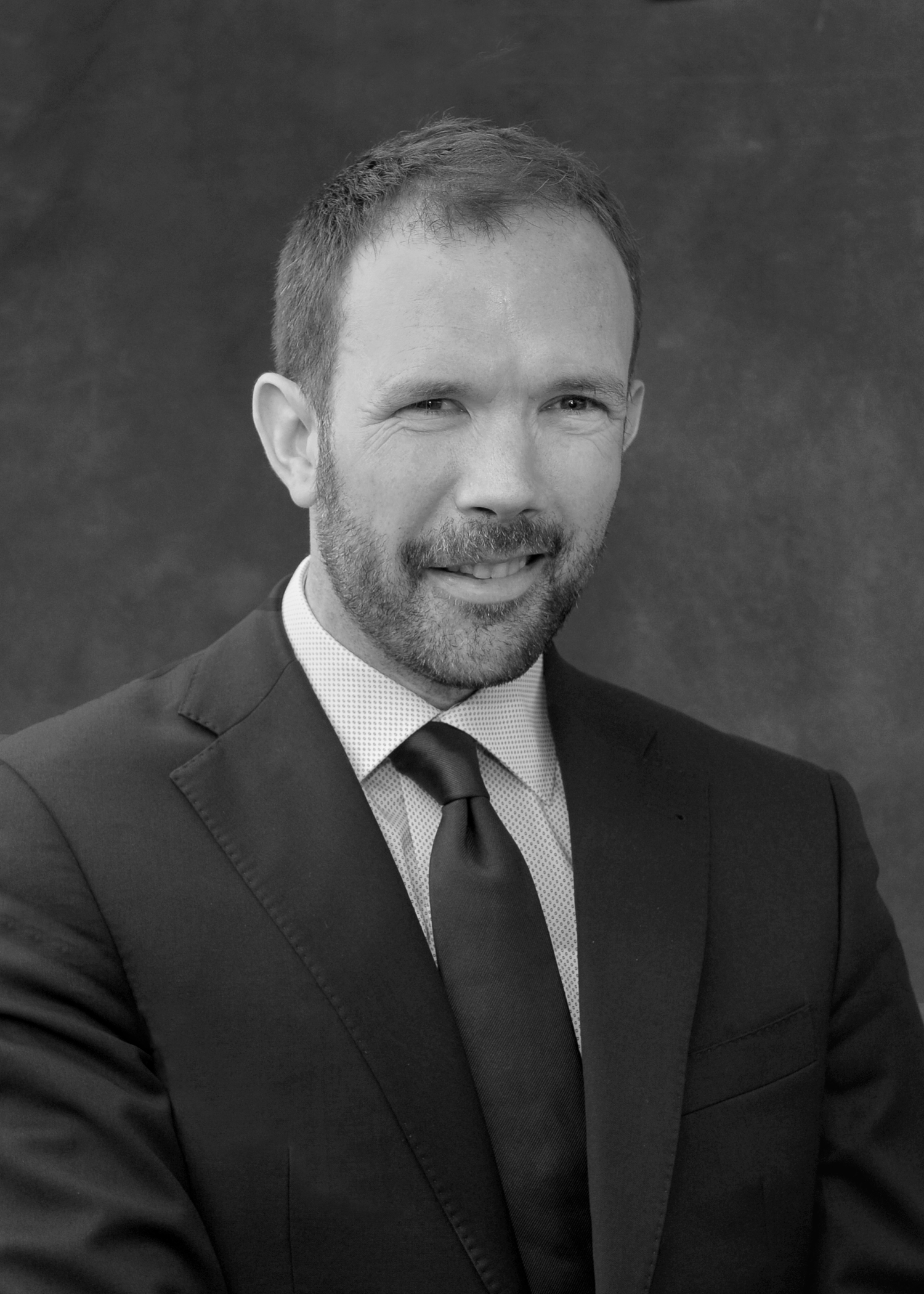 My father was a lawyer in Hawke's Bay and I always thought I might do law. I generally preferred the humanities to maths and the sciences and had enjoyed debating at high school, so law felt like the obvious option.
As a family, we always had more to do with Wellington than Auckland and I just knew it a bit better. The nice thing about Wellington is it's a very manageable city. You go there as an 18-year-old from the provinces in New Zealand and it's the biggest thing in the world, but once you've been there for a few years you can get your arms around it, figure out what's going on, and get from here to there very easily.
Halfway through your degree you realised you didn't want to be a lawyer. What were your plans on leaving the University? What did you do instead?
It's a bit of a black hole when you finish a law degree—if you haven't got a job with one of the big firms, it does feel like you're jumping off a cliff. There's a desperation to get something. I know a lot more now about the different options around, but I didn't then. The careers service could probably have done more to 'sweep up' those of us who felt like dregs because we hadn't gone to a big firm.
While at university, a friend and I produced a law student magazine called Lemon, and I toyed with journalism. But Butterworths, a legal publisher now called LexisNexis, were advertising a role for a commissioning editor which looked right up my street.
I ended up being responsible for a new loose-leaf product on what was then quite a new and exciting area, 'electronic business and technology law'. Now we just call it law, but back then putting 'electronic' or 'technology' in front of something made it new and vital.
Tell us about your current role. How did you move into legal recruitment?
Well, I did spend some time as a lawyer. In my role at Butterworths I became really interested in technology law, so I moved to Auckland to join intellectual property firm AJ Park, before heading to the United Kingdom in 2004—for a couple of years, and it's now been 17!
I worked as a lawyer in London for a bit but never felt completely happy being a lawyer. I'd heard you should always be thinking about your next step and wanting your boss's job and I definitely didn't want that. I was speaking with recruiters and one of them suggested legal recruitment, the rest is history.
After doing temp and contract recruitment, general counsel search, and working as head of recruitment at a couple of law firms, I'm now a director at international legal recruiter Jameson Legal.
I manage the London private practice team with a colleague. I also do a little bit of inhouse work, and I place a lot of Kiwis too, in London usually, occasionally in the Gulf and in Asia.
I enjoy what I do, which is mostly understanding the market and also understanding quite a lot about people's legal career paths and what they need to do to be in the best position to get where they want to go. It's at least partly about education. Quite a lot of the time you end up giving advice people don't necessarily want to hear, but it all comes from a good place and I've found people usually benefit (and appreciate) clear and honest feedback. I'm trying to help people to get to where they want to go in their careers, there's little point lying to them because it's a nicer conversation.
How has COVID-19 impacted your industry?
It was a massive shock at first—people didn't know what would happen and how bad it would be, so from March 2020 there was six months of very little recruitment activity. It's hard to run a business for six months with such a significant hit to revenue, but we got through it, and around September, things started to pick up again.
What I'm hearing from clients and seeing in legal press is law firms have done really well, because companies and people want to feel safe and the best way to do that is to get advice—and rely on the law firm insurance policy if it goes wrong. There's a lot of pent up energy in the market and it feels like after the year we've had, everybody is impatient to get on with things.
I'm optimistic about the year ahead. We're very, very busy.
You share a lot of what you've learnt with others—you write articles and run LinkedIn groups for Kiwi lawyers and you've been a mentor through the Alumni as Mentors programme here at the University too.
Could you tell us more about this work?
I run a 500-plus Kiwi Lawyers around the World group on LinkedIn. It's a place for New Zealand lawyers around the world to go for information, as well as networking and employment opportunities. In more normal times we run a couple of mostly social Kiwi-themed events a year, with speakers and drinks.
Outside of my core work, I've also set up a group for Kiwi Law Students/Graduates, to provide information and advice to assist Kiwi law students in navigating life after law school. I'd love it if I could connect Kiwi law grads to employers beyond the large firms with their grad schemes!
In the alumni mentoring programme, I was paired with a law student, a really nice guy who ended up getting a really good job in legal tech, a big growing field. He nailed the interview and he's really enjoying it. It's fulfilling to be able to help out Kiwi law graduates like that and I'd like to do a lot more to help students know their options.
What advice do you have for current students/new graduates?
If you want to be a lawyer at a big international law firm, there are specific things you need to do quite early. It's the basis of one of about half a dozen articles I've got half finished, but if you have specific questions definitely get in touch—I'm always happy to help Kiwi lawyers at whatever level.
On that note, as a student or new graduate (and especially if you don't want to be a lawyer where your path is perhaps better mapped out), it's important to figure out what you like. Talk to all sorts of people. Talk to your friends' parents about what they do. If you ask people for advice, most people are happy to give it to you.
I think it's a Kiwi thing to be a bit hesitant about asking silly questions, but there should be no shame at all in asking people who've done it how they got there.
So my gold-plated advice? Ask a bunch of questions to a bunch of people. The worst that can happen is that they'll say no.
Finally, can you tell us about a memorable moment while you were a student?
Well, not so much memorable but it's funny to reflect on, slash a bit embarrassing. I did quite a lot of drama and theatre at high school and I went along to the drama club in first year thinking about joining. I vividly remember walking in one day and the first person I saw was Jemaine Clement who was recognisable even back then, doing whatever it was he was doing—something wacky. I turned around, walked straight out and thought, "yeah, this isn't for me". I had no idea who he was at the time, and he's done so well—it makes me laugh looking back on it now.
As told to Alumni Engagement Manager Heidi Stedman.