Board members
The Foundation is governed by a Board of Trustees—a group of graduates and friends of the University who bring a wide range of expertise and experience.
Trustees have a fiduciary responsibility to ensure all donated funds are correctly managed, invested, and disbursed.
Kerry Prendergast, Chair
Kerry has had a long and successful life in politics. She was first elected as a Councillor in 1986, spent six years as Deputy Mayor of Wellington, and in 2001 was elected Mayor of Wellington, a position she held for three terms until 2010.
During that time she took a great interest in promoting the interests of Wellington's tourism and commercial businesses. Before her mayoralty she was an independent midwife for 25 years, having originally trained as a nurse.
Kerry gained an MBA from Victoria University of Wellington in 2003, during her mayoralty. She is a Victoria University of Wellington Distinguished Alumni and was awarded a Companion of the NZ Order of Merit (CNZM) in 2011 for her services to local government, and a Dame Companion of the New Zealand Order of Merit (DNZM) in the 2019 New Year honours list.
Kerry is currently Chair of Wellington Free Ambulance, and is a member of several other boards, including the publicly listed Kirkcaldie and Stains, WorkSafe New Zealand, and the QEII Army Memorial Museum. She is also a Trustee of the New Zealand Community Trust, and on the advisory boards of the Audit and Risk Committee of the Office of the Auditor General, and the Wellington Phoenix Football Club. She is a past member of the Advisory Board for Victoria University of Wellington MBA programme, and is a patron of various charitable organisations.
John Allen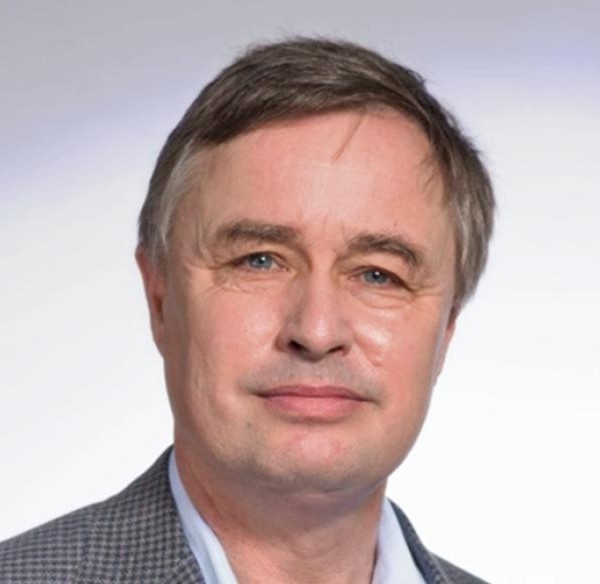 John Allen assumed the Chancellorship of Te Herenga Waka—Victoria University of Wellington on 1 January 2022. He is chief executive of WellingtonNZ.
Mr Allen chairs the University's Audit & Risk Committee and is a Te Papa Foundation trustee. He was previously the Chief Executive of the Racing Industry Transition Board and the former Chief Executive and Secretary of the Ministry of Foreign Affairs and Trade.
Prior to joining the Ministry of Foreign Affairs and Trade, John was Chief Executive of New Zealand Post. He held a number of senior positions at New Zealand Post before his appointment as its Chief Executive in 2003.
A former partner of Rudd Watts & Stone, specialising in commercial and public policy issues, John is a graduate of Victoria University of Wellington and was a visiting Lecturer in Law at the University. He received a Distinguished Alumni Award in 2006. John is an experienced company director and was co-chair of the Australia New Zealand Leadership Forum until April 2011.
Professor Gregor Coster
Gregor was Professor of Health Policy and the inaugural Dean of the Faculty of Health until recently retiring in 2021.
His first job at the University began in 1970, when he joined the staff as a Junior Lecturer in Chemistry.
Gregor helped to establish the University's health faculty which brought together researchers from across the University to focus on subjects such as health promotion, health psychology, health policy and health service delivery, health leadership and management, workplace health and safety, health informatics, women's health research, and health services research alongside postgraduate programmes for nurses and midwives.
Gregor has previously held roles as Chair of Worksafe New Zealand, Counties Manukau District Health Board, West Coast District Health Board, the Royal New Zealand College of General Practitioners and Deputy Chair of PHARMAC and Health Workforce New Zealand. He has also served as a Board Member of ACC and Unicef New Zealand.
In his spare time, Gregor regularly competes in marathons and triathlons, including the World Age Group Championships and the Auckland Masters Games where he won gold in his category in 2017.
Gregor graduated from Victoria University of Wellington with a Master of Science with Honors (1970) and a PhD in Health Policy (2004).
Souella Cumming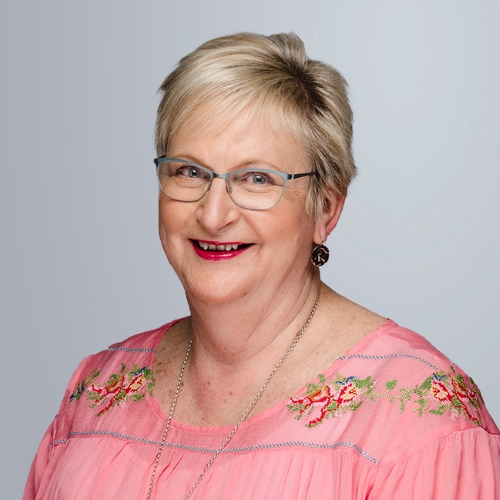 Souella is a partner at KPMG and leads KPMG New Zealand's Government Advisory Services. She has over 30 years' experience in providing risk management, internal audit, project advisory and governance services to a range of public and private sector clients in New Zealand and overseas.
Souella is also actively involved with a wide range of community based organisations. She is currently Lt. Governor of the women's empowerment and advocacy group Zonta International, after completing a two-year term as Governor of Zonta District 16 (New Zealand).
She is also the Deputy Chancellor and chair of the Risk and Audit Committee of the Order of St John in New Zealand and has been a member of the Priory Trust Board since 2008.
In addition to her non-profit roles, Souella is a Fellow Chartered Accountant and is involved in a range of professional organisations such as the Institute of Internal Auditors, Risk New Zealand and the International Association of Privacy Professionals, and a member of Women Corporate Directors and Global Women.
Souella graduated from Te Herenga Waka—Victoria University of Wellington with a BCA in Accountancy in 1981.
Chris Finlayson
Hon Chris Finlayson QC is a lawyer and former Member of Parliament. He has previously been Minister for Arts, Culture and Heritage, Attorney-General and Minister for Treaty of Waitangi Negotiations. Finlayson retired from Parliament in 2019 and currently practices law in arbitration, the Treaty of Waitangi and Māori trusts at Bankside Chambers.
A keen supporter of the arts, he is currently a board member of New Zealand Symphony Orchestra, The Archibald Baxter Memorial Trust and the New Zealand School of Dance Foundation.
Chris studied Latin, French, and Law at Te Herenga Waka - Victoria University of Wellington, graduating with a Bachelor of Arts in 1980 and a Master of Laws in 1985.
Since graduating, he has continued a strong relationship with the University as a donor to a number of arts funds, was awarded an Honorary Doctorate in Law in 2020, is a current Ambassador of the Living Pā project and has been a long-time trustee of major university supporters, the Adam Foundation, since 2004.
Steve Fyfe
Steven graduated from Victoria University of Wellington with a BCA in 1974. As a chartered accountant he worked in New York, London, and Wellington before spending most of his executive career in banking.
Steven was Chief Financial Officer of the National Bank for eight years and was Deputy Chief Executive of ANZ National Bank. He currently holds several commercial and community governance positions, and is also a business consultant.
Prof Nic Smith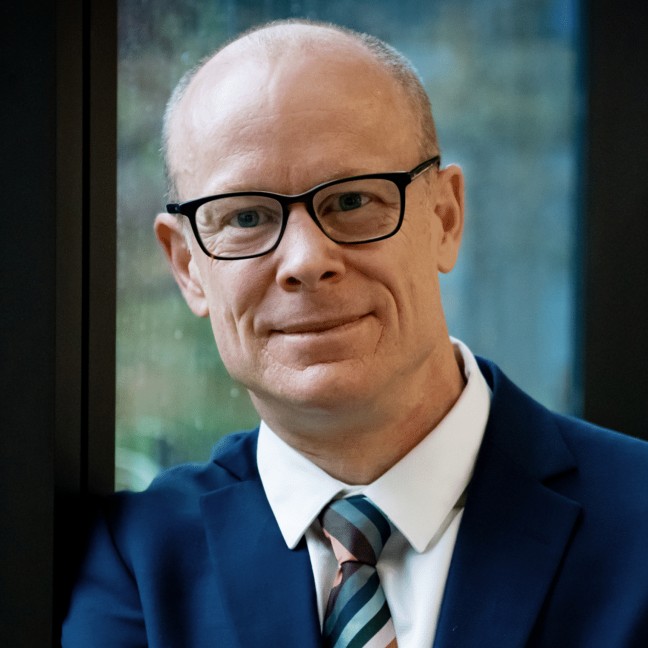 Professor Nic Smith joined the University as Vice-Chancellor in January 2023. He is the chair of the Senior Leadership Team.
Prior to this appointment, Professor Smith held professorial appointments as the Provost at Queensland University of Technology, Dean of Engineering at the University of Auckland, Head of Biomedical Engineering at King's College London, and Professor of Computational Physiology at the University of Oxford.
In all these roles he has continued an active teaching and research practice. This work has focused on the development of unique computational models that have been integrated with patient images and applied in hospitals to improve the diagnosis and treatment of heart disease. He has authored more than 170 peer reviewed journal publications and 350 conference publications. He is also the lead-author on several patent applications for the development of physiological models for specific clinical applications. He is a fellow of the Royal Society Te Apārangi and Engineering New Zealand.
Raphael Hilbron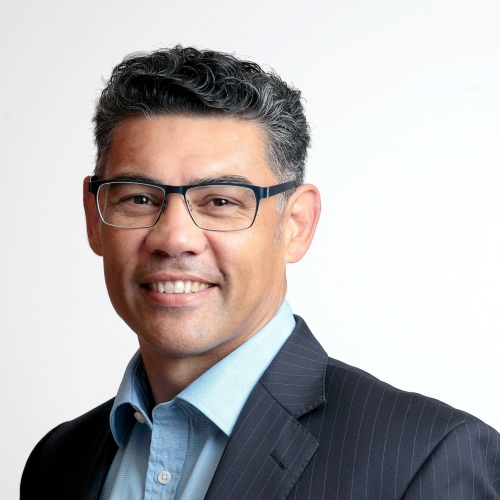 Raphael is a General Manager and Partner at SenateSHJ—a leading communications consultancy in Australasia. He heads up the firm's Wellington office and its energy and resources practice.
An internationally recognised communications practitioner, Raphael helps clients to successfully manage their reputations.
Before joining SenateSHJ as an Associate Partner in 2008, Raphael was head of corporate responsibility at Vodafone New Zealand, and was seconded to Vodafone's global business in the UK for two years.
A former journalist, Raphael worked for The Dominion newspaper and in various public sector roles before moving into politics where he worked as a press secretary in former Prime Minister Jenny Shipley's office.
Raphael holds Law and Arts degrees from Victoria University of Wellington (1994) and a New Zealand Certificate in Journalism from Auckland Institute of Technology (1989).
Alan Judge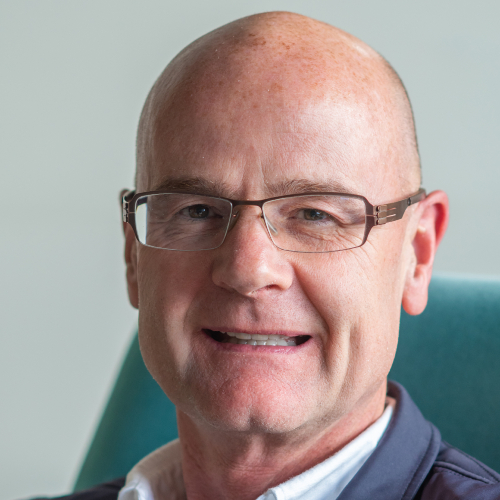 Alan was a partner in EY for 29 years and left the practice in 2017. During his professional career he spent three years as an international tax partner in the London office. Alan was Chair of the New Zealand Institute of Chartered Accountants tax committee and was heavily involved in tax policy development with the Bolger and Clark governments. He led the Government and Public Sector and Financial Services practices of EY, was Chair of the New Zealand firm and a member of the EY Asia Pacific Advisory Board.
Alan is a Fellow of the Chartered Accountants Australia and New Zealand(CAANZ) and a member of the Institute of Directors.
Alan is the Chair of Habit Health and a director of a number of other private companies. He is a trustee of the Dame Malvina Major Foundation, and chairs the finance committee of Te Herenga Waka Victoria University of Wellington. Alan was previously a trustee and Chair of the City Gallery Wellington Foundation.
Alan lives in and is passionate about Wellington.
Tricia Walbridge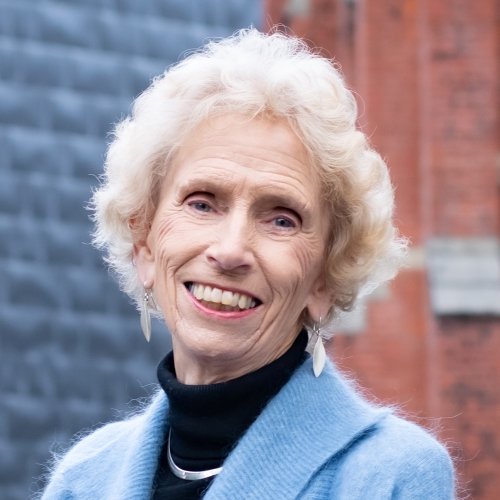 Tricia was appointed as the first Executive Director of the Victoria University Foundation in 1990. She had worked in the not-for-profit sector in New Zealand since moving from her native UK in 1981. During her time at the Foundation, Tricia was instrumental in leading fundraising efforts to establish some of the University's most iconic institutions such as the International Institute of Modern Letters and the Adam Art Gallery. Her work also enabled the First Light Solar Decathlon project, the Weir House extension and numerous student scholarships and prizes to be established, many of which are still offered today. In 2018, Tricia was awarded a Hunter Fellowship by the University Council for her many years of service.
Tricia is now a Trustee and Secretary to Board of the Te Mana o Kupe Trust, supporting disadvantaged youth and families in Porirua by providing devices to children in decile 1 schools with the aim of making digital technology accessible and affordable. Tricia has also previously served as a trustee of the Wellington Rotary Charitable Trust and was on the J R McKenzie Trust Board for 12 years.
In her spare time, Tricia is a keen cyclist and tramper.
Sir Maarten Wevers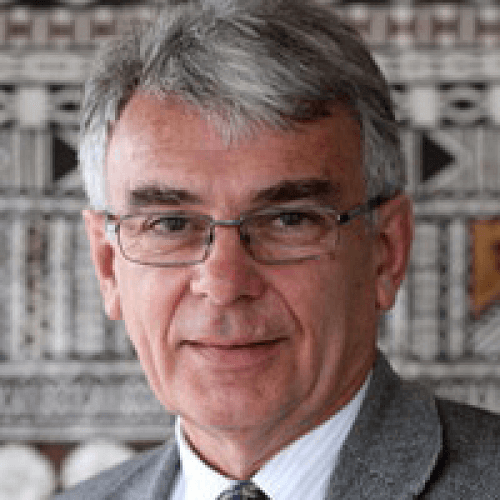 Sir Maarten was appointed Chair of the EQC Board in August 2013 and served as Chief Executive of the Department of the Prime Minister and Cabinet from 2004 until 2012. He was formerly Ambassador to Japan and High Commissioner to Papua New Guinea.
Sir Maarten is a member of the Audit Committee of the Ministry of Social Development, a trustee of the Fred Hollows Foundation and the National Army Museum, a member of the Ministry of Primary Industries Investment Advisory Panel for the Primary Growth Partnership, and the Registrar of Pecuniary and other Specified Interests of Members of Parliament.
Sir Maarten graduated from Victoria University of Wellington with a BSc and BA(Hons) in Economics.
Jessica Ye
Jess is the President of the Victoria University of Wellington Students' Association (VUWSA) for 2023. She is a law and arts student and is three years into a conjoint degree. Her job is to support the VUWSA team to do their best, work with Ngāi Tauira and student representative groups, and form positive relationships with university and political leaders to ensure student needs are met. Jess is also VUWSA's main media spokesperson, repping students.
As President, Jess plans to raise VUWSA's profile, engaging with students and advocating for the issues that students care about most. She knows that collective student action, getting students voting, and strong communities are the way forward for students to see the transformation they need in accessible education, housing affordability, student debt, climate change, pastoral care and more. Jess is always keen to hear suggestions on what VUWSA can do to make being a student easier!