Pacific
Meet Te Herenga Waka—Victoria University of Wellington's alumni contacts in Samoa and Tonga.
Samoa
Tupe Filifili Fuatino Crawley (BA)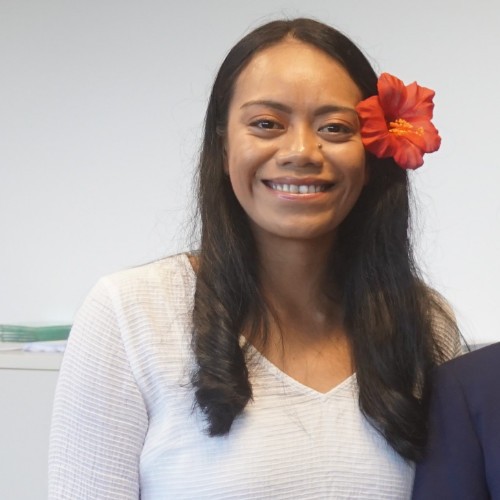 Email: alumni@vuw.ac.nz
Tupe completed a Bachelor of Arts in Development Studies and Political Science at Te Herenga Waka—Victoria University of Wellington in 2015. During her time at university, Tupe was involved in the Samoa Students Association as well as being a VUWSA volunteer and member of the University Netball Club. Tupe is a Lead Project Coordinator for the United Nations Development Programme working on a project to strengthen COVID-19 preparedness and accelerate socio-economic recovering in Samoa through the revitalisation and diversification and expansion of the agriculture and fisheries sector. Tupe also holds a Master of International Business degree from the University of Auckland.
Find out more about Tupe on her LinkedIn profile.
Tonga
Tongans who have studied in New Zealand or the Pacific region under a New Zealand scholarship are encouraged to join the New Zealand Tonga Alumni Association (all New Zealand universities) by emailing nzhctonga@mfat.govt.nz.
For more updates, visit the New Zealand High commission, Kuku'alofa, Tonga, Facebook page for updates.