Mai Anh Nguyen
Pushing through culture shock to study Marketing and Finance in Wellington was worth it, says Mai Anh Nguyen, who's now Head of Audience Insight at Adtima.
What did you study? And why did you decide to study in Wellington?
It was quite long time ago now. In 2006 I started studying at Victoria University.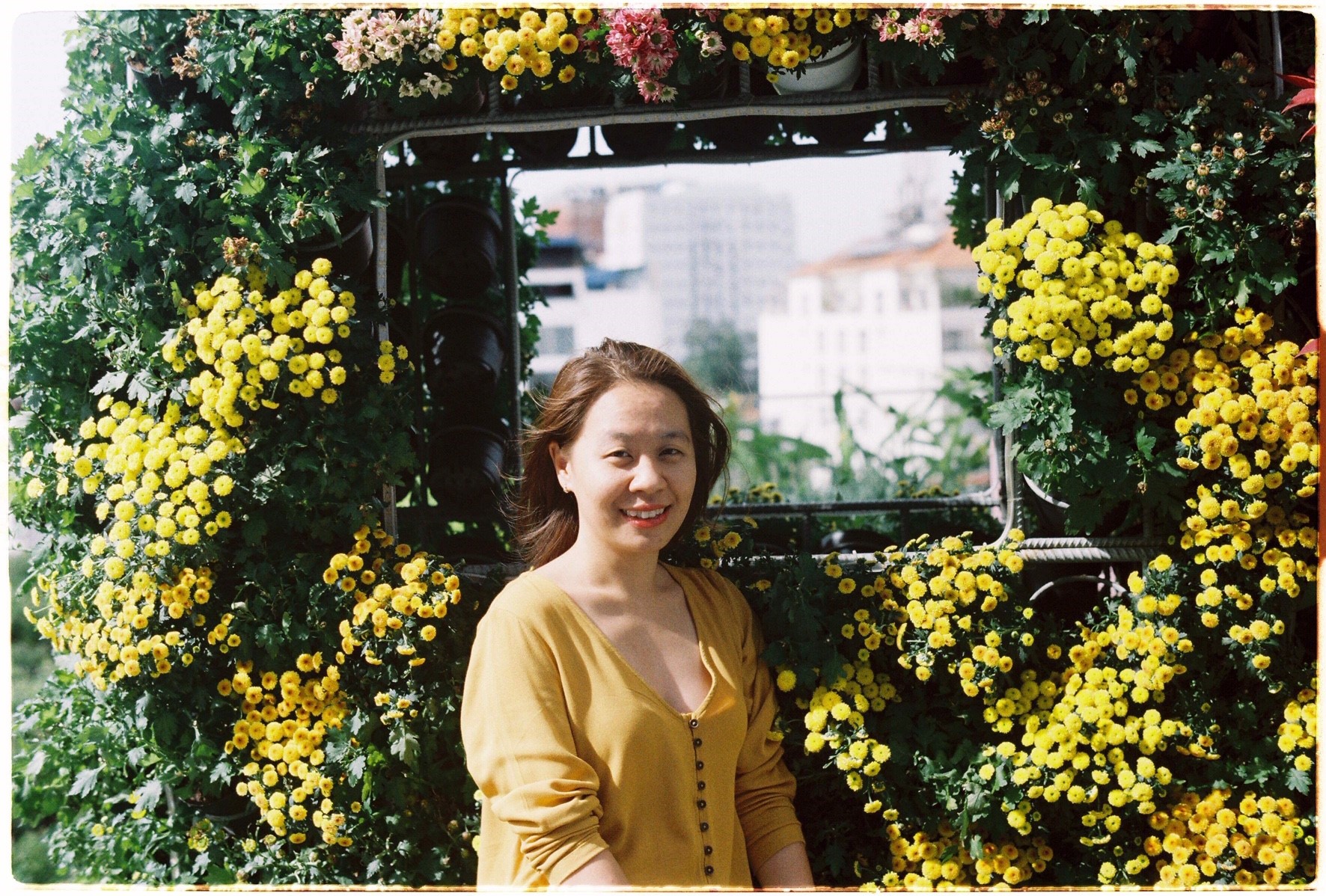 In Vietnam, getting into university is a must. You must do well in your exams and get into a good school. So, with my parents, we visited an education agency to seek advice on which countries we should consider. America came up first, and then Singapore.
A lot of my friends went to Singapore—culturally it's quite similar and it's easy—but my Mom thought we should choose a country that was more different culturally, so I could enjoy the different culture and an English-speaking environment. Then the agent raised New Zealand. She introduced a bit about the country to us and we thought about it. I decided to come to New Zealand and I spent five years at Victoria University completing my undergraduate degree and then my Master's in marketing.
At the start of my degree I choose a double major in Marketing and Finance. Like many Asian students, I was really good at math. I did well at Finance. But I remember during the Marketing course with Professor Peter November and he really changed the way I thought about my studies. Marketing wasn't just a focus on the numbers, it was more practical—lots of case studies—and we learnt a lot about how to understand people's behaviour. Even now, I still really enjoy that angle of marketing.
Dr Michelle Renton was the other person who impacted my career path and life. She helped me focus on getting things just right. We must have fixed my thesis a thousand times.
You're currently Head of Audience Insight at Adtima. What does your role involve?
So Adtima is a Vietnamese publisher, providing marketing, communication, and media solutions, based on the Zalo ecosystem. The Zalo ecosystem has five key platforms, including a messaging service (Zalo), online news (BaoMoi and Zing.vn), music streaming (Zing MP3), and a movie app (ZingTV) too.
Around 60 million people use our products, almost 90 percent of the Vietnamese population, so it's a big platform here and competitive with big players, such as Facebook, Google, and Tiktok.
My role has two areas of focus. The first is audience insights—what are we learning from the behaviour of users. We do surveys, look at data. We understand what our audience is doing around specific seasons, like are they spending a lot more during New Year, or now for example during COVID-19, they're streaming music a lot while they're staying and working at home.
The second part is business intelligence for organisation, by which we help set key performance indicator (KPI) targets for the sales team and give them advice on how their clients could use our tools to reach their target audience. We mine product data to better understand user behaviour in our product platforms to sharpen brands' campaigns and strategy.
How did you approach building your career after graduation?
After graduation I came back to Vietnam and applied to work for a research company. After a year working for a research agency—Kantar World Panel—I decided it was time to work on client-side so I could apply all the theories I learnt. I worked for Masan. It's a FMCG company in Vietnam, with 80 percent of market share. I worked there for almost five years providing insights to the marketing team and business development team developing new products for launch.
We did qualitative as well as quantitative research. There was a lot of travel, almost every day. During the day I'd talk to consumers, understand what they need, why they bought our product and how we could improve. Then in evenings, I'd write up reports. We also did ethnographic research, and as such we stayed with our consumers for a few days to better understand of their life and way of living. It was a really busy but a really enjoyable experience.
From FMCG I moved into online, working for e-commerce marketplace Lazada, now owned by Alibaba. I got into big data. We found the pain points and worked across functions like operations and marketing to give advice on how to fix problems in the consumer journey. It was very, very interesting.
What do you enjoy most about your role?
I think the most enjoyable thing is it's new. Each day with your team, we're the ones establishing the foundation, our strategy, our models; we're testing and trying new things. If it works, we do it again. If it doesn't, we don't.
It's not like previous workplaces that have been established for many years and we are just refining things.
What career advice would you share with young alumni?
The job market in Vietnam is quite active and there are a lot of opportunities for people. But my advice would be not to switch jobs a lot. When I read a CV, if they've jumped jobs every year then I'm not interested. At least two years at one place is better.
So my advice would be to pick the position that you really like. If you like it, you can rise to the challenges and get over the obstacles on the way. If you realise that you don't like it, if you can't get into it, just leave early. Don't waste time.
We spend half our lives at work. Choose the place that has good people to support you and that fits with what you want. Culture is so important, support from your colleagues and your boss, and having the room to use your skills.
What are your strongest memories from studying here in Wellington?
I know Wellington is a windy city, but I still remember the nice days too, with sunny, good weather, and after class we'd eat ice cream lying on the beach by the harbour. Or the early morning trips to the Wellington Botanic Gardens to go jogging and enjoy the fresh air.
I loved the travel part, every break I went travelling with friends to many places around New Zealand, it was lovely. I loved Christchurch.
I still remember the very first day I arrived in Wellington. It was late in the evening, after a very long time flying, and I was travelling to my hostel and it was so quiet. No one was on the streets, not like in Vietnam where we are always out until really late at night and it's very crowded. I was like, oh my god. But I got used to my new life and after a month I started to love it, the weather, the people, the school, and the staff at MacKenzie Hall.
What advice would you give other students thinking of studying here?
My advice would be not only to students, but also now, be open to challenges and accept them.
People can complain that their workplaces aren't good, that their jobs are hard, but I think everywhere is the same—all jobs are difficult, and all life is not easy. So, if we accept that and we are open to new experiences it will be easier.
Studying is a really good time in your life. Focus on studying and focus on enjoying your time at university.
What's the current situation like with COVID-19 in Vietnam?
Vietnam's first wave of COVID-19 went okay. But we now have a second wave.
Everyone is working hard to prevent the impact on the economy. We are getting back to a growth trend but people are spending less, a lot less than before, and they focus on the commodities, the basic things. It is impacting jobs and salaries.
I do believe we are less impacted in my part of society. I do believe it is harder for blue collar workers more, those in less stable jobs.
Behaviour-wise, people are doing more online. Making a cup of coffee and opening up a conference call with friends. We stay distant, some people work in the office, some work at home.
But in a good way, I think it is focusing us on the relationships that we really treasure. Rather than thinking I need to hang out with my boss in order to ask him or her for a promotion or to increase my salary. I need to hang out with my business partner to maintain that relationship. It's not important. Just focus on the relationships with family and close friends.
One change for Vietnam is as a country there's a lot of night life, young people going out, eating out, street food but we're not doing that now. So we're starting to cook at home, for lunch and dinners. Food delivery service is becoming really popular now.
Another interesting angle is online payments. In Vietnam like 95 percent of the payment is made in cash and people are not very comfortable with cards. But it's different now because it's dangerous to pay with money. So, using e-commerce and online services is increasing a lot.
As told to Alumni Engagement Manager Heidi Stedman.