Caitlin Attenburrow
Marketer Caitlin Attenburrow reflects on how her degree in marketing has helped forge her career and respond to challenges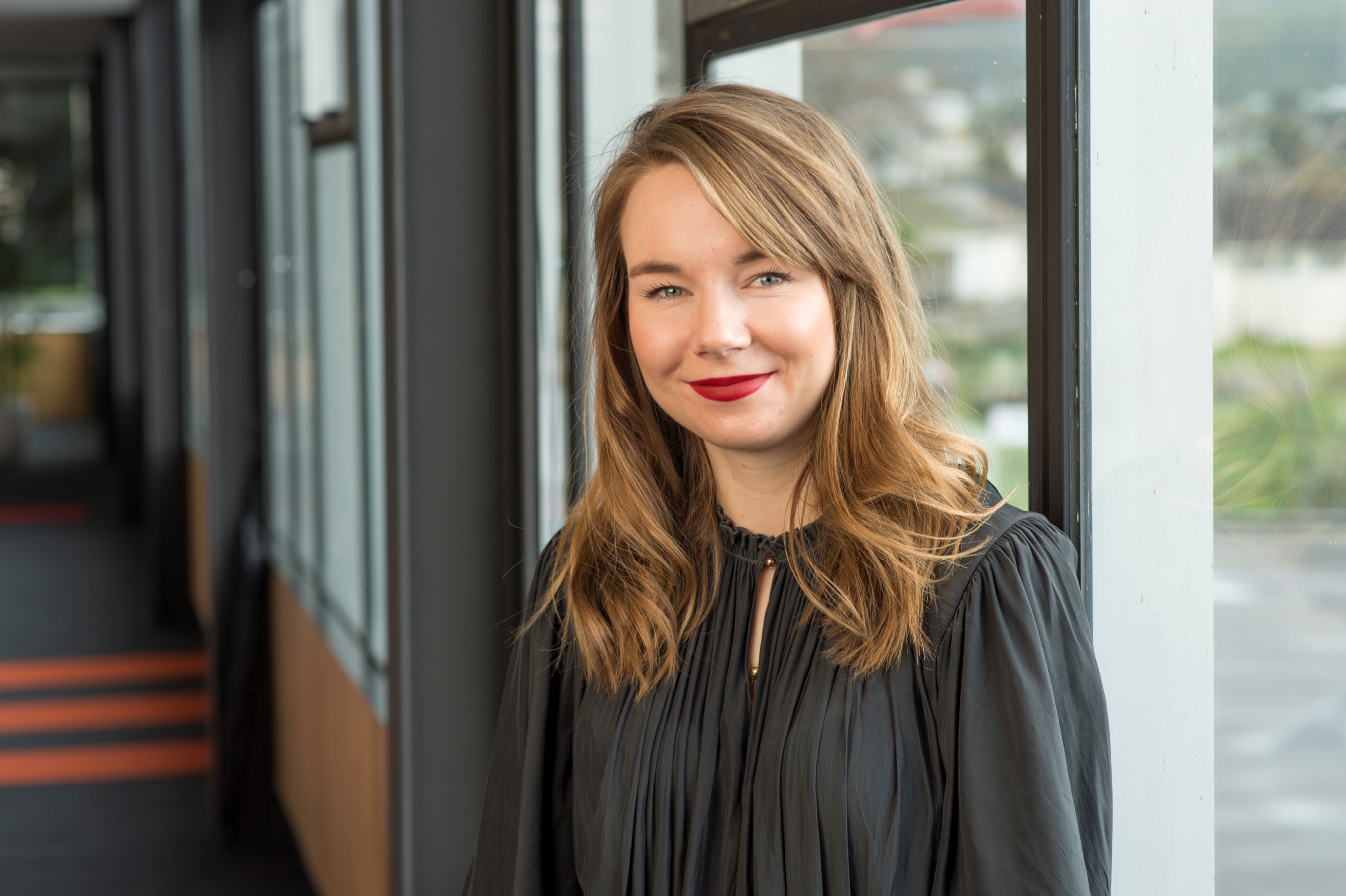 What did you study and why did you choose your degree?
I studied Marketing, International Business and English Literature at undergraduate level, then went on to complete Honours in Marketing. I chose to specialise in Marketing because it's creative with a practical application. You have to keep evolving with it over time, and it becomes a lens you see the world through.
Any memorable lecturers?
Martyn Gosling was my lecturer for Marketing 101. He took no prisoners, made a lot of jokes and kept everyone awake for the whole hour. He also wrote both my first year and third year marketing exams, with the same premise in each. One question, three hours to answer: "What's the point of marketing?" It tested your skill, not just your ability to memorise and regurgitate.
Another I would mention is Michelle Renton for Marketing Communications at 300 level, who went on to become my supervisor for honours. She was always up to date with trends, believed in teaching practical skills and gave it to you straight. She also had an interest in writing which I could really relate to with my English Literature background. When I first met her she entered me into an essay competition which I went on to win (much to my surprise). Later, I would send in drafts of my honours thesis that I thought were good and she'd keep sending them back until they were outstanding. I read my thesis again recently and couldn't believe I'd written it. That was thanks to her holding me to a standard I didn't realise I could achieve.
What do you wish you had known before applying for your first job?
I wish they taught influencing skills at university. They should. You go into your first job naively thinking you've learnt the basics at university. You haven't. You've learnt the language and then you have to learn the culture.
What would someone be surprised to know about you?
In 2001 when I was eight years old, my family of four packed up life in England and set sail on a small yacht. We sailed to the Mediterranean Sea and crossed the Atlantic Ocean. We cruised the Caribbean before transiting the Panama Canal. Then we sailed across the Pacific to land in New Zealand in November 2003. Our 37 foot (11 metre) sloop, Entreaty, was an old fibreglass Oyster racing yacht. We visited over 50 countries along the way.
What advice would you give someone planning to enter your profession?
Talk to people in the industry before deciding where to take your first job. Reach out on LinkedIn to people who work for cool companies and ask them for a call, a coffee or even just an email. Ask them what a day in their life looks like, ask them what they would do if they had their time over, ask them what they would advise you to do. People want to help you find your way – don't be too scared to ask. Marketing has so many different expressions and there are jobs you don't know about that might be a great fit for you. The more you talk to people the more you learn and the better equipped you are to make decisions.
What have been your career highlights since graduating?
Winning TVNZ Rookie Marketer of the year in 2017. Walking on stage that night to accept it was a pretty uplifting feeling.
Attending Stanford University's 'Innovative Marketing For Strategic Advantage' course in California for two weeks last year was one of the best and most life changing experiences I've ever had. The exposure to Silicon Valley entrepreneurship, the diversity of other participants on the course and the influencing skills I learnt were invaluable.
What do you enjoy most about working in your profession?
The feeling you get when you launch an idea that really surprises and delights your customers. The freshness of every campaign. The excitement of working with intelligent creative people passionately executing their craft.
How has what you learnt at Victoria University of Wellington helped you in your career?
The University, and particularly my honours year, taught me to challenge the status quo and recognise the importance of fresh ideas. Working with lecturers like Michelle Renton and Aaron Gazley taught me that it's ok to disagree if you have a solid rationale and do it in the right way. Framing those challenges well takes a long time to refine (I'm still working on it), but they gave me a training ground to develop assertiveness, which you need to lead successfully.
Plans for the future?
When global travel is possible again, I'm headed overseas to explore with a long term plan to settle in Europe somewhere.
Find out more about our network of alumni who are working to grow connections for Victoria University of Wellington graduates around the globe.