Rātā Foundation funding supports bullying prevention initiative in Canterbury schools
Canterbury schools to benefit from Kiva bullying prevention programme thanks to Rātā Foundation funding.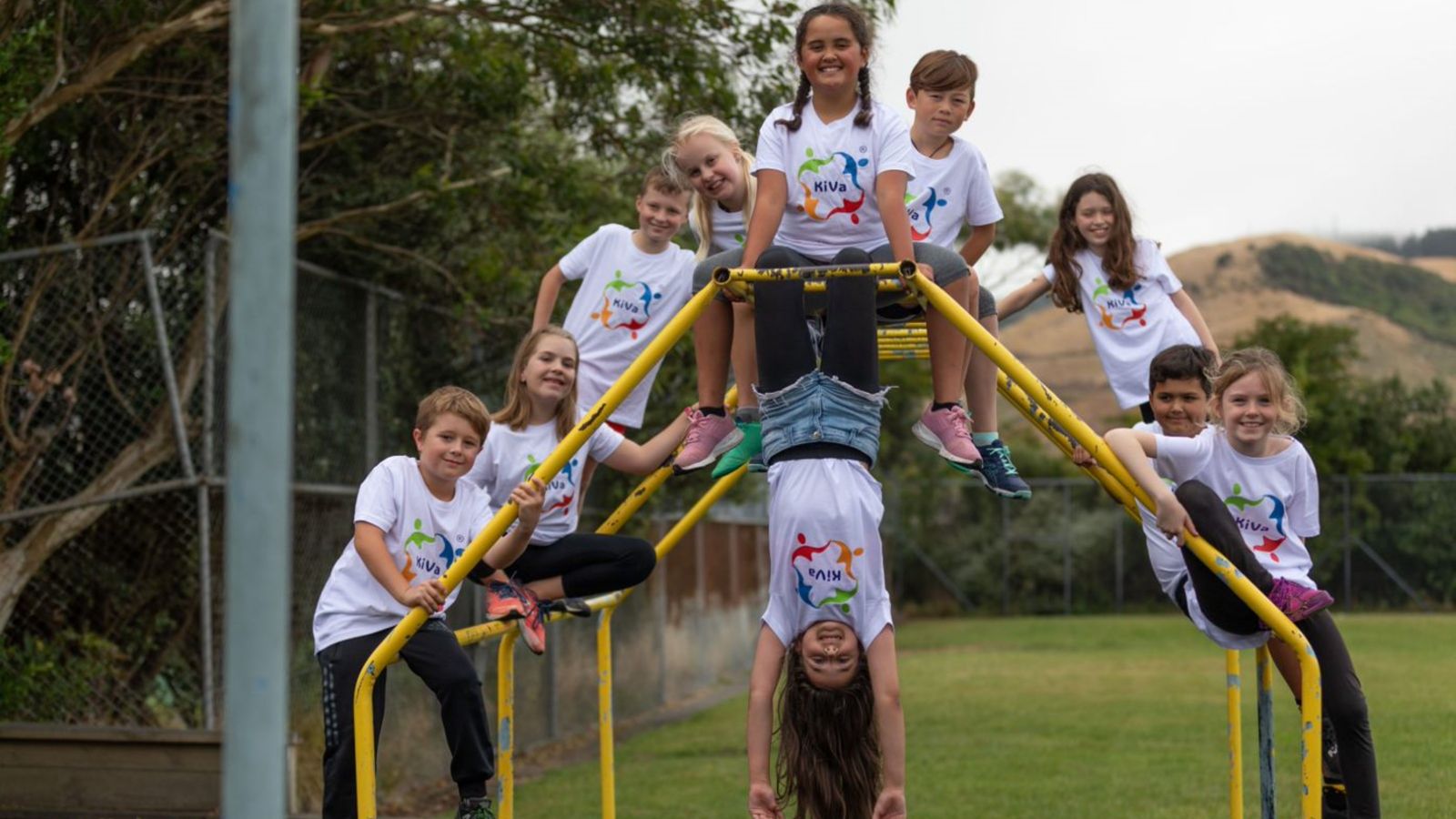 An international study (the Education Review Office report Bullying Prevention and Response in New Zealand Schools) has shown that New Zealand has a shocking record of bullying in schools which has not improved over the last decade, and the recent growth of cyber-bullying is making our kids more vulnerable than ever.
Bullying has devastating long-term impacts on mental health and educational outcomes for both victims and bullies.
While some bullying prevention programmes exist, few have been scientifically proven to show they are effective in reducing bullying. An exception is KiVa, an evidence-based bullying prevention programme developed in Finland and introduced to New Zealand by Wellington UniVentures. KiVa is a whole-of-school approach based on decades of research with a specific focus on bullying prevention. The programme links to New Zealand's curriculum and has been trialed, evaluated, and proven to be effective.
Having recognised the potential benefits of KiVa, the Rātā Foundation has invested in the eradication of bullying in schools by providing funding for the roll out of the programme in a group of Canterbury schools over the next three years.
"We fund a wide range of cultural, social, environmental, and community projects that support inter-generational social change," says Rātā Foundation's Leighton Evans, Chief Executive. "One of the best ways to achieve that change is to ensure children and young people are supported to get a great start in life—and we see KiVa playing a key role in that."
When KiVa was trialed in a small number of New Zealand schools in 2014 it was found that after one year of implementation there was a 22 percent average decrease in bullying, and student survey results demonstrate a 42 percent average reduction in bullying after three years. Despite these positive results in reducing bullying, only 2 percent of New Zealand schools have implemented KiVa, so national bullying figures remain high. The Rātā Foundation's generous gift means that in just one year's time, a group of Canterbury schools could be celebrating success in helping to make young people feel safer and happier in school.
The vision is to introduce KiVa to all New Zealand schools, creating critical social change to our country's bullying culture and making a lasting difference in our communities.
Professor Vanessa Green of the Wellington Faculty of Education, whose research was responsible for introducing the KiVa programme to New Zealand, is delighted that the Rātā Foundation is funding this initiative: "One of the reasons that the KiVa anti-bullying programme works so well is because it adopts a whole school approach to addressing bullying. In this respect, it not only seeks to ensure that all members of the school community are committed to eliminating bullying but that the broader community of clubs and organisations (through parent, whanau, and iwi involvement) are aware of the programme. In time this will ensure that the underlying principles of the programme become ultimately embedded within the community. The willingness of the Rātā Foundation to fund a community of schools epitomises this whole-school model and I hope that this bubble will be a positive contagion and inspire other organisations to take a community approach to the elimination of bullying throughout Aotearoa."
"We're really excited by the continued growth of the KiVa programme," says Kieu Pham, Wellington UniVentures' Programme Manager—Education. "The more schools we can get on board, the greater the positive impact on tamariki and rangatahi by turning New Zealand's appalling bullying statistics around."
If you'd like to see all tamariki and rangatahi feel safe and valued at school, talk to Corinne Barnard, corinne.barnard@vuw.ac.nz