Young Alumni Award: Liam Malone—BCOM 2017
Liam became one of New Zealand's most popular athletes following his performance at the 2016 Paralympic Games.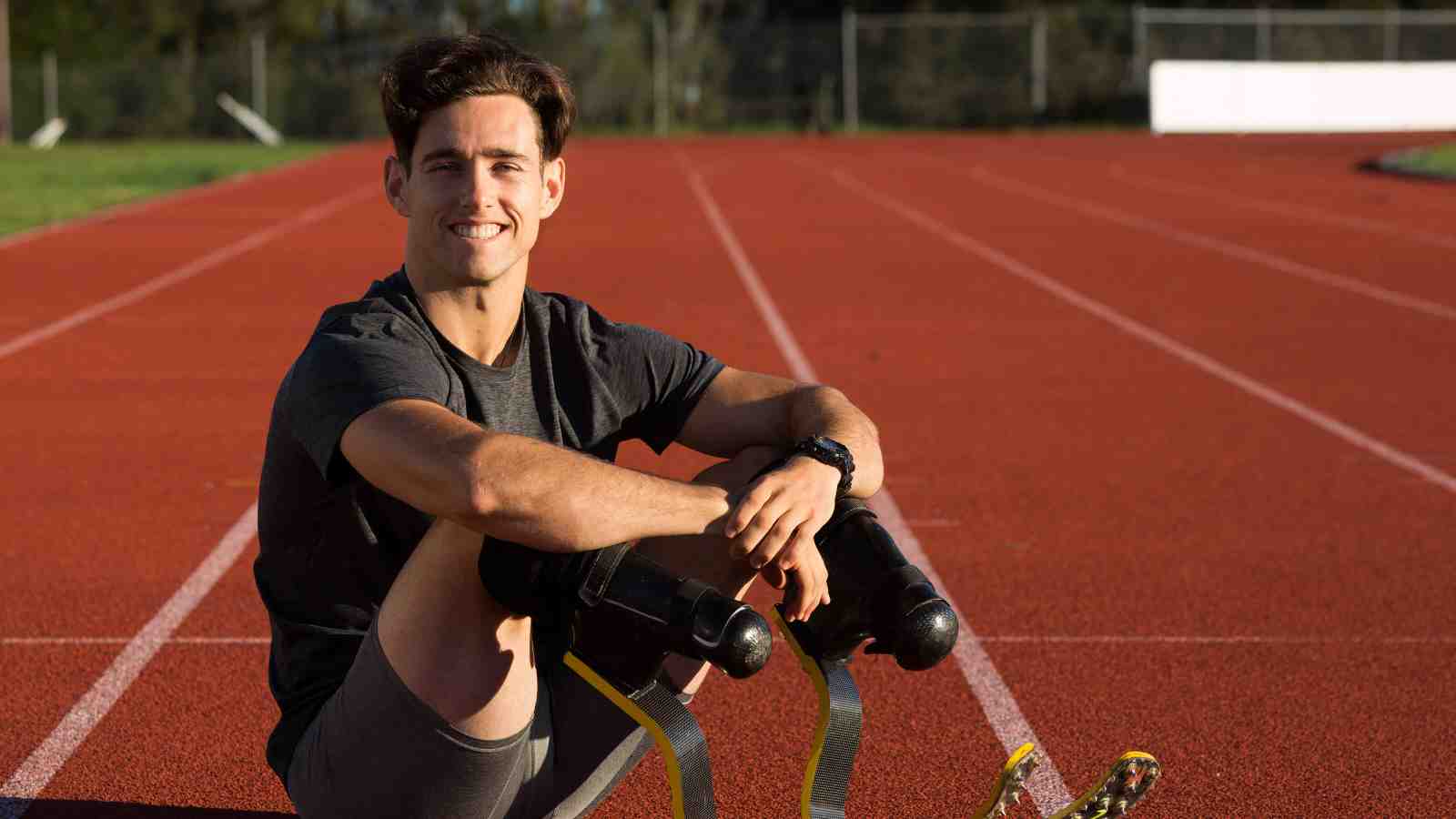 In 2016, Liam Malone became one of New Zealand's most popular athletes with his breakout performance at the Paralympic Games in Rio de Janeiro.
Dubbed the Kiwi Blade Runner, Liam claimed two gold medals in the 200 metre and 400 metre T43/44 events, breaking Paralympic records for both events in the process, and won a silver medal in the 100 metre T43/44.
This success was particularly impressive considering he was juggling his final year of study for a Bachelor of Commerce and had taken up running only three years earlier, buying his first set of running blades in 2013 after crowdfunding the $25,000 needed.
Liam's achievements were recognised by him being chosen as New Zealand's flagbearer for the closing ceremony, becoming a Member of the New Zealand Order of Merit in the 2017 New Year Honours and being awarded the Disabled Sportsperson of the Year at the Halberg Awards 2016.
Not content to rest on his laurels, Liam has set a goal of becoming the fastest person on the planet through innovations in running-blade technology. Outside sport, he is writing a book, making plans to climb Aoraki / Mount Cook in 2018 to raise money for cancer research and is investing in New Zealand-based start-up businesses, including First Cut Ventures, an angel investment fund that gives young New Zealanders the opportunity to grow their business. Liam also intends to establish a foundation to provide low cost, accessible equipment for children with disabilities in developing nations.