Superconductivity—enabling breakthroughs in medicine, energy, and aerospace
Professor Nicholas Long discusses how superconducting materials are being used to address some of the world's most challenging problems.
Superconductors conduct electricity without resistance and at much higher current densities than are possible with normal metals. This enables powerful electromagnets which are used in medical imaging, confining plasma for fusion energy, and producing low weight and high-power motors for aircraft and electric propulsion for spacecraft.
Currently the Director of Paihau—Robinson Research Institute Professor Long has been a part of a New Zealand team which has established a strong international reputation for innovations in high temperature superconducting materials and devices.
In his inaugural lecture, Professor Long will present a few highlights of his work and the potential for superconductors to meet some of the challenges of reducing carbon emissions. He will also reflect on the value of public investment in science and technology and the role of a focused university research institute.
Read more about Professor Nicholas Long.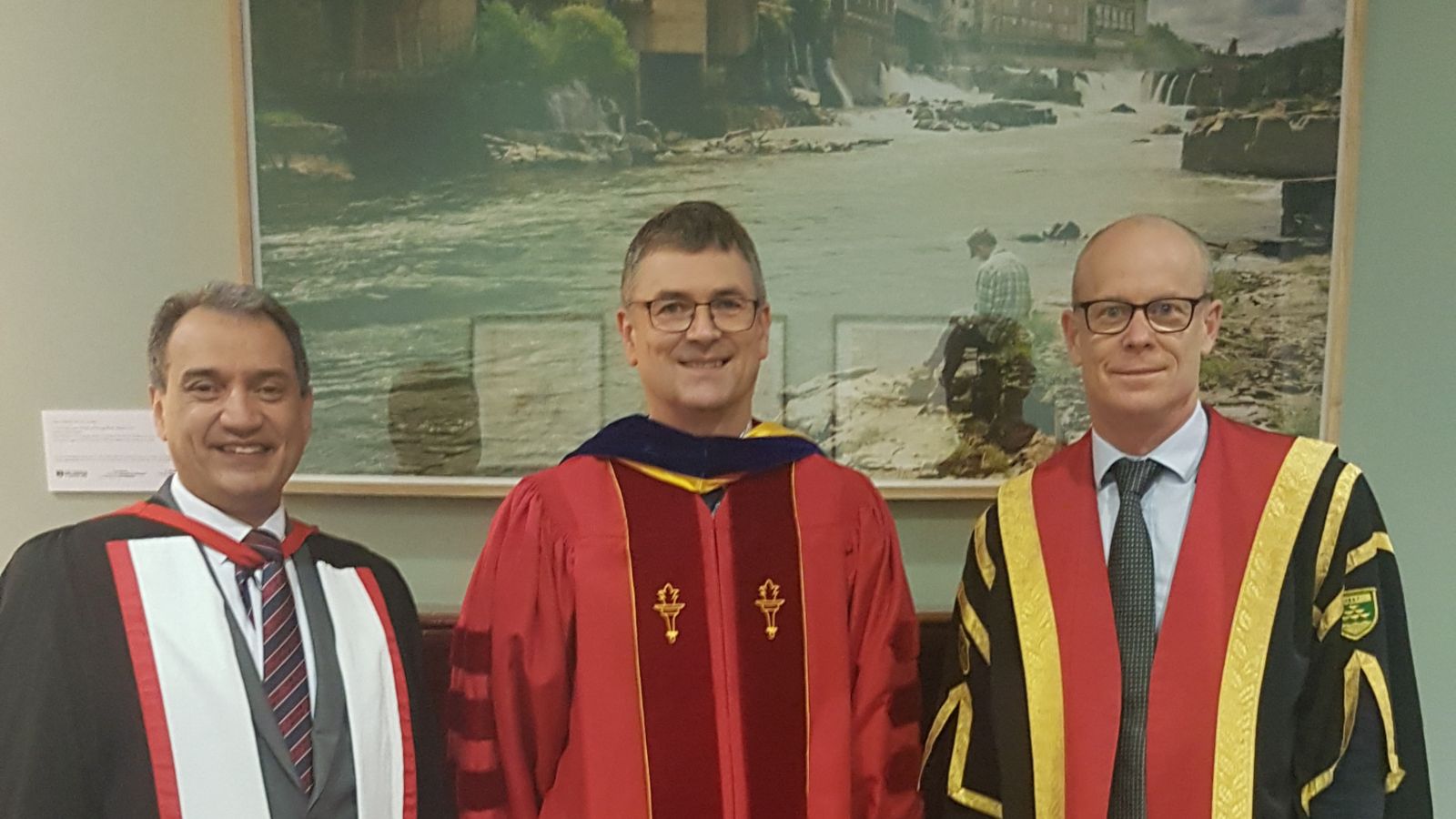 Inaugural lecture (left to right): Pro Vice Chancellor SHEADI Professor Ehsan Mesbahi, Professor Nicholas Long, and Vice Chancellor Professor Nic Smith.
Our public lecture series gives you the opportunity to engage with the latest thinking on the world's major issues. To stay informed of upcoming public events and lectures at Te Herenga Waka—Victoria University of Wellington, sign up to the public lecture mailing list.