About WUCEL
Coastal ecology
Coastal ecology is the scientific study of organisms that inhabit coastal environments. Coastal ecologists study:
The natural history and biology of organisms (plants, animals, algae, microbes)
Interactions between organisms
How organisms are affected by their environment.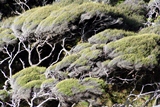 The aim of many coastal ecology research programmes is to determine the factors that shape the distribution and abundance of coastal organisms. Key questions are: where species occur, where they don't, and why; and how many occur there and why aren't there more? These aims often have direct implications for effective management and conservation of threatened or harvested species.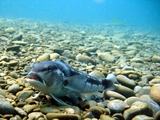 Coastal ecology emphasises the importance of ecological connections between the land and sea, and therefore includes the study of land-based ecosystems (terrestrial ecology) and marine ecosystems (marine biology). Within New Zealand, the land and sea are well-connected: rivers transport materials from the land to coastal oceans, sea birds transfer marine-derived materials back to land, and land-based human populations routinely extract organisms from coastal oceans.
Research areas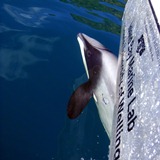 Much of the active research and teaching conducted from the lab focuses on population and community ecology of coastal ecosystems, including coastal forests and watersheds, sand dune plant communities, and intertidal and shallow sub-tidal rocky reef ecosystems. Further areas of research focus include larval biology, conservation biology, physiological ecology, behavioural ecology, marine reserves, metapopulation dynamics, population genetics and evolution, disturbance ecology, and marine symbiosis.
Collaborations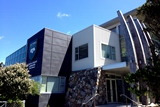 WUCEL researchers maintain strong collaborative links with research groups at NIWA, (National Institute for Water and Atmospheric Science) , Cawthron, the Department of Conservation, and with researchers at other universities in New Zealand and overseas