Research
An extensive range of world-leading research opportunities are available for postgraduate students in the School of Biological Sciences.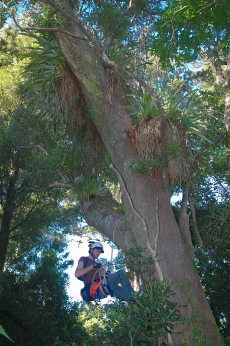 Academic staff have expertise in biochemistry, botany, cell biology, ecology, evolution, immunology, marine biology and microbiology. The School attracts significant external research funding and we publish regularly in international peer-reviewed journals.
A range of state of the art laboratory facilities and instruments support the research programmes. The university is situated near marine and terrestrial reserves and the Wellington University Coastal Ecology Lab at Island Bay has world-leading facilities for the study of marine science.
Around 150 students are engaged in postgraduate studies, with students coming from around the world to study, and to contribute to the School's vibrant atmosphere.
Research collaborations with other Schools at Victoria University of Wellington, in particular the School of Chemical and Physical Sciences and the School of Psychology, form important links and allow students to access a wide range of facilities.
Wellington is at the heart of science in New Zealand and we have strong collaborative links with many of the research organisations based here including NIWA, ESR, the Malaghan Institute of Medical Research and Capital & Coast District Health Board. These links provide students with an enriched study experience and many work with potential employers during their research placements.
Related links