2020
Healthy Bee, Sick Bee—book launch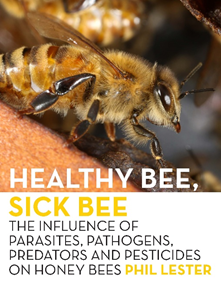 Phil Lester's first book, The Vulgar Wasp, was about one of the world's most hated insects. His second is about just the opposite—the honey bee, arguably one of our best-loved six-legged creatures. People have revered honey bees for centuries. Today we celebrate them with toys, postage stamps and campaigns to raise awareness; we dress up in large bee suits to protest the use of pesticides; we've even sent bees into space and watched as they adjusted to microgravity.
Bees are one of the world's most efficient pollinators. Their work is vital to the success of many food crops, and hence to the world's economy. So we need to take seriously any threats to their health—including parasites, pathogens, predators and pesticides—and, guided by evidence at every turn, find a way to minimise harm and keep bees thriving. As Healthy Bee, Sick Bee shows, this is no small task.
In this new book, entomologist Professor Phil Lester explores the amazing life history of honey bees, and the factors affecting their health in New Zealand and around the globe. E.g. What causes a colony to collapse? Are pesticides as big a problem as they appear?
Healthy Bee, Sick Bee: The Influence of Parasites, Pathogens, Predators and Pesticides on Honey Bees by Phil Lester is published by Victoria University Press.
---
Wairarapa Moana receives Ramsar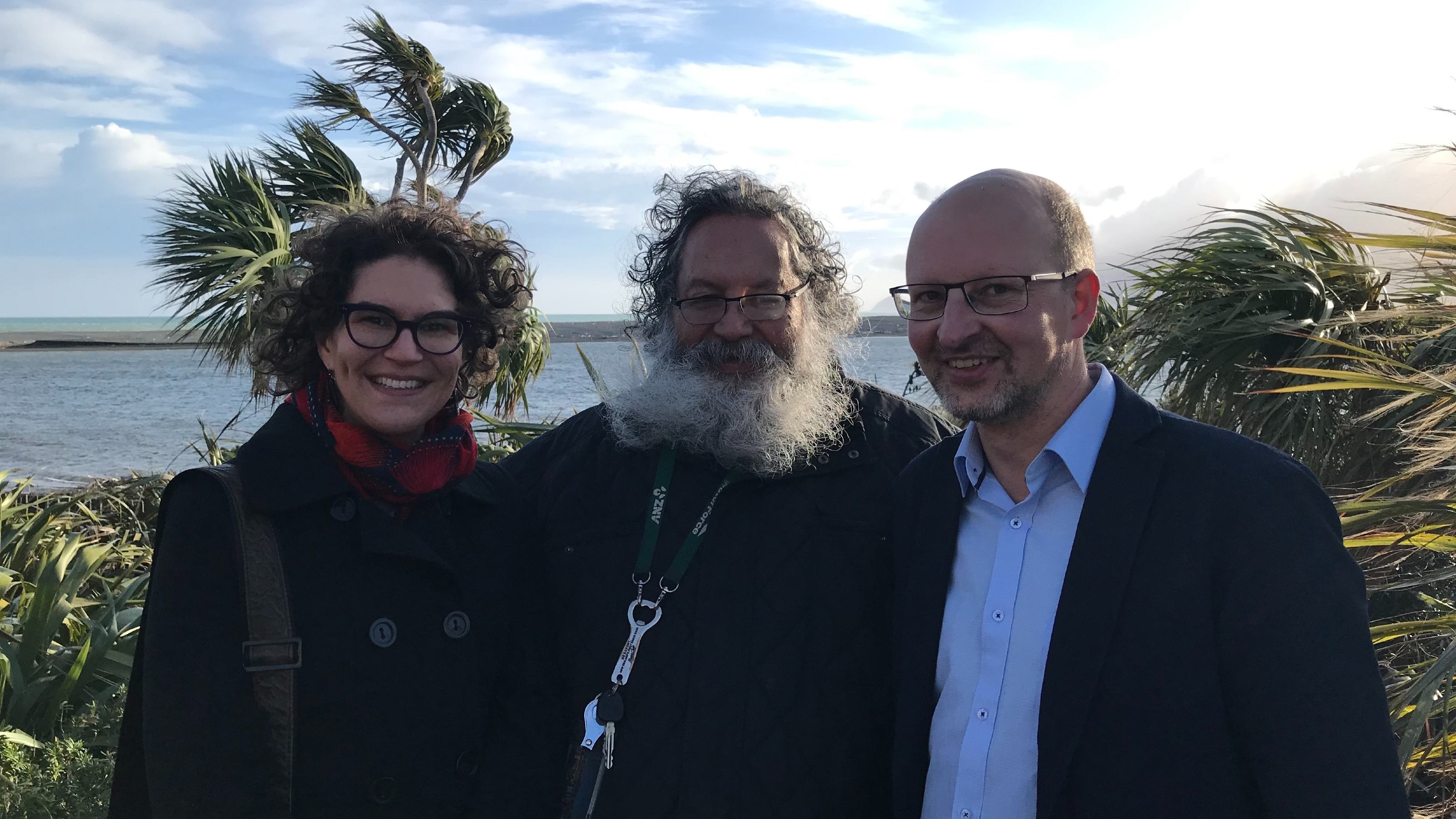 On 21 July 2020 Conservation Minister Hon Eugine Sage and selected guests were invited to join with Ngāti Kahungunu Ki Wairarapa and Rangi Tane to celebrate the official recognition of Lake Wairarapa and surrounding wetlands as a Ramsar wetland of international significance. Dr Julie Deslippe and Assoc. Prof. Stephen Hartley represented CBRE and the Centre's ongoing research into ecological functioning and restoration of the lake and wetlands. For further details see the Wetlands for People and Place and Lakes 380 projects, feature article Wet and Wild, and the Whakapaparanga story below.