SBS sports stars back on track.
Often Licked Never Beaten, the SBS multisport team, give a virtuoso indoor soccer performance in the stifling heat of the Boyds Wilson Arena.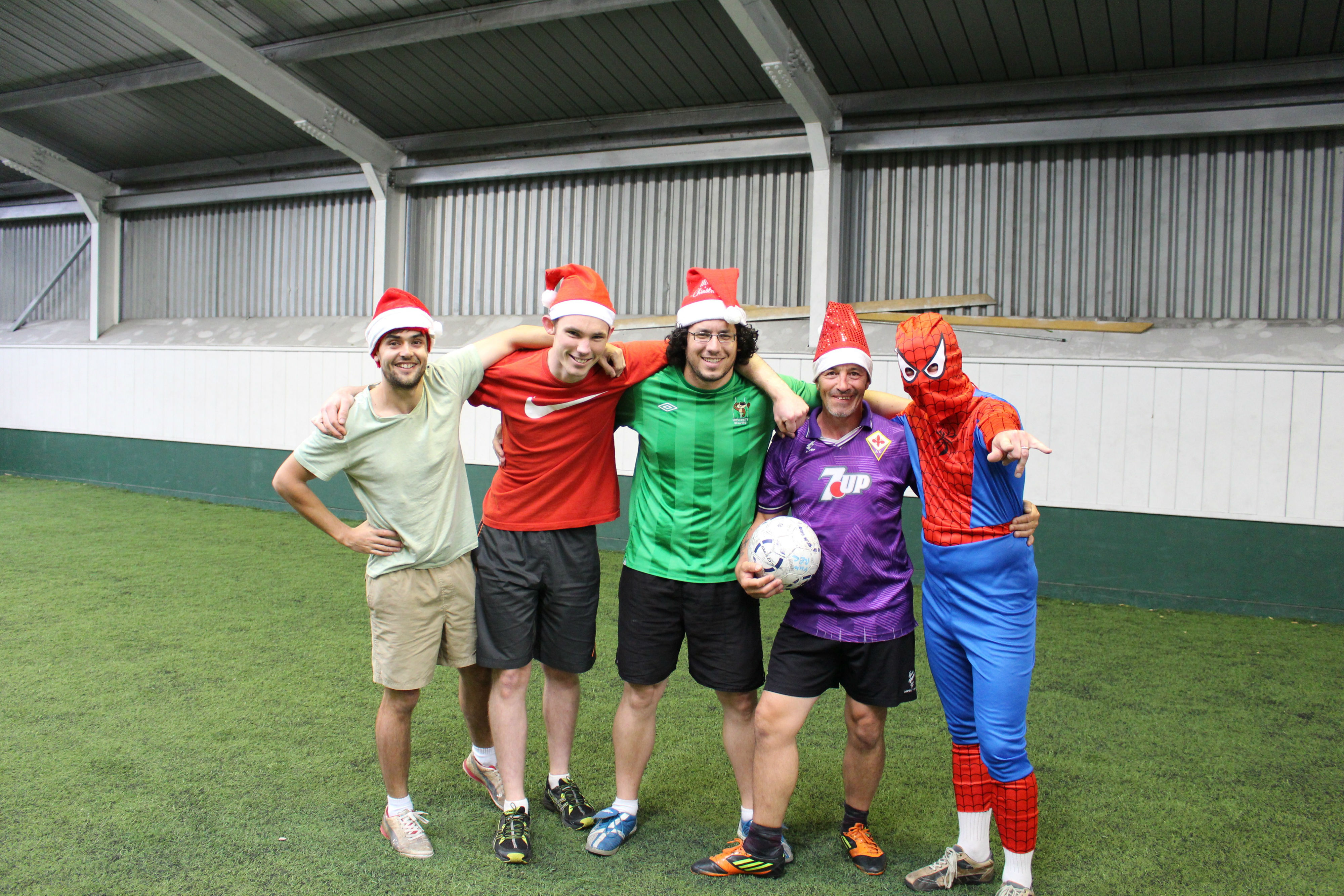 The School of Biological Sciences' representatives in the arduous and highly competitive Super Staff Challenge – run by VUW Rec Centre Supremo Erin Fitzgerald – has finally got its somewhat rickety campaign back on track. The league which has been running for 5 weeks now has only seen a solitary victory for our unsung heroes in the opening game, which was in the ridiculous "sport" of volleyball, this was followed by a further volleyball defeat at the hands of those sporting shysters in Geology. Next came two further losses in netball, leaving SBS in the rather unfamiliar position of sixth.
Yesterday however the team returned to winning ways in the arena if indoor football – their core sport - producing a stunning 5-0 win. All the hard work was done in the first half, most notable of which was PhD student Luke Cooney's stunning shot which left the opposition laying prostrate in awe, and a cheeky little goal from Paul Marsden. The team also picked up an extra two points for arriving bedecked in Xmas attire, especially for the brilliant Spiderman costume sported by Dr Stephen Hartley.