Out on the town—music on the streets of colonial New Zealand
In her inaugural lecture, Professor Samantha Owens explores the music-making around the turn of the 20th century.
From groups of musicians participating in the vibrantly multicultural CubaDupa Festival to Xin Gang Huang busking with his erhu on Lambton Quay, music is heard on Wellington's streets in many different forms and frequently serves as a powerful expression of cultural identity – for performer and listener alike.
In this inaugural lecture, Professor Samantha Owens from the New Zealand School of Music—Te Kōkī steps away from the concert stage to explore the music-making that took place in New Zealand's streets and urban parks around the turn of the 20th century. What types of musicians might have been heard outdoors, and what can they tell us about the cultural and social diversity of Aotearoa's cities during this period?
Read more about Professor Samantha Owens.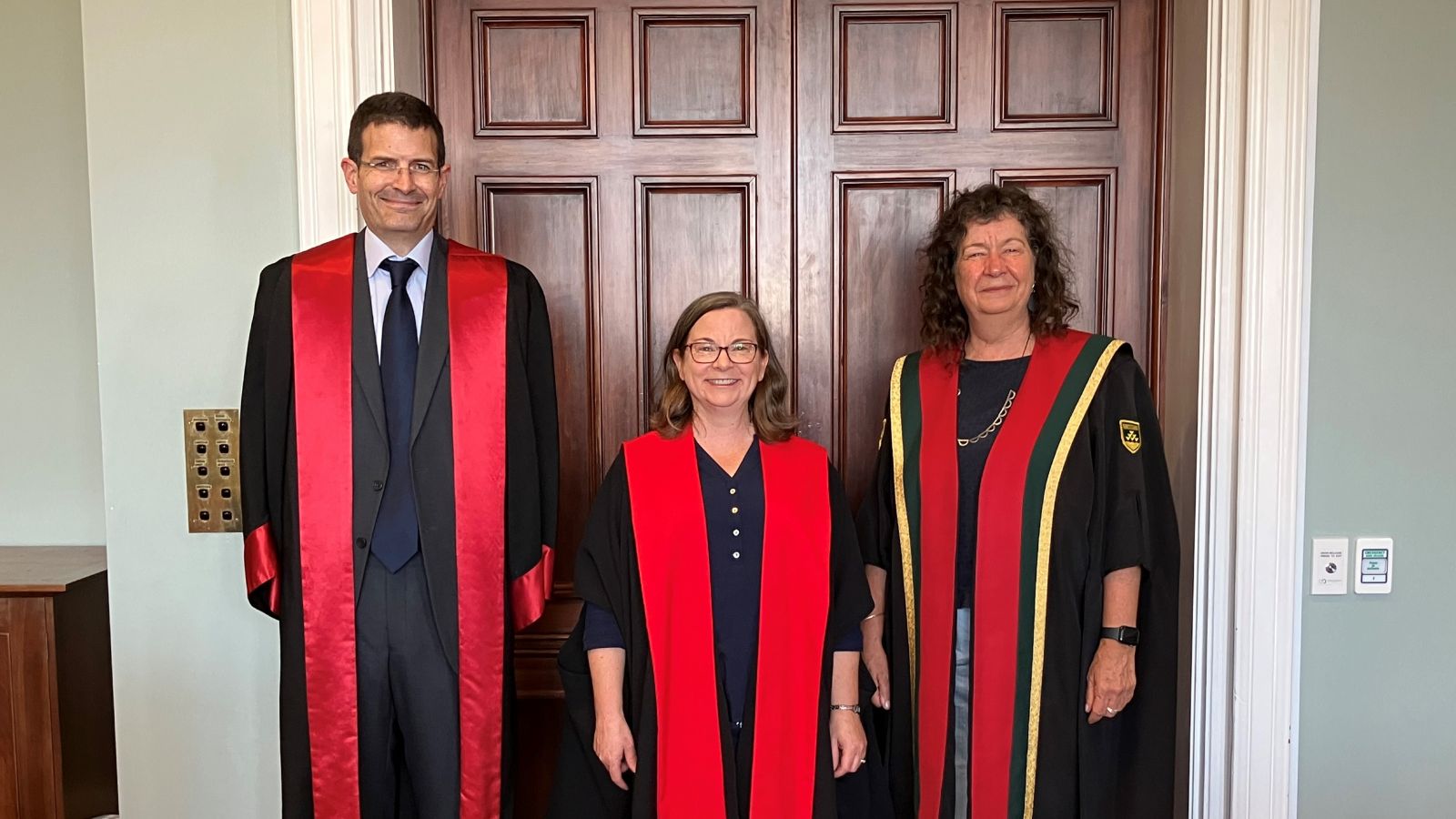 Inaugural lecture (left to right): Dean of Faculty of Humanities and Social Sciences Professor Simon Mackenzie, Professor Samantha Owens, and Provost Professor Wendy Larner.
Our public lecture series gives you the opportunity to engage with the latest thinking on the world's major issues. To stay informed of upcoming public events and lectures at Te Herenga Waka—Victoria University of Wellington, sign up to the public lecture mailing list.