Student support
A full range of support services is available to students at the International Institute of Modern Letters.
Victoria University of Wellington offers a wide ranges of student services and support for students, so if you ever run into a problem, there'll be someone who can help.
The Wellington Faculty of Humanities and Social Sciences website includes a list of resources and links specifically relevant to postgraduate students.
Support for Māori and Pasifika students
The International Institute of Modern Letters (IIML) is committed to fulfilling its obligations under Te Tiriti o Waitangi.
Āwhina
Māori students can come to Āwhina for advice, academic mentoring and a culturally safe place on campus.
Pasifika Student Success
The Pasifika Student Success team fosters Pasifika learning and teaching communities in an environment that is welcoming, safe, and focused on academic excellence, personal growth, and wellbeing.
Māori and Pasifika Student Liaison
The Māori and Pasifika Liaison staff member at the IIML is responsible for ensuring the best interests of students are looked after.
Read more about support for Māori and Pasifika students at the IIML.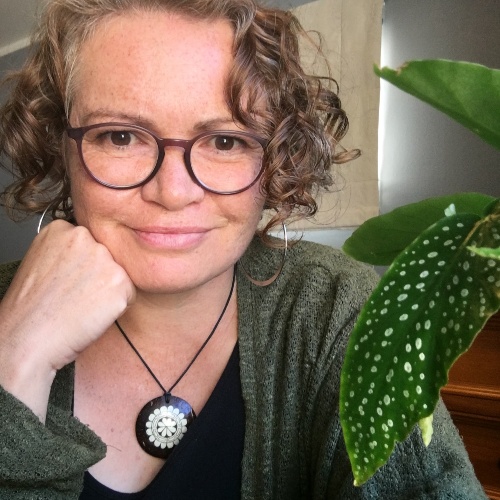 Senior Lecturer
International Institute of Modern Letters

WR16 301, 16 Waiteata Road (Bill Manhire House)
Support for students with disabilities
The International Institute of Modern Letters is committed to ensuring all students have equal opportunities to resources and a successful academic journey while studying at Victoria University of Wellington.
If you are considering applying for one of our courses and there are issues that would make it difficult or impossible for you to attend workshops in person, please contact us as early as possible to discuss this. (See below.)
Te Amaru—Disability Services
Te Amaru—Disability Services is a leading provider of disability advice, expertise and support. We work in partnership with you to provide tailored advice and services.
Disability liaison staff
The Disability Liaison Advocate (DLA) is a member of staff who creates and supports an inclusive environment for students with impairments by providing a link between their programme and Disability Services, thereby ensuring students receive quality and appropriate support and advice.
Our liaison staff are approachable, friendly and committed to the success of students.
Administrator
Institute of Modern Letters

WR16 402, 16 Waiteata Road (Bill Manhire House)
Administrator
Institute of Modern Letters

WR16 402, 16 Waiteata Road (Bill Manhire House)