Writers on Mondays
A series of events highlighting the very latest work of writers active in Wellington and further afield. All in all, a lively and stimulating way to begin the week—and it's free!
Download the programme (342KB pdf)
2023 programme
24 July
Past Lives, Dream Girls, and Small Deaths: Writing Women
Three women writers, three first books, three different genres, a multitude of kaupapa–from the nervous and joyful electricity of Leah Dodd's poetry and Joy Holley's sweet, funny, sharp short stories to Rijula Das's poignant modern noir novel set in Calcutta, these books traverse the worlds of women: love, motherhood, desire, fantastic and feral creatures, politics, survival, sex work, star signs, mermaids and Fleetwood Mac. Join Tina Makereti in a conversation with the writers about womanhood, writing and the powerful urgency of this moment.
31 July
A Kind of Shelter – Whakaruru-taha
Whakaruru-taha is a fresh, exciting anthology featuring poetry, short fiction and creative non-fiction, as well as visual art and kōrero between writers. Editors Witi Ihimaera and Michelle Elvy offer a 'luminous hui,' where creative thinkers talk about the world we live in and the future we're heading towards, exploring decolonisation, indigeneity and climate change. This event is an opportunity to sample from this rich storehouse, hearing from co-editor Witi Ihimaera and contributors Emma Barnes, Janis Freegard, Brannavan Gnanalingam, Whiti Hereaka, Sudha Rao, and Helen Rickerby.
7 August
Other Worlds
Pip Adam's Audition features three giants: Alba, Stanley and Drew, who are squashed into a spaceship hurtling through space, and must talk to keep the spaceship moving. Tīhema Baker's Turncoat is set on a distant future Earth, colonised by aliens, where Daniel –a young, idealistic Human–is determined to make a difference for his people. These works of speculative fiction are exciting, inventive and compassionate in their exploration of systems of power. Dougal McNeill will talk to Pip and Tīhema about these other worlds in fiction, and the mirror they hold up to our world today.
14 August
Lioness
A new novel by Emily Perkins is an event in the literature of Aotearoa. Lioness is Emily's first book in ten years and is set to be one of the most talked about novels of 2023. Join Damien Wilkins as he talks to Emily about Lioness and about a stunning career spanning more than 25 years, beginning with her classic debut Not Her Real Name, taking in her years in London, her time as a television books show presenter and a university teacher, and her more recent work for the theatre.
21 August
Ōrongohau | Best New Zealand Poems 2022
'I tried to think of a visitor to our poetry shore—what could I include to show its terrain?' wrote editor Louise Wallace, introducing some of our poetic landmarks of 2022. Hear Nick Ascroft, Morgan Bach, James Brown, Tim Jones, Anahera Gildea, Michaela Keeble, Frankie McMillan, Khadro Mohamed, and Sarah Scott, and read work from this annual anthology in a warm-up for National Poetry Day. Introduced by Damien Wilkins.
28 August
Home and Away: Noelle McCarthy
Early in 2020, Noelle McCarthy travelled to Ireland where her mammy, Carol, was dying, then back to New Zealand as borders were slamming shut. Written through the years of the pandemic, Grand is about mothers and daughters, running away and going home, Noelle and Carol. It's been a best-seller here, winning the E.H. McCormick Prize at the 2023 Ockham Awards. This June, Noelle flew to Ireland to launch the UK and Irish edition. Kate Duignan talks to 2023 Writer-in-Residence Noelle about the reception of the book on both sides of the world, and what's left to write after a memoir.
4 September
On Second Thoughts: Four Poets Follow Up
After the excitement of seeing your first book published, what next: do you reinvent yourself, or return to the furrow you ploughed and make it deeper? What might help the poet who wants to cast their spells in new forms, or just keep the faith and get the poems written in whatever way they can? Poets Morgan Bach, Hannah Mettner, Bill Nelson, and Claire Orchard talk with Ashleigh Young about the sometimes bumpy road to their latest books, and the detours and new directions they took along the way.
12 September (Tuesday), 6-7.30pm at MEOW
The Next Page 1
Get a sneak preview of the fiction, poetry and creative nonfiction soon to emerge piping hot from the IIML's 2023 MA (Page) workshops as Maddie Ballard, Ella Borrie, Shariff Burke, Gina Butson, Erica Challis, Tom Crick, Caitlin Daugherty-Kelly, Michelle Duff, Maddie Fenn, Jennifer Lane, Jack Larsen, Poppy Saker-Norrish, Diane Trayling, Kate Twomey, and Bruno Willis read from work in progress.
13 September (Wednesday), 6-7.30pm at MEOW
The Next Page 2
This week MA (Page) writers Lou Annabell, Jess Clifford, Zac Hing, Tara Leckie, Mardi O'Connor, Amber O'Sullivan, Gráinne Patterson, Hannah Patterson, Greg Reilly, Hattie Salmon, Anna Scaife, Tōrea Scott-Fyfe, Joe Trinidad, Stephen Woods, and Sherry Xu offer another tasting menu of new work.
18 September
Tauhou and The Artist: New Approaches to Form
Tauhou by Kōtuku Titihuia Nuttall (Te Ātiawa, Ngāti Tūwharetoa, W̱SÁNEĆ) is a hybrid novel that explores Indigenous families, womanhood, and alternate post-colonial realities. Each chapter is a fable, an autobiographical memory, a poem. Ruby Solly's (Kāi Tahu, Waitaha, Kāti Māmoe) The Artist is a verse novel set in a Southern land, where the veil of time and space has worn thin, where legends become reality, and history becomes the present. Multimedia storyteller Kahu Kutia (Ngāi Tūhoe) will join these writers to discuss their new approaches to form, and the reimagining and re-indigenising of history, place and time they bring about in their writing.
25 September
Short Sharp Script 1 at CIRCA
Actors perform dynamic new work by MA scriptwriting students from the IIML. This week scripts by Jane Ballentyne, Tenzin Casey-Waters, Dominique Chapla, Francesca Sewell, and Tom Kelly are introduced by Ken Duncum.
2 October
Short Sharp Script 2 at CIRCA
More exciting work in progress from the second group of IIML scriptwriters at Circa Theatre. This week the spotlight falls on work from Geraldine Brophy, Lily Fitzgerald, Louise Proudfoot, Martain Ravn, and Jennifer Wilton. Introduced by Ken Duncum.
Events run from 12.15 to 1.15 pm on Mondays at Rongomaraeroa, Te Marae, Level 4, Te Papa, except for:
Short Sharp Script 1 & 2: 12.15-1.15pm at Circa Theatre
The Next Page 1 & 2: Tuesday 12 & Wednesday 13 September, 6-7.30pm at Meow (9 Edward Street)
Admission is free. All Welcome
Please note that no food may be taken onto Rongomaraeroa
Writers on Mondays is presented with The Museum of New Zealand Te Papa Tongarewa, Circa Theatre, and Phantom Billstickers National Poetry Day. Supported by the Letteri Family.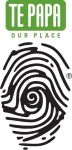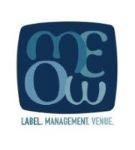 Previous programmes