International guest writers 2017
Guest writer profiles 2017
Introduction
Each year the International Institute of Modern Letters invites leading international writers across a range of genres to teach masterclasses for current students of the MA in Creative Writing, and appear in public events in Wellington. A sample of previous international guests includes Guillermo Arriaga, Stephen Burt, Santo Cilauro, Teju Cole, Richard Ford, Jonathan Galassi, Janice Galloway, Vona Groarke, Lee Gutkind, Jen Hadfield, Joy Harjo, Michael Hofmann, Michael Hulse, Michelle de Kretser, Ben Lewin, Kei Miller, Andrew Motion, Andrew O'Hagan, Mal Peet, Ron Rash, Mary Ruefle, Michael Schmidt, Robert Shearman, Karen Solie, and Scarlett Thomas.
Our first guest for 2017 was the London-based novelist and playwright Stella Duffy. The Italian novelist Viola di Grado visited in late May (with thanks to Victoria's NZ Centre for Literary Translation), and in July we had masterclasses with the Australian novelist Charlotte Wood and the North American poet and essayist Marianne Boruch.
Read about guest writers from previous years at the links below.
Stella Duffy (May 2017)
London-based author Stella Duffy stopped in at the IIML on 8 May for a half-day Masterclass with MA students from the Script, Fiction and Poetry and Creative Non-Fiction workshops.
Stella, an acclaimed playwright and novelist who was raised in Tokoroa and is an alumna of Victoria University, had students up on their feet with improvisation for writers, exercises in 'exploding the moment', finding imagery, and tapping into different stages of the imaginative process using physical postures.
In a trouble-shooting session she invited students to share specific questions about their own projects, and offered advice on point of view, choice of form, character, redrafting and story structure. She gave frank, encouraging and pragmatic insights about the writing life, and left the group with a range of ideas to further explore over the coming months.
Stella Duffy is a writer and theatre-maker. Born in London, she spent her childhood in New Zealand. She has written 14 books: nine literary novels and five crime novels in the Saz Martin series. Her most recent novel is London Lies Beneath (2015). She has worked in theatre for 35 years as an actor, comedian, director, playwright, improvisor, devisor and workshop leader. She has performed in Improbable Theatre's highly acclaimed Lifegame throughout Britain, off-Broadway and in New York and Australia. She has also recorded several players and a sitcome for BBC Radio 4. Stella is co-director, with Sarah-Jane Rawlings, of the Fun Palaces campaign for wider participation in all forms of arts and culture.
Read more:
British Council Literature listing
Fun Palaces: how did it begin? by Stella Duffy
Stella Duffy in her own words, Guardian 17 May 2017
Viola di Grado (May 2017)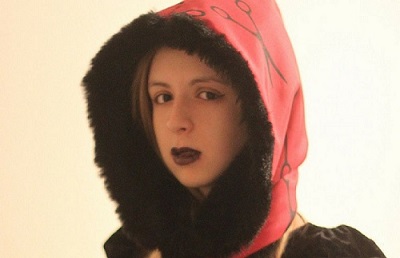 We were delighted to welcome Italian author Viola Di Grado to speak with the MA cohort. Viola's visit to the MA was generously enabled by Marco Sonzogni and all at VUW's New Zealand Centre for Literary Translation.
Viola's novels 70% Acrylic 30% Wool and Hollow Heart, published in English by Europa, have established her as one of Italy's most acclaimed new voices. She gave a reading and spoke with the students about her resistance to a distinction between poetry and prose, the importance of libraries to her research, and how she goes about finding and sustaining the right voice for each novel. The conversation was a welcome opportunity to hear about a writing practice steeped in literary tradition but very much on the move, and alive to the power of dreams and ritual.
Read more:
Viola di Grado interviewed: Three Monkeys Online

Hollow Heart extract on The White Review
Charlotte Wood (July 2017)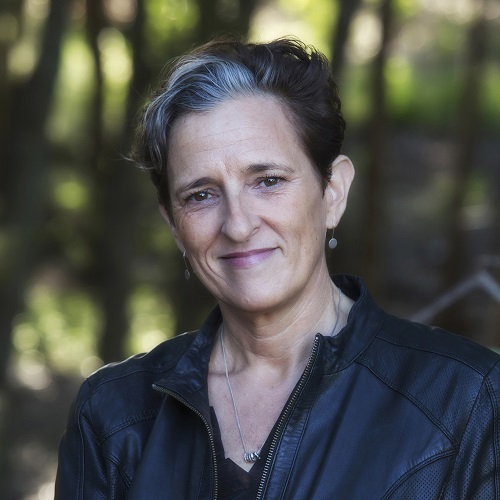 The Australian newspaper has described Charlotte Wood as 'one of our most original and provocative writers.' She is the author of five novels and two books of non-fiction. Her latest novel, The Natural Way of Things, won the 2016 Stella Prize, the 2016 Indie Book of the Year and Novel of the Year, and was joint winner of the Prime Minister's Literary Award for Fiction.
In 2016 Charlotte was named the Charles Perkins Centre's inaugural Writer in Residence at the University of Sydney.
Charlotte visited the IIML on 21 July for a full-day masterclass with MA in Creative Writing students. A morning of illuminating, frank and often very funny Q&A about the writing life was followed by an afternoon session exploring ways to build tension, pressure and urgency in a narrative. Charlotte was generous, inspiring and supremely practical on matters of craft and approach; offering plenty of specifics and drawing on the ideas of her contemporaries as well as her own experience. The enlivening possibilities of contradiction in character, how constraint can open up a story, and the importance of writing 'from the gut' were just a few of the subjects up for exploration. She also tackled a wide range of questions from students about their own works-in-progress
Charlotte was battling a sore throat and unfortunately had completely lost her voice by the end of the day, leading to the cancellation of her much-anticipated Writers on Mondays public appearance, in conversation with Emily Perkins, which had been scheduled for 24 July. However, 2017 MA student Antonia Bale's interview with Charlotte, following the masterclass, has been posted on our Modern Letters blog.
Read more:
The Natural Way of Things reviewed by Sandra Newman (The Guardian, 22 June 2016)
Charlotte Wood interviewed by Kim Hill (Radio New Zealand, 19 August 2017)
Charlotte Wood interviewed by Antonia Bale (Modern Letters blog, posted 3 August 2017)
Marianne Boruch (July 2017)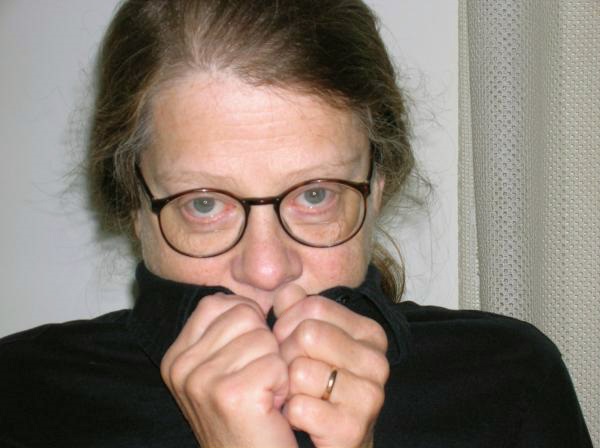 The American poet Marianne Boruch has written numerous poetry collections : most recently Eventually One Dreams the Real Thing (2016); Cadaver, Speak (2014); and The Book of Hours (2011), which won the Kingsley Tufts Poetry Award. She has written a memoir, The Glimpse Traveller (2011) and several books of prose on poetry.
Poet and Oberlin College Press editor David Young observes, 'Her poems are contained, steady, and exceptionally precise. They build toward blazing insights with the utmost honesty and care.'
Boruch herself notes that 'Both poetry and the essay come from the same impulse—to think about something and at the same time, see it closely, carefully, and enact it.'
A recent poetry collection Cadaver, Speak, sees her in the dissection room considering the ravages and resilience of the body, and in her new essay collection The Little Death of Self, Boruch's restless curiosity ranges across science, music, medicine and art, asking questions such as 'Why does the self grow smaller as the poem grows enormous?'
On 28 July Marianne gave a day-long masterclass to the MA workshop, in which she talked about about and read from her own work, and also generously critiqued poems by a number of students. MA workshop member Rebecca Reader compiled a set of thoughts on making poems, and a checklist of questions to ask during revision, from notes taken during the masterclass. With Marianne's permission, we are delighted to make these notes available on our Moderm Letters blog (see 'Read more').
She was also our guest at a public Writers on Mondays session, in conversation with Chris Price, at Te Papa on 31 July.
Read more:
Poetry Foundation writer profile
A poetry checklist: notes from a poetry masterclass by Marianne Boruch compiled by Rebecca Reader (Modern Letters blog, posted 24 August 2017)