How and when to apply
There are three application deadlines for the PhD in Creative Writing each year. Find out what is required to apply to study at the University's IIML.
Application deadlines
Te Herenga Waka—Victoria University of Wellington has three PhD application rounds each year. The application deadlines are 1 March, 1 July and 1 November.
PhD applicants to the Creative Writing programme at the University's International Institute of Modern Letters (IIML) can apply in any round. You will be normally be notified of the outcome by the middle of the following month.
Scriptwriters please note: due to current supervision commitments, our capacity for new students is limited. We apologise for this and encourage you to contact Damien Wilkins to discuss the best timing for an application.
How to apply
Apply online
All applications for PhD admission to the University and for Wellington Doctoral Scholarships should be lodged through the University's online PhD application process. The University's Faculty of Graduate Research (WFGR) has a step-by-step guide to applying on their website, as well as a link to the online application.
If you cannot apply online, contact WFGR directly for advice.
Before you apply
Prospective applicants should first read our PhD in Creative Writing page, which gives more information about our programme, including prerequisites for applicants, and offers answers to common questions. (Please see note above about scriptwriting applications.)
The next step is to email Damien Wilkins, IIML Director and coordinator of our PhD programme, to signal your interest. This first approach should briefly set out your research interests and creative/critical background.
If there are issues that would make it difficult for you to attend six-weekly workshops and supervision meetings in person, please let Damien know, so he can discuss the options with you.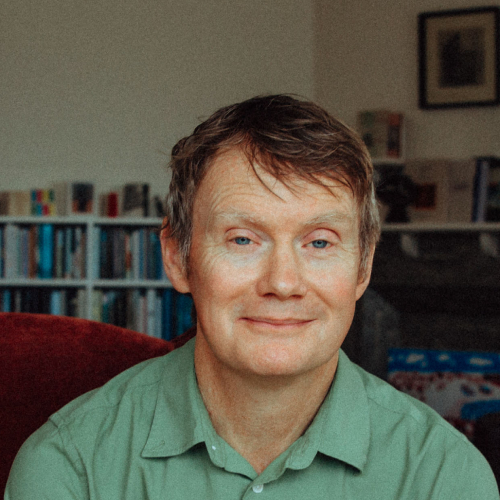 Director
Institute of Modern Letters

WR16 302, 16 Waiteata Road (Bill Manhire House)
Finally, read the Application requirements below and make sure you have prepared all of the support material we need.
Application requirements
There are two sections of the application where Creative Writing applicants need to provide specific or additional material:
Research Interest
This section asks four general questions about your proposed research. However, our selection panel needs specific information so they can properly assess your application. In answering these questions, make sure you include:
A full description of the creative project you propose to work on for your PhD.
A full description of the research you propose to carry out for the critical component of your dissertation. This should include an account of the methods you will use and a list of key texts and authors that your research will deal with.
A separate discussion of the ways in which these two components will relate to one another. You should also indicate what will be original about your dissertation. In what ways will it be a contribution to knowledge? Clearly your creative component will be original, but what will be the original elements in the critical component of your PhD research?
A consideration of any ethical issues likely to arise in your research e.g., if interviews with living subjects are involved.
You may find it helpful to include these points as sub-headings under Questions 1. and 3, and 4, if relevant. There should be more than adequate space to address these questions within each online box.
CV and academic writing
In general we prefer to see an academic writing sample from our PhD applicants. If you have concerns about this requirement, please discuss them with Damien Wilkins. (Note that you will not be able to progress the form without attaching something here. If it's agreed that you do not need to supply this, we recommend uploading a Word document that states: 'Requirement waived by the IIML'.)
Creative work: please upload a 10–20 page creative writing sample here. This does not have to relate to your PhD proposal, but it should demonstrate your ability in the genre you wish to work in. Note: while the form states creative work is optional, this sample is essential to a creative writing application.
Selection into the programme
Applicants in any round will be advised of the outcome by the middle of the following month. Those accepted into the programme, should normally take up the place within six months (for domestic candidates) or nine months (for international candidates). However, the start date is flexible and may be discussed with the Programme Director.
Acceptance to a PhD programme does not guarantee the offer of a Wellington Doctoral Scholarship.