International guest writers 2013
Guest writer profiles 2013
Introduction
Each year the International Institute of Modern Letters invites leading international writers across a range of genres to teach masterclasses for current students of the MA in Creative Writing, and appear in public events in Wellington. Recent international guests have included Andrew Bovell, Brian Castro, Santo Cilauro, Teju Cole, Robert Dessaix, Mark Doty, Aminatta Forna, Richard Ford, Chris Gavaler, Lavinia Greenlaw, Lee Gutkind, Joy Harjo, Michael Hofman, Michael Hulse, Uwe Kolbe, August Kleinzahler, Hari Kunzru, Ben Lewin, David Malouf, Glyn Maxwell, Andrew Motion, Brigitte Oleschinski, Michael Palmer, Richard Powers, Ron Rash, Christopher Reid, Nicholas Roe, Ulrike Almut Sandig, Robert Shearman, Terese Svoboda, Christopher Vogler, Linda Vorhees, Eliot Weinberger and Lesley Wheeler.
In 2013 we were visited by Mal Peet, Karen Solie, Mary Ruefle, Scarlett Thomas, Janice Galloway, and Guillermo Arriaga.
Mal Peet (March - July 2013)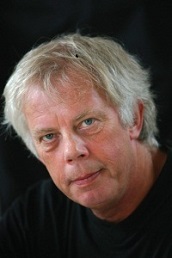 Mal Peet (1947-2015) was an internationally celebrated UK author who taught in New Zealand for the first time in 2013 at our invitation.
Mal won the prestigious Carnegie Medal and the Guardian Prize for Children's Fiction, and his work has been translated into many languages. His young adult novels include Keeper (2003), Tamar (2005), The Penalty (2006), Exposure (2008) and Life: an Exploded Diagram (2011). His first book for adults The Murdstone Trilogy (David Fickling Books) was published in 2014 to critical acclaim.
With his wife, Elspeth Graham, Mal also wrote picture books for younger readers. Their Cloud Tea Monkeys (2010, illustrated by Juan Wijngaard) was shortlisted for the Kate Greenaway Medal in the UK and won an Aesop Award in the USA.
In the first half of 2013, Mal convened our CREW 352 Creative Writing Workshop: Writing for Young Adults. Successful applicants for this extremely popular workshop included local authors of the calibre of Eirlys Hunter and Mandy Hager.
Mal was accompanied on his visit by his partner and collaborator, the writer Elspeth Graham. On 15 April they launched their latest picture book Mysterious Traveller (the sequel to Cloud Tea Monkeys) at the Children's Bookshop, and they were interviewed by Kim Hill on Radio National the following month.
Throughout his stay in New Zealand Mal was in demand for school visits; including as far afield as KeriKeri High School. In May, he held a writing seminar at the Children's Bookshop in May and, on June 14, was in conversation with Kate De Goldi at a packed lunchtime session at Wellington's Unity Books. The audience got a preview of The Murdstone Trilogy, in which a writer of sensitive, but not particularly lucrative, coming-of-age novels is railroaded by his publisher into attempting a fantasy blockbuster.
In mid-June, Mal and his CREW 352 workshop group convened a free one-day masterclass at Wellington Central Library for 15-18 year old aspiring authors. Mal pitched this as a workshop on the finer points of theft. 'Most of us learn to write by stealing from other writers. This event is an invitation to aspiring writers to do some serious shoplifting.'
Thirty five students from as far away as Napier spent a day working closely with Mal and the members of CREW 352.
'We were impressed to discover that these teens had come from as far as Wanganui and Hastings, Palmerston North and Upper Hutt…We worked in pairs with small groups of six - seven students. We did a lot of brainstorming, and talked about lots of aspects of story and craft. We got them talking about their own experiences and asking questions, so they took over leading the discussion…. Mal was generous with his time, forthright, considerate and completely engaging…I think the students got a lot out of it; they weren't pandered to, but taken seriously, and they walked away buzzing with ideas.' (CREW 352 member Abby Letteri)
'The groups we worked with produced some highly imaginative (if occasionally macabre!) story ideas...Mal spoke and answered questions: he had the group's full and rapt attention, and the session prompted perceptive questions'. (CREW 352 member Sabrina Malcolm)
Mal died in 2015. He is greatly missed. Read our tribute.
Read more:
British Council Literature listing
Karen Solie (March 2013)
Canadian poet Karen Solie came to us fresh from appearances at the Cork Poetry Festival and Adelaide Writers' Week. She was born in Moose Jaw, Saskatchewan, and wanted a career as a veterinarian before falling for poetry. In 2001 her first collection, Short Haul Engine was awarded the Dorothy Livesay Poetry Prize and nominated for three other prizes. In 2005 she published her second collection, Modern and Normal, and her 2009 collection Pigeon won three prizes, including the prestigious Griffin Poetry Prize. She represented Canada at Simon Armitage's Poetry Parnassus in London last year.
Karen Solie's poems think hard about how we inhabit our urban and rural landscapes in the 21st century, and they're equally alert to the fragile nature of love and reason. Whether looking sideways at agribusiness and fracking or interrogating the ways in which we interpret or deceive ourselves, it's the 'affliction of desire – and the corrosive effects of human desire both upon ourselves and the world we inhabit – that Solie most often meditates upon in poems as humorous, often, as they are sobering.' (Judges' citation, Griffin Prize).
Karen was our Writers on Mondays guest, in conversation with Chris Price, on 11 March at City Gallery. In a visit to the MA workshop she talked about her current interest in the intersections of writing with painting, with references to the work of Ben Lerner, John Ashbery and Mark Rothko.
Karen Solie's visit was made possible with the generous support of the Canada Council for the Arts.
Read Karen Solie's work on the Poetry International website:
'All that is certain is night lasts longer than the day'
Mary Ruefle (April 2013)
Mary Ruefle has published ten books of poetry including a Selected Poems, as well as a book of witty 'prose' (The Most of It), and a comic book, Go Home and Go to Bed; she is also an erasure artist, whose treatments of nineteenth-century texts have been exhibited in museums and galleries, and published in A Little White Shadow. Most recently, her wise and effervescent collection of essays on poetry and life, Madness, Rack, and Honey, earned her a well-deserved shortlisting for this year's National Book Critics' Circle Awards. The New York Times reviewer declared Madness, Rack, and Honey 'one of the wisest books I've read in years…it would be a shame to think that only poets will read it.'
Mary Ruefle has been the recipient of numerous honours, including the William Carlos Williams award, an Award in Literature from the American Academy of Arts and Letters, and a Guggenheim fellowship. She currently lives in Vermont, teaches in the MFA in Writing program at Vermont College of Fine Arts and is a visiting professor at the Iowa Writers' Workshop.
'Ruefle is clearly one of the best American poets writing, and her body of work is remarkable for its spiritual force, intelligence, stylistic virtuosity, and adventurousness.' — Tony Hoagland
Mary was our guest for an extraordinary standing-room-only reading and conversation with Bill Manhire on 15 April at City Gallery. She also conducted a day-long masterclass with our MA workshop, for which she set the following exercise: 'Write a poem that doesn't make any sense, using the skills, ideas, and notions you have about what makes a good poem. (No nonsense words, please!)'
Read more:
Selected Poems(Wave Books, 2010)
The Most of It (Wave Books, 2008)
Madness, Rack and Honey: Collected Lectures - (Wave Books - New York Times review)
Scarlett Thomas (May 2013)
Scarlett Thomas is the author of several novels including Bright Young Things, The End of Mr. Y (longlisted for the Orange Prize), PopCo and Our Tragic Universe. Her fiction is highly acclaimed for its intellectual exuberance, and her books have been translated into more than 20 languages.
She teaches Creative Writing at the University of Kent and has written a guide to creative writing, Monkeys With Typewriters. She says 'the process of fictionalisation… is an almost unfathomable, but always exciting, conversation between the real and the unreal… fiction must somehow take its bearings from the real, and in the end have a bearing on it.'
Scarlett Thomas was a guest at this year's Sydney and Auckland writers' festivals. She visited Wellington to conduct a masterclass with our MA cohort on Wednesday 8 May, following a public appearance at Unity Books the previous day. During her well-timed, stimulating masterclass at the IIML, Scarlett read from her work in progress and discussed T.S. Eliot's principle of the objective correlative. The conversation ranged from Katherine Mansfield's use of light to Stanislavski's approach to building a character. The class looked closely at Chekhov's story 'Lady with the Little Dog', and Scarlett took the students through an exercise that made the most of the Modern Letters workshop room view.
Read more:
Janice Galloway (August 2013)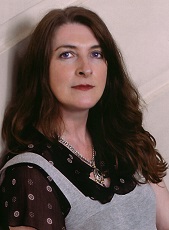 Scottish writer Janice Galloway visited the IIML and Wellington in August to give a public reading as a featured guest in our Writers on Mondays series, and to lead a masterclass with our MA cohort (21 August). Galloway's visit was in partnership with the Melbourne Writers' Festival. Her first novel, The Trick is to Keep Breathing, is regarded as a contemporary Scottish classic, and her writing continues to be widely celebrated. Galloway works across many forms, including short stories (now collected in one edition from Vintage), novels, prose poetry, collaborations with visual artists, and opera libretti. Most recently her 'anti-memoirs' This is Not About Me and All Made Up have won critical acclaim including Scottish Book of the Year. Her writing is valued for its 'lethal accuracy', lyricism and compassion.
Galloway has held several international residencies, including in prisons, at the British Library, in Belgium as part of Het beschrijf writer scheme and at Hotel Chevillon in France courtesy of the Robert Louis Stevenson Award. She has taught courses for the Faber Academy.
Interviewed by the Scottish Review of Books (vol 5, Issue 2, 2009), she says of writing,
'You only have your own voice, after all, your own true voice, that is. One does not have a choice over that... Frogs need to sing like frogs, not nightingales. That's their talent. Their openhearted gift.'
Janice gave a barnstorming session at Writers on Mondays on 19 August, reading brilliantly from her memoir and making an impassioned speech for the democratisation of art. She talked about the refinement of story and the impossibility of separating fiction from non-fiction.
At the IIML, Janice spent a morning taking the MA Page cohort further into her working practice, under the theme 'fiction is the lie that tells the truth.' She talked about 'thinking long' when writing a novel, and the novel as a form that brings several ideas together: 'writing a novel is not writing life; it's constructing a philosophy.' She approaches her remarkable stream of consciousness style almost as a form of acting, working to get under her characters' skin and feeling what they will be feeling as she is at the keyboard.
The afternoon took the form of a workshop focusing on mood, beginning with music and studying the opening pages from classics such as Therese Raquin, Madame Bovary, Metamorphosis and The Prime of Miss Jean Brodie. The students worked on close readings, looking at what kinds of moods, information and reader expectations were being established through both the language and subtext. Janice then took the class through an exercise creating a sense of place working with memory, attention to detail and atmosphere. She urged the students not to edit their characters for 'acceptability' but to look for the layers of presentation, social mask and self.
Read more:

Guillermo Arriaga (August 2013)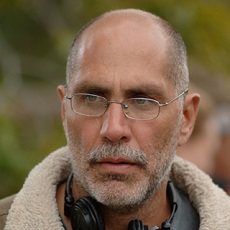 'Guillermo has quite literally changed the way motion pictures are made.' Walter Parkes, Producer (The Burning Plain, Minority Report, Gladiator)
Guillermo Arriaga is a world-renowned Mexican author, screenwriter, director and producer. He has written three novels: The Guillotine Squad (1991), A Sweet Scent Of Death (1994) and The Night Buffalo (1999) along with one book of short stories: 201 Return. His work as a screenwriter has been described as among the most revolutionary and interesting in world cinema.
His debut feature film Amores Perros (2000), was nominated for the Academy Award for Best Foreign Feature Film in 2001. It went on to win the BAFTA Award for Best Feature Film (not in the English Language), along with a host of other Best Screenplay and Best Direction awards at film festivals around the world. His subsequent screenplays include 21 Grams (2004 - nominated for a BAFTA Best Screenplay award); The Three Burials of Melquiades Estrada (2005 - winner, Best Screenplay Award at the Cannes Film Festival); Babel (2006 - Academy Award nominee for Best Screenplay and Best Picture); and The Burning Plain (2007), his directorial debut, which was nominated for the Golden Lion (Best Screenplay) when it premiered at the Venice Film Festival. He has also written and directed two short films; The Well (2010), and The God's Blood (2013).
He was a guest speaker and gave a keynote address at the 2013 Big Screen Symposium in Auckland on 10 and 11 August, which was attended by the IIML's entire MA scriptwriting cohort. He then held a masterclass with our MA students at the IIML during which he talked about past and current writing projects, the significance of hunting in his work and in his life, working relationships (particularly with directors) and the importance for writers to 'not concede, but conciliate'. Guillermo then left for Hawkes Bay to hunt Sika deer with a bow, leaving the MA scriptwriters with much to think about.
Read more: