Monica Macansantos
Monica wrote a novel about the nature of complicity in Marcos-era Philippines, and a critical study of the Martial Law Novel.
PhD awarded 2018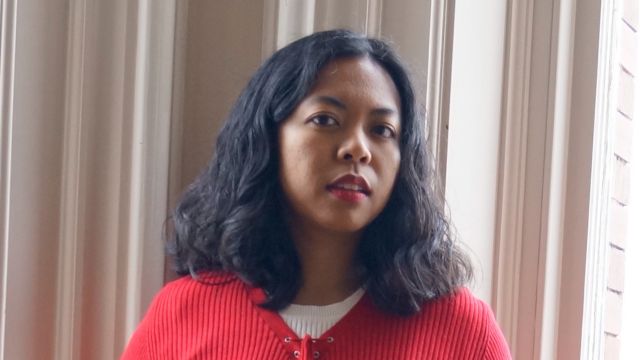 Monica Macansantos was born and raised in the Philippines, and was a James A. Michener Fellow for Writing at the University of Texas at Austin, where she earned her MFA in Fiction and Poetry in 2013. Her work has appeared or is forthcoming in Colorado Review, The Hopkins Review, Bennington Review, Literary Hub, Electric Literature, and The Pantograph Punch, among other places. Her debut collection of stories, Love and Other Rituals, was published in 2022 by the University of Melbourne's Grattan Street Press, and her work has been supported with fellowships from Hedgebrook, the Kimmel Harding Nelson Center for the Arts, the I-Park Foundation, Storyknife Writers Retreat, and the Honor Society of Phi Kappa Phi. Her nonfiction has also been twice recognised as Notable in the Best American Essays 2016 & 2022.
Monica writes: 'My novel, tentatively titled People We Trust, examines the lives of three young people who come of age during the early years of the Marcos dictatorship.
'In my accompanying critical study, I discussed novels about the Marcos dictatorship in the Philippines, paying particular attention to Ninotchka Rosca's State of War and Gina Apostol's Gun Dealers Daughter. I refer to fiction written about the Marcos dictatorship as "Martial Law Fiction", a term coined by Gerald T. Burns in his 1994 essay, "Philippine Martial Law Fiction: Phases in the Early Evolution of the Genre", to describe what he calls a genre of historical fiction written specifically about the Marcos years. For purposes of clarity, it is worth mentioning that "Martial Law" is a term used by journalists and scholars alike in the Philippines to refer to the Marcos years.'
Read more