Emerging Pasifika Writer in Residence
About the residency
The Emerging Pasifika Writer's Residency was established in 2019 by Te Herenga Waka—Victoria University of Wellington, with the support of Creative New Zealand. It is open to writers at an early stage of their careers, with a growing body of work in any genre. It includes a writing room, mentorship, and a stipend of $15,000.
The Residency is unique in offering the chance to work within an established community of writers at the University's International Institute of Modern Letters (IIML), with a mentor from the Pasifika arts community.
During the application period, applications are invited from Pasifika writers in all areas of literary activity, including drama, fiction and poetry (page and performance), devised performance, creative non-fiction and graphic novels.
Applicants should be writers at an early stage of their career, with a growing body of work, and must be either New Zealand citizens or hold permanent residency. There is no restriction on the occupation of applicants, but they should not be full-time employees of Creative New Zealand or the University, nor have been employed on a full-time basis by the University in the twelve months prior to the closing date.
The 2022 Resident will be Tamara Tulitua.
The 2023 Residency will be held in the second half of 2023. A full role description and application will be available on the Current Vacancies page of the University's website (and linked from this page) early next year, when applications open for the position. Enquiries can be directed at any time to modernletters@vuw.ac.nz.
We also offer the three-month Emerging Māori Writer's Residency, and the full-year Victoria University of Wellington/Creative New Zealand Writer in Residence on an annual basis.
2022 Emerging Pasifika Writer in Residence—Tamara Tulitua
Tamara, a Wellington-based writer of Samoan descent, traces her lineage through the villages of Lefaga, (Safa'ato'a, Gagāifo, and Matāutu) on her mother's side, and on her father's side through Sapapāli'i, Vailima, and Tanugamanono. Tamara's work has appeared in literary journals and other online publications including Turbine | Kapohau and the Dominion Post. Her writing considers identity and belonging, 'upending the questions "Are you a real Samoan?" and "Can you speak Samoan?" by exploring the myriad identities and dialects we embody and express.'
Held in the second half of 2022, the residency will provide Tamara with a stipend of $15,000 over three months and access to a mentor. She intends to work on a collection that mixes prose and poetry as it explores the experiences of tama'ita'i Samoa (Samoan women) in diasporic settings around the world.
2021 Emerging Pasifika Writer in Residence—Simone Kaho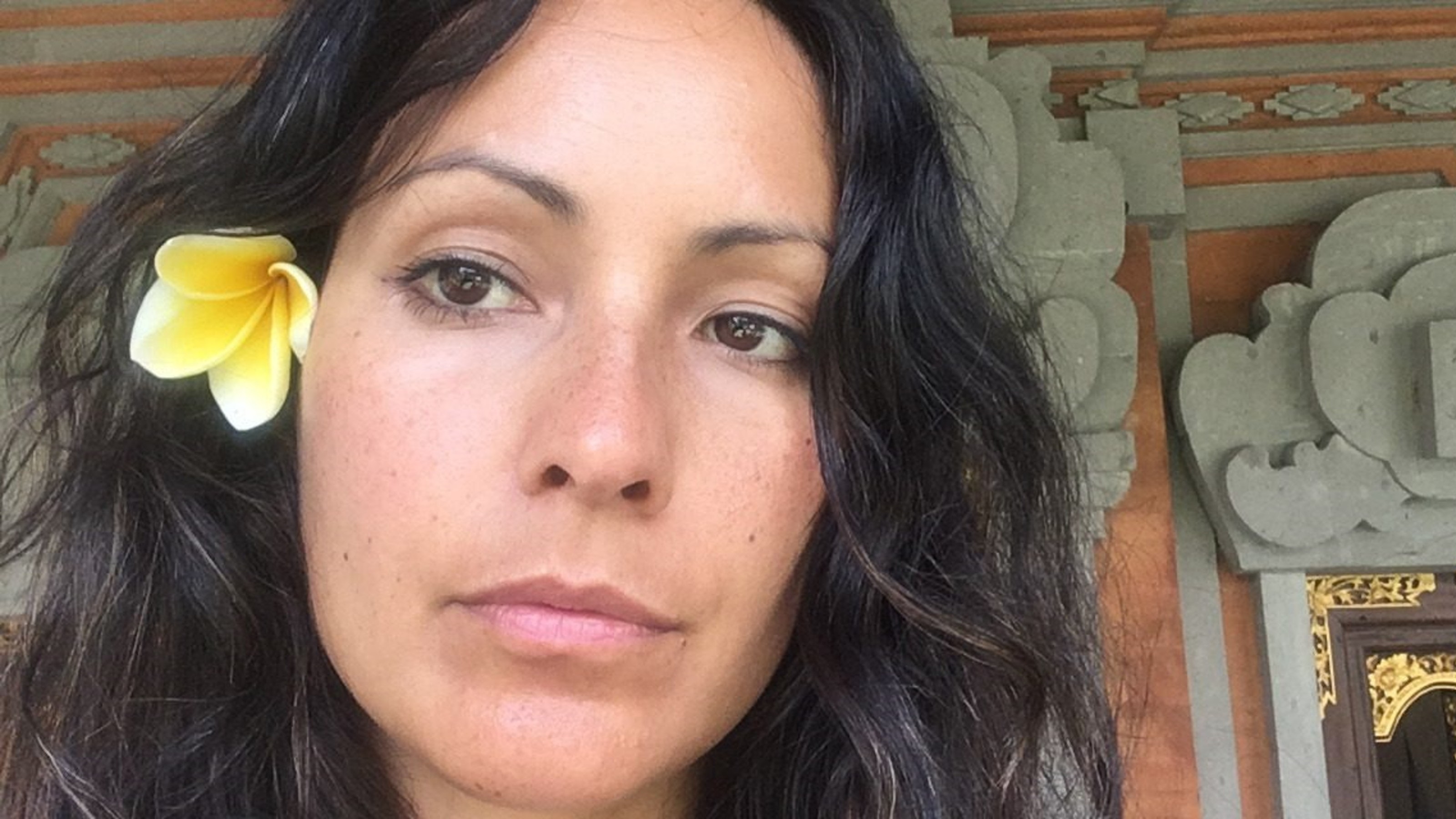 Born in Tāmaki Makaurau Auckland, Simone is well known as a performance poet and creative non-fiction writer. Her 2016 poetry collection Lucky Punch was called 'brave and beguiling' in the New Zealand Herald, while the Pantograph Punch noted the book's 'affirming joy'. She has a Master of Arts in Creative Writing from the IIML, which she received in 2010.
Simone directed the E-Tangata documentary series Conversations, which features six Māori and Pasifika women telling their stories. She also wrote the editorial and stories for WAKA, about the battle to continue cultural practices around waka building and way-finding. She now works as a reporter for Tagata Pasifika.
During the residency, she worked on a collection of essays about identity and colonisation in Aotearoa New Zealand, with a special focus on the Pacific diaspora.
Read more:
'Conversations': E-Tangata
2020 Emerging Pasifika Writer in Residence—Tavita Nielsen-Mamea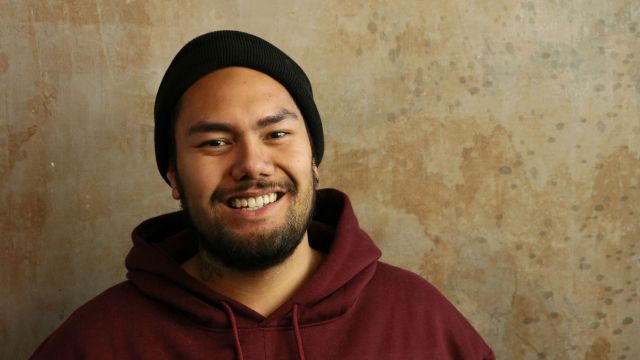 Tavita, a Dunedin-raised writer of Samoan and Tuvaluan descent, hailing from the villages of Safotu, Safune, Apia, and Nukufetau, used the residency to work on a new theatre project.
His first play Au Ko Tuvalu played at the 2019 Wellington Fringe Festival, where it was awarded Outstanding Ensemble and Tavita the Most Promising Emerging Artist. It has subsequently had successful runs at the Court Theatre and Kia Mau Festival, and will have an Auckland season at TAPAC from 23–26 October 2020.
Tavita received a stipend of $15,000 to write and research his new work at the IIML for three months. Due to the 2020 pandemic, this residency was held in 2021.
Read more:
Tavita Nielsen-Mamea named as 2020 Emerging Pasifika Writer in Residence (22 October 2019)
Au Ko Tuvalu - I am Tuvalu (Auckland Performing Arts Centre)
Previous Emerging Pasifika Writers in Residence
All photos by Robert Cross.