International guest writers 2012
Guest writer profiles 2012
Introduction
Each year the International Institute of Modern Letters invites leading international writers across a range of genres to teach masterclasses for current students of the MA in Creative Writing, and appear in public events in Wellington. Recent international guests have included Andrew Bovell, Brian Castro, Santo Cilauro, Robert Dessaix, Mark Doty, Aminatta Forna, Richard Ford, Chris Gavaler, Lavinia Greenlaw, Lee Gutkind, Joy Harjo, August Kleinzahler, David Malouf, Glyn Maxwell, Michael Palmer, Richard Powers, Christopher Reid, Nicholas Roe, Christopher Vogler, Linda Vorhees, Eliot Weinberger and Lesley Wheeler.
In 2012 we were visited by Michael Hulse, Ron Rash, Robert Shearman, Teju Cole, Uwe Kolbe, Brigitte Oleschinski and Ulrike Almut Sandig (Transit of Venus Poetry Exchange), Terese Svoboda, Michael Hoffman, Andrew Motion and Ben Lewis.
Michael Hulse (March 2012)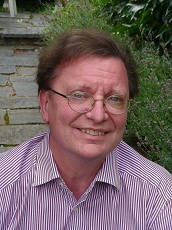 Michael Hulse's poetry has won him first prize in the UK's National Poetry Competition and the Bridport Poetry Competition (twice), and Eric Gregory and Cholmondeley Awards from the Society of Authors, and has brought him invitations to reading tours of Canada, the US and Mexico, Australia, New Zealand, India, and several European countries. He has edited the literary quarterlies Stand, Leviathan Quarterly and (currently) The Warwick Review, co-edited the best-selling Bloodaxe anthology The New Poetry, and in the Nineties was general editor of the Könemann literature classics series and of Arc international poets. He has translated more than sixty books from the German, among them works by Goethe, Rilke, W. G. Sebald, and Nobel Prize winners Elfriede Jelinek and Herta Müller, bringing him plaudits from Susan Sontag and A. S. Byatt.
His latest publications are The 20th Century in Poetry, an anthology of twentieth-century poetry of the English-speaking world co-edited with Simon Rae (Random House/Ebury Press, 2011); a new book of poems, The Secret History (Arc, 2009); and a translation of Rilke's novel, The Notebooks of Malte Laurids Brigge (Penguin Classics, 2009).
During his masterclass at the IIML, Michael Hulse talked about global poetry and the politics of anthologies, offered an alternative view of what might constitute experimental poetry, and read from his own work.
British Council literature listing
Arc Publications writer profile
Ron Rash (March 2012)
Ron Rash is a multi award-winning poet, short story writer and novelist who lives in America's Appalachian Mountains. His novels, including The New York Times bestseller Serena and One Foot in Eden, have earned him comparisons to John Steinbeck and Cormac McCarthy. Burning Bright, his most recent short story collection, won the 2010 Frank O'Connor Award.
His widely praised latest novel, The Cove, is a story of love and loss set against a background of hardship and xenophobia in Appalachia during the Great War.
'The Cove is a novel that speaks intimately to today's politics. Beautifully written, tough, raw, uncompromising, entirely new.' - Colum McCann
'Ron Rash is a writer of both the darkly beautiful and the sadly true; his new novel, The Cove, solidifies his reputation as one of our very finest novelists.' (Richard Russo, Pulitzer Prize-winning author of Empire Falls)
During his masterclass visit at the IIML, Ron Rash talked about 'regional' writing as a gateway to the universal, discussed his interest in the impact of landscape on psychology, and described some of his techniques for generating and redrafting fiction.
Read more:
Gary Carden and Ron Rash on writing and Appalachia in The Tuckasegee Reader.
Robert Shearman (March 2012)
Robert Shearman is the recipient of the Sunday Times Playwriting Award, the World Drama Trust Award and the Guinness Award for Ingenuity in association with the Royal National Theatre. His plays have been regularly produced by Alan Ayckbourn, and on BBC Radio by Martin Jarvis. Despite all this, he is probably best known as a writer for the revived Doctor Who series, reintroducing the Daleks for a Hugo-nominated episode that was viewed by 8.6 million people.

His first collection of short stories, Tiny Deaths (Comma Press, 2007), won the World Fantasy Award for Best Collection. In 2008 his short story project for BBC7, The Chain Gang, won him a Sony Award, and he provided a second series for them in 2009. Love Songs for the Shy and Cynical (2009) won the Edge Hill Readers' Prize and a British Fantasy Award. His most recent short story collection is 2011's Everyone's Just So So Special.
While in Wellington for the Writers And Readers Festival, Robert Shearman had a busy morning on Wednesday March 14 - first visiting the MA Scriptwriting class to talk about his writing for theatre and television before being whisked downtown to appear on a panel with Ken Duncum and Dave Armstrong.
Robert proved himself to be charming, open, amusing and insightful. Talking about the difference between his work for theatre and television he observed, 'When people watch a tv show I've written, it feels like the end of something. When people watch a play of mine, it feels like the beginning of something.'
Read more:
Teju Cole (June 2012)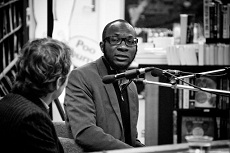 US/Nigerian writer Teju Cole's first novel Open City was one of the most widely-admired and talked-about books of 2011, making the top 10 lists of both Time magazine and NPR. It also won the PEN/Hemingway Award, the New York City Book Award for Fiction, and the Rosenthal Award of the American Academy of Arts and Letters.
He is also an art historian, photographer and essayist whose work has appeared in the New Yorker, the New York Times, Tin House and A Public Space. His Twitter project, Small Fates, makes startling condensed narratives out of old newspaper stories. His work-in-progress is a non-fiction book about Lagos.
Teju Cole gave a terrifically engaging masterclass to our MA and PhD students in the IIML workshop room on Friday 8 June. Using extracts from W.G. Sebald's The Emigrants and J.M Coetzee's Disgrace, Teju talked about fiction's ability to confound and play with our ideas of truthfulness and reliability. Sebald's unclassifiable prose work, he argued, gave us the feeling and 'factness' of non-fiction, while smuggling in the shaping and inventiveness of fiction. He then spoke about his own work and took us inside his creative process, composing on-the-spot and workshopping one of his Twitter micro-stories from a crime report in the Dominion Post.
On Monday 11 June, Teju appeared in a packed public event at Unity Books chaired by Damien Wilkins. Teju spoke about tiny moments in language carrying enormous loads. 'Metaphor', he said, 'might be the smallest piece of storytelling we have.' In discussing his novel Open City, he said he was happy with the idea that the writer should 'throw a little pepper into the eyes of the reader.' Teju read from the novel and took questions from the audience. He commented that fiction's job was 'to complicate what it means to be human.'
Read more:
Transit of Venus Poetry Exchange (June-October 2012)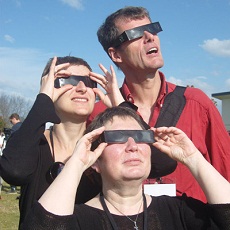 In Phase One of the Transit of Venus Poetry Exchange, German poets Uwe Kolbe, Brigitte Oleschinski and Ulrike Almut Sandig joined New Zealanders Hinemoana Baker, Glenn Colquhoun and Chris Price at Tolaga Bay to observe the Transit on 6 June, then spent a week in Wellington taking part in workshops hosted by the IIML, giving readings, and finding out more about each other and about local culture at Te Papa and elsewhere.
In Phase Two, the poets created new work in response to their Transit experiences. October 2012 saw the culmination of the project when the poets reunited in Berlin, translated each others' work, and then presented the results at the Frankfurt Book Fair as part of the New Zealand Guest of Honour programme.
The partners in the Transit of Venus Poetry Exchange are the Goethe-Institut New Zealand (with funding support from the German Foreign Office), International Institute of Modern Letters, Literaturwerkstatt Berlin, MacDiarmid Institute, Ministry for Culture & Heritage, New Zealand Publishers Association New Zealand – Guest of Honour Programme, and the Royal Society of New Zealand.
Read more:
Terese Svoboda (August 2012)
New York writer Terese Svoboda has a body of work that includes poetry, novels, memoirs, translation and over a hundred published short stories. Black Glasses Like Clark Kent is a memoir of her uncle's chilling experience as a military policeman in occupied Japan, and Weapons Grade uses poetry to interrograte the power of occupation - both political and personal. Svoboda's latest novel is Bohemian Girl, 'a cross between True Grit and Huckleberry Finn'.
'There are writers you would be tempted to read regardless of the setting or the period or the plot or even the genre...Terese Svoboda is one of those writers.' - Bloomsbury Review
Terese was our featured Writers on Mondays guest on 6 August, in conversation with Mary McCallum. She then held a masterclass for our MA students; presenting a survey of 'Violations of the Line: 21st Century American poetry' that began with Walt Whitman and Emily Dickinson, and ended with digital poetry. She followed this up with an in-class exercise that involved lineating a short story by Lydia Davis.
Read more:
Michael Hofmann (August 2012)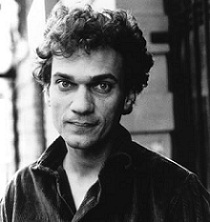 Born in Freiburg but now living in the UK, Michael Hofmann is an award-winning poet and one of the world's most highly-esteemed translators of German literature. He has translated many of the greats (Roth, Brecht, Kafka, Eich, Süskind) including his own father, the novelist Gert Hofmann. His own poetry has won a Cholmondeley Award and the Goeffrey Faber Memorial Prize, and he is also an astute poetry critic and editor.
Michael Hofmann's visit to New Zealand was co-hosted by Victoria's New Zealand Centre for Literary Translation. As well as holding a masterclass for MA students at the IIML, he presented the NZCLT's annual lecture on August 9 and appeared at Writers on Mondays, in conversation with Bill Manhire, on August 13.
In his MA masterclass, Michael ranged across fiction and poetry, unpacking a short story by the Swiss writer Peter Stamm that he had recently translated, and reading and discussing his own poems alongside those of the twentieth-century German poet Gottfried Benn.
Read more:
British Council literature listing
Andrew Motion (August 2012)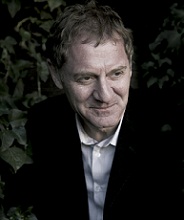 Andrew Motion was appointed Poet Laureate in 1999; he is Professor of Creative Writing at Royal Holloway College, University of London, and co-founder of the online poetry collection, The Poetry Archive.
He has received numerous awards for his poetry, and has published four celebrated biographies. His group study The Lamberts won the Somerset Maugham Award and his authorised life of Philip Larkin won the Whitbread Prize for Biography. Andrew Motion's novella The Invention of Dr Cake (2003) was described as 'amazingly clever' by the Irish Times and praised for 'brilliant and almost hallucinatory vividness' by the Sunday Telegraph. His memoir, In the Blood (2006), was described as 'the most moving and exquisitely written account of childhood loss I have ever read' in the Independent on Sunday.
Andrew Motion was knighted for his services to literature in 2009.
His new collection of poems is The Cinder Path (Faber) and Ways of Life: Places, Painters and Poets (Faber) is his latest collection of essays.
(Sources: Faber and Faber and Andrew Motion's official site)
Andrew visited the IIML on 30 August to lead an informal and illuminating seminar on the way creative writing is taught in the UK and in New Zealand that was attended by staff from Massey University, Whitireia Polytechnic and the Hagley Institute, along with the staff of the IIML and Victoria University's English department. The seminar revealed that creative writing teaching practices and issues at Royal Holloway College, where Motion currently works, are broadly similar to those in New Zealand institutions. Andrew Motion also advanced the idea that a Creative Writing PhD is a little different from the PhD as traditionally defined, and should be developed and assessed using slightly different criteria.
Read more:
The Poetry Archive (co-founded by Andrew Motion with recording producer Richard Carrington)
Ben Lewin (August 2012)
Ben Lewin's career as a writer and director is spread across three continents and includes award-winning documentaries, feature films, TV movies, mini-series and episodic programs. Born in Poland in 1946, he migrated to Australia with his family in 1949, where he went on to write and direct many acclaimed works for film and television. He has lived and worked in California since 1994.
Ben Lewin is best known in the US as the writer and director of comedy features; Paperback Romance, starring Anthony LaPaglia and Gia Carrides, and the messianic farce The Favour, the Watch and the Very Big Fish, starring Bob Hoskins, Jeff Goldblum and Natasha Richardson. More recently, Ben Lewin brought his distinctive mix of the preposterous and the perceptive to Hollywood Gold, a personal documentary of his misadventures in the Beverly Hills jewelry trade at Oscar time. His episodic television work includes the season's highest-rated episode of Ally McBeal and episodes of the most popular drama series in Australia, Sea Change. Most recently Ben wrote and directed The Sessions (formerly The Surrogate); a moving true-life story based on the sexual awakening of Mark O'Brien, a Berkeley-based poet and journalist who spent most of his life in an iron lung. The film, starring John Hawkes and Helen Hunt, screened to acclaim at the 2012 Sundance Festival, winning an audience award as well as a special jury prize.
On 30 August, Ben Lewin led a masterclass for MA students at the IIML. He was an entertaining and thought-provoking presence - particularly in his summing up of his writing career as initially trying not to write about himself and 'taking forty years to get to the point' with his poignant, funny and deeply-felt new film The Sessions.
Ben's visit was co-hosted by the NZ Film Commission. Following his masterclass, he led a script writing workshop at the Big Screen Symposium in Auckland.
Read more:
Sundance Online Film Guide: The Sessions (aka The Surrogate) review