Tamara Tulitua (Writing for the Page, 2021)
Of all that I gained…I most value the thickened resolve to prioritise writing time that the year's work cultivated: the space is cleared and fenced.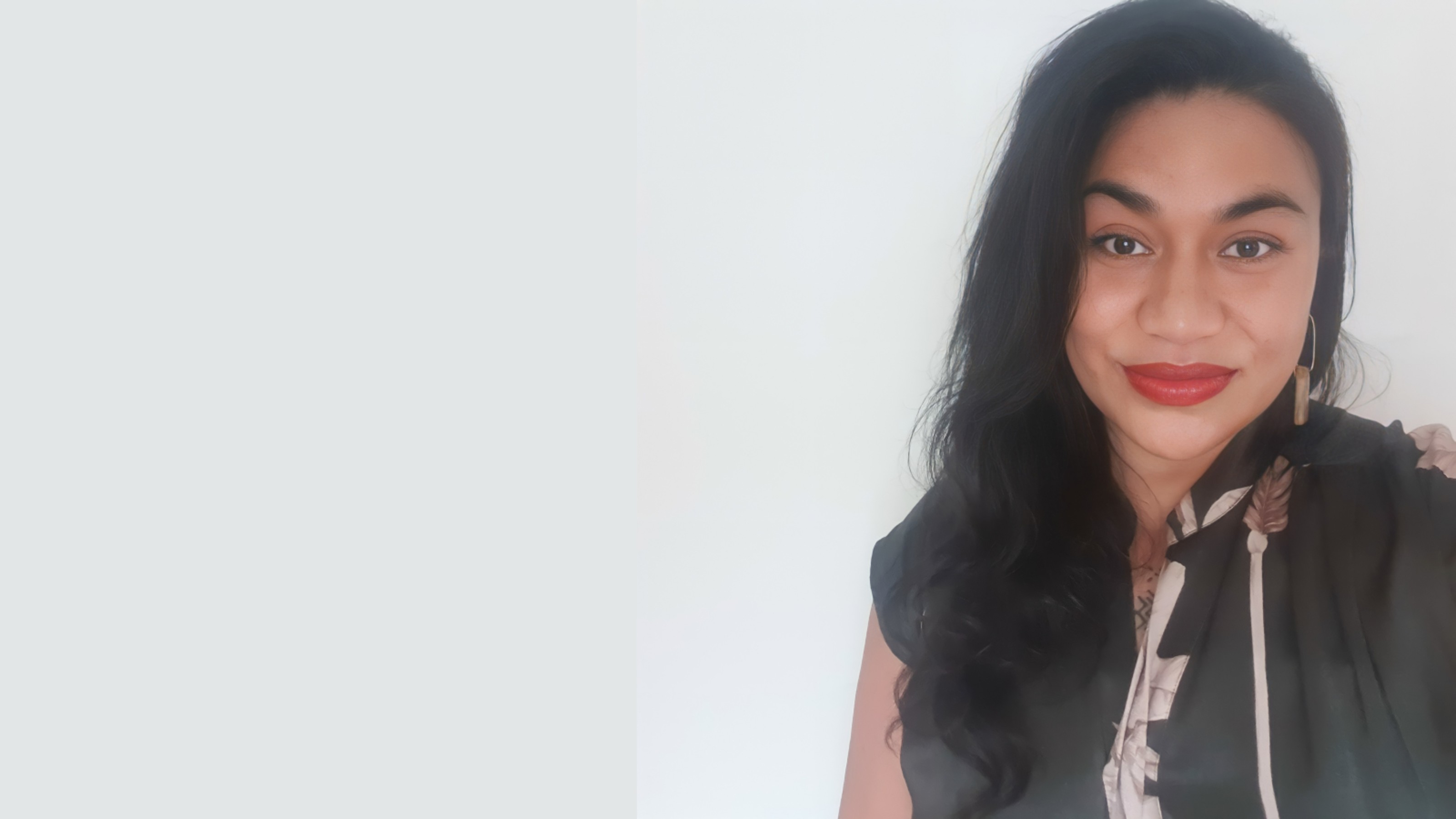 Tamara writes: 'I applied for the MA with a clear intention: to make space in my life for creative writing. I did not know if my stories were interesting or valid. Instead of confidence in my ability to write I was driven by a compulsion to understand How to Be a Writer and How to Write a Story. I love that I cannot reach the end of either of these lessons in my lifetime, but the MA was a solid way to start.
'I had received excellent advice from alumni and senior writers to ensure that I was emotionally, financially and mentally ready to invest in the year of intense reading, writing, workshopping.
'That summer the course started, childcare was booked, my aiga stepped up to share the load, and I had reduced my workload to around ten hours per week. I really had no idea what to expect but I was excited! The biggest comfort was realising in the first days that everyone felt a similar combination of emotions. Unfortunately, life brought unexpected illness and hardship to my aiga unit early in the course year and stayed there. In response, writing pronounced itself to me as a reservoir of relief. Despite any personal situations that pulled me away, the tight MA schedule became a shield: week to week a continuing choice and commitment to show up to the page and workshop room. I had an unreasonable level of commitment to the MA for many reasons – but primarily because I had chosen writing as my tautua, a way to serve my aiga and community. The MA course was the best formal structure I could find to start on this path. The challenge was then and continues to be that writing, the MA, is an intensely individualistic pursuit. Of all that I gained from my MA year, I most value the thickened resolve to prioritise writing time that the year's work cultivated: the space is cleared and fenced.
'I owe much of my endurance and success in completing the MA to Dr. Tina Makereti. I was in her workshop and she was my supervisor. She did not hold me back from exploring the surprising form my stories took. I did not appreciate at the time how much freedom she gave me to gain traction and start to understand the hybridity that I now sit with comfortably.
'My workshop group was incredible: a diverse sparkling constellation of acumen, vulnerability, safety, and wisdom. Our sessions were luminous with life experience, language, perspectives, and challenging conversations. My work improved exponentially not just from their direct feedback but also from reading their work; our discussions; the general geeking out.
'To writers of colour, parents - especially those single parenting, caregivers - if you are reading this wondering if you should apply my answer is that you certainly can try. The application process alone is a good workout. Whether you will benefit from the course is another question specific to your situation – I recommend lots of conversations! We have a community of writers, alumni and otherwise, who are waiting to awhi you at any stage in the application process and beyond.'
Bio: Tamara Tulitua (Sāfa'ato'a, Matā'utu, Gagāifo, Vailima, Tanugāmanono, Sapapāli'i) writes across the boundaries of poetry, prose, creative non-fiction. Her work has featured in poetry anthologies, literary journals and other online publications. She was the 2022 Emerging Pasifika Writer in Residence at Te Pūtahi Tuhi Auaha o Te Ao (IIML), Te Herenga Waka | Victoria University. She is a graduate of law and politics from Te Herenga Waka | Victoria University of Wellington and holds a Masters in Creative Writing from the IIML. Tamara facilitates a writers' group that centres Māori, Moana and indigenous perspectives and is working on a hybrid collection of poetry, short stories and memoir.
Read more:
'Loose Canons: Tamara Tulitua' (Pantograph Punch)
' 'Avaiki Nui Social Review' (Pantograph Punch)
Poetry reading: 'y/ours not mine' (YouTube clip)
'Sina' (Turbine ǀ Kapohau)