PhD in Creative Writing—Te Tohu Kairangi Tuhinga Auaha
Our PhD programme is designed for those who wish to write creatively and think in focussed and original ways about the critical contexts of their writing.
Our PhD programme
Your thesis will consist of a book-length creative project or the text of full-length works for stage or screen, and a substantial piece of critical research. There are regular PhD group workshops, and the programme also requires an ability to work independently. You meet at least once a month with your supervisor, and the supervisor-student relationship is crucial to the progress of your work for the PhD.
Creative component
This is a full-length work for the page (poetry, fiction, creative non-fiction), or the text of full-length works for stage or screen. While the length of the creative component will necessarily vary, depending on the genre, it will usually form about 70 percent of the research for the degree.
Critical component
This is an academic/scholarly study which contextualises the creative component. It cannot simply be a reflection on the process of writing the creative component. The critical component will normally comprise about 30 percent of the research for the degree, or approximately 30,000 words.
In some cases it might be possible to take a hybrid approach so that the thesis interweaves creative and critical research.
Length and mode of study
PhD candidates must be registered for a minimum of 36 months full time, or equivalent, before they submit a thesis for examination. Under normal circumstances a PhD would be expected to take three years of full-time work.
You can enrol as a part-time student for the PhD, although we prefer full-time enrolments. If you are accepted as a part-time student, you will need to commit half your working week to PhD research, and the Faculty needs to be satisfied that you will complete the degree within six years.
The PhD Creative Writing is not generally available as a form of distance learning. While you do not need to live in Wellington, you are expected to be on campus for the six-weekly meetings of the PhD group, and for regular meetings with your supervisors. However, we recognise that in-person attendance may present significant barriers for some students. If you have concerns about this, please let us know early in your application process, so we can discuss the options.
Initial enquiries
In the first instance you should email Damien Wilkins, IIML Director and coordinator of our PhD programme. This first approach should briefly set out your research interests and your creative/critical background.
You can contact him at any time during the year on the details below, but please read the information on this page, and our How and when to apply page, first.
Scriptwriters please note: due to current supervision commitments, our capacity for new students is limited. We apologise for this and encourage you to contact Damien Wilkins to discuss the best timing for an application.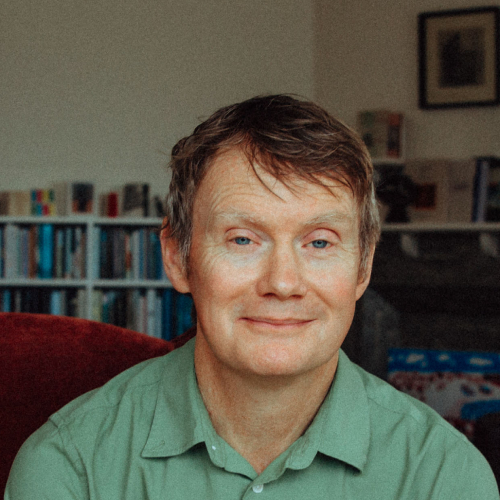 Director
Institute of Modern Letters

WR16 302, 16 Waiteata Road (Bill Manhire House)
Prerequisites for PhD research
To apply to enrol for any PhD at Victoria University of Wellington Te Herenga Waka, you will need a first-class or high second-class Honours or a Master's degree with an overall GPA of no less than 6 (letter grade B+). Read more about prerequisites. In this case relevant qualifications would include an MA in Creative Writing with Merit or Distinction or a similar qualification in English Literature.
Entry is competitive and each year we turn down more applicants than we can accept. The quality of your proposal will be very important to your success.
Supervision
PhD students have two supervisors—a primary supervisor, and a co- or secondary supervisor.
Your primary supervisor will normally be a member of the permanent academic staff of the IIIML: Ken Duncum, Tina Makereti, Chris Price or Damien Wilkins.
Your co-supervisor is likely to be from an academic school or programme outside the IIML.
You should discuss the question of supervisors with Damien Wilkins, as the nature of your proposal will often determine who should be approached for supervision.
Funding opportunities
The University offers a scholarship programme for PhD candidates. Prospective students who would like to be considered for a Wellington Doctoral Scholarship should indicate this as part of their application for admission to the PhD programme. More information about PhD funding. All scholarship-related questions should be directed to the Scholarships Office.
The scholarship process is competitive and that acceptance to the PhD programme does not guarantee a funding package. Applicants who already have a PhD are unlikely to be eligible for a Doctoral scholarship.
Progress and assessment
The University has a system of six-monthly progress reports, which must be completed by the candidate and one or both supervisors. As well, in your first year, you are only accepted for provisional registration for the degree. If the University is satisfied with your progress at 12 months, you move from provisional to full registration.
When your supervisors agree that your thesis is ready for examination, after 36 months of full-time registration or equivalent, copies are sent to three examiners. These usually consist of one internal examiner and two external examiners, who will normally be staff at other universities. An oral examination is also required.
More information and advice
All applications for PhD study at the University are made through the Wellington Faculty of Graduate Research (WFGR). For any general information about the application process, visit their website or contact the WFGR.
Prospective applicants seeking a better understanding of how our programme works in practice are encouraged to read the findings of a research project by PhD Lynn Jenner. The project looks at the PhD Creative Writing—particularly the relationship between the critical and creative components—from the point of view of students, supervisors and examiners. The full research data is available online.
You can also see what our PhD students are working on, by reading our current PhD project profiles.