Student exchange stories
Read about the incredible adventures of our recent Language Study Abroad students.
Alex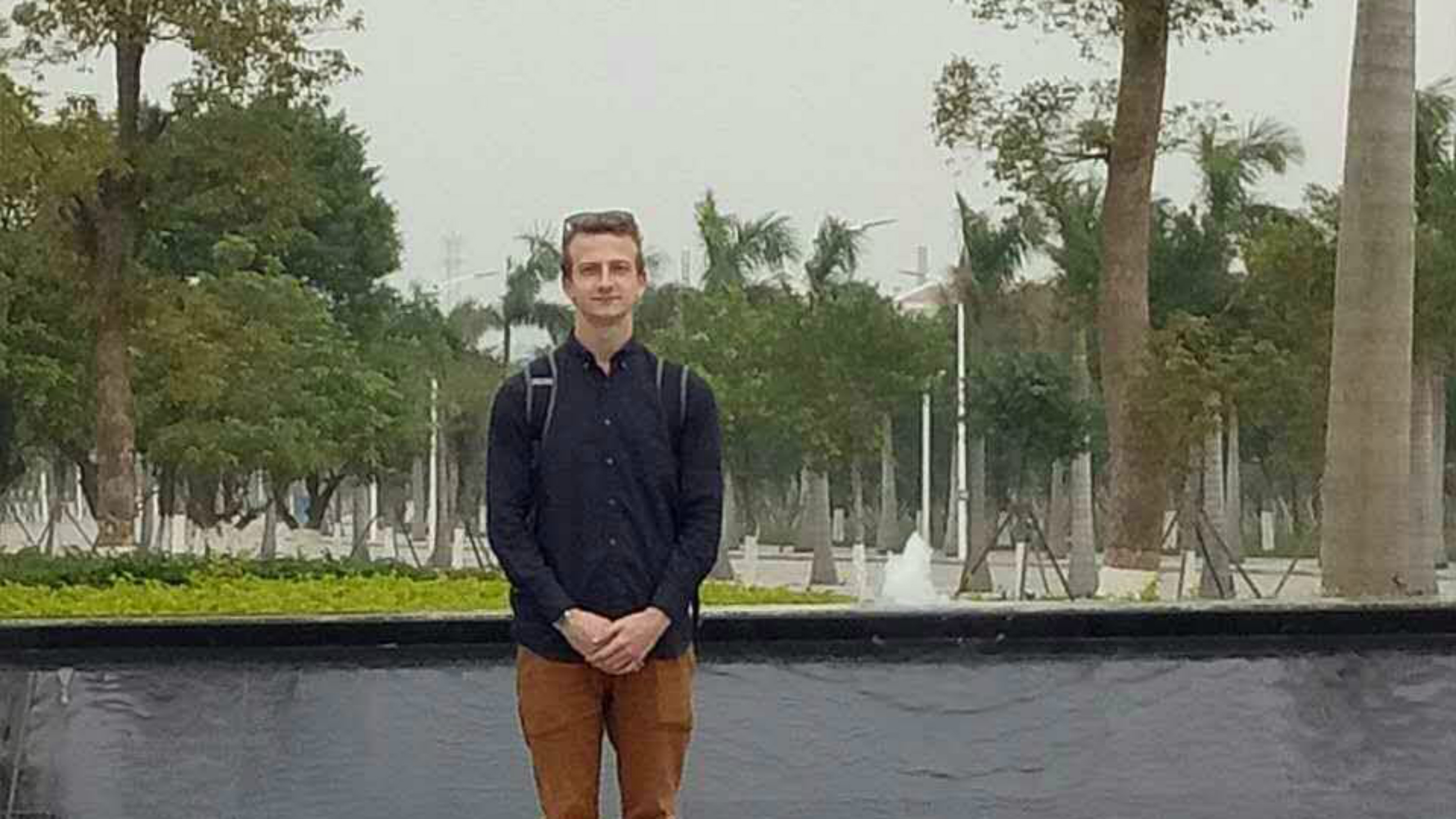 Hi, my name is Alex. I was very recently given the awesome opportunity to go to Xiamen, China, through the School of Languages and Cultures' Language Study Abroad programme. I had four weeks at the beautiful Xiamen University, deeply immersing myself in the Chinese language and the culture of the area. The in-class time was dedicated to the language learning with the help of many helpful volunteers. Outside the classroom was spent exploring the local area and trying out all of the local delicacies, which, due to a long history of the city being a port, were all seafood. The university also arranged some trips to attractions, such as GuLangYu Island, and by self-organisation we were able to visit the amazing Wuyi Mountains. The language abroad program truly showed me the difference between 'studying' and 'learning' and has really boosted my confidence in my ability to speak and understand Chinese. I would recommend this learning through immersion opportunity to all language students.
---
Autumn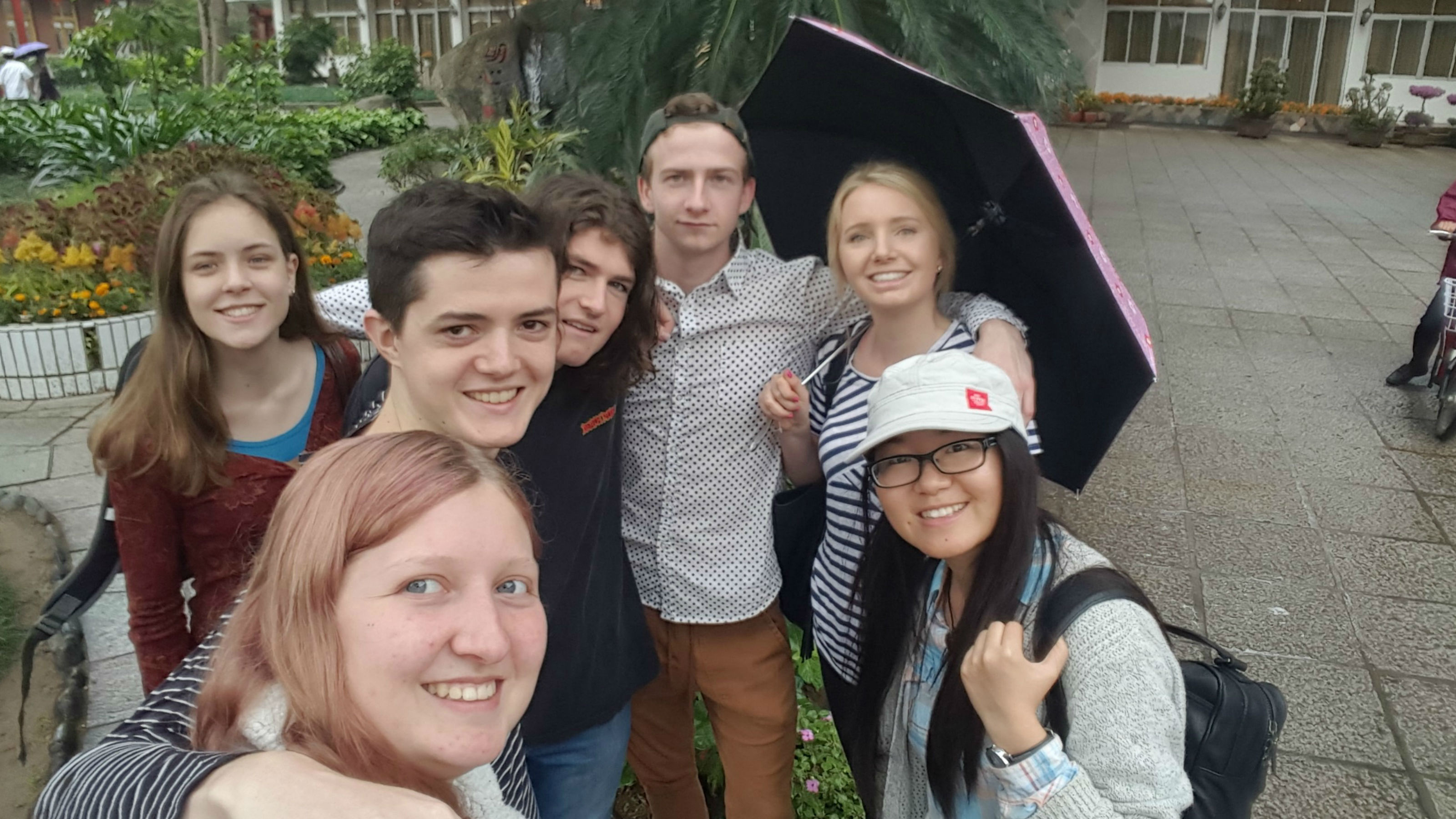 My name is Autumn Prow and I'm currently in my second year here at Vic. Languages and travel are my passion and, as such, I am currently studying Spanish, Chinese and French, with an International Relations major to tie them together. Last summer, seven Victoria University of Wellington students went on a 4-week intensive language course to Xiamen, China, in the hopes of improving our language skills, and learn about life and culture in China. We spent the four weeks living in the university dorms and participating in daily life on and off campus. Every weekday, we had class during the day and explored the local town at night, experiencing the wide variety of incredible food and nightlife the city had to offer. On the weekends, we ventured further from campus, spending days out at local attractions, such as Gulanyu Island and the Hulishan Fortress. With the help of our teachers and fellow students, we even arranged a weekend trip further north to the mountain village of Wuyishan, where we spent two days hiking, cycling, rafting, and seeing more of rural China. It was an absolutely incredible experience—our language skills were put to tough tests and our abilities to improvise, compromise, and problem solve were pushed to their limits. Overall, it was everything I could have hoped for and more—I would do it all again in a heartbeat!
---
Brady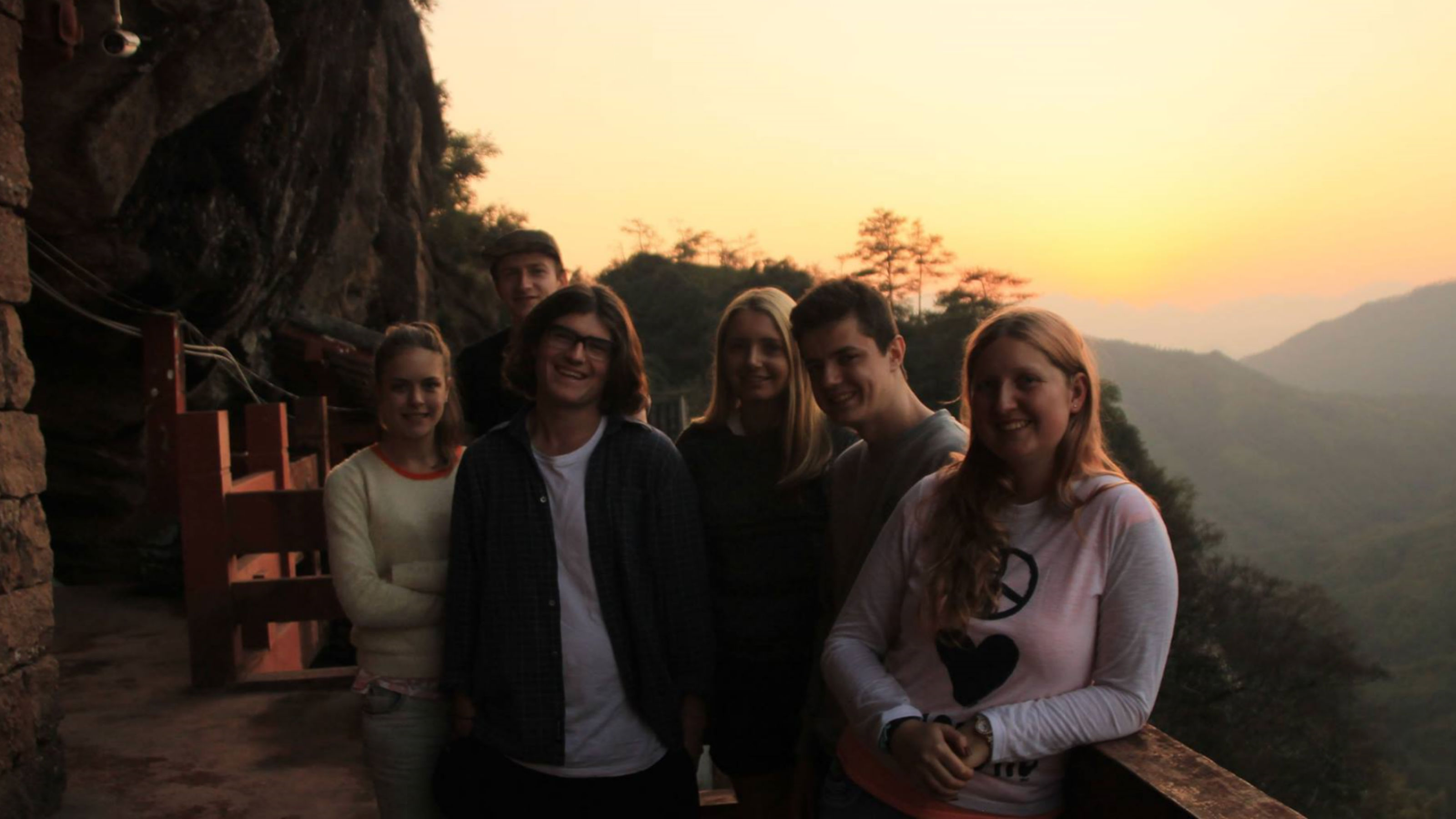 Hello, my name is Brady and I am a third-year BCom and BA Student. Last year, the School of Languages and Cultures offered an WFHSS Study Abroad for Language Learners course in Xiamen, China. I was lucky enough to be able to participate in this course and spend a month on one of China's most beautiful campuses at Xiamen University. The way the course was organized was really beneficial for learning Mandarin and was well-balanced, allowing a lot of spare time for exploring the city and weekend trips to other cities around China. We spent around 20 hours a week learning Mandarin in class and we also partook in other classes with International students, such as Chinese Politics and Calligraphy classes, which were really interesting. We stayed in a dorm of international students from all corners of the globe, such as Ghana, Tajikistan, Algeria, Colombia and many more. We were living in a part of China not frequently visited by foreigners, so it was a rare sight when you saw another foreigner around the city. My time spent over in China flew by and it was an amazing and challenging experience, which helped develop my Mandarin. I truly had an amazing time and would highly recommend people thinking of doing a study abroad course to get out there and do it because you will not regret it.
---
Ed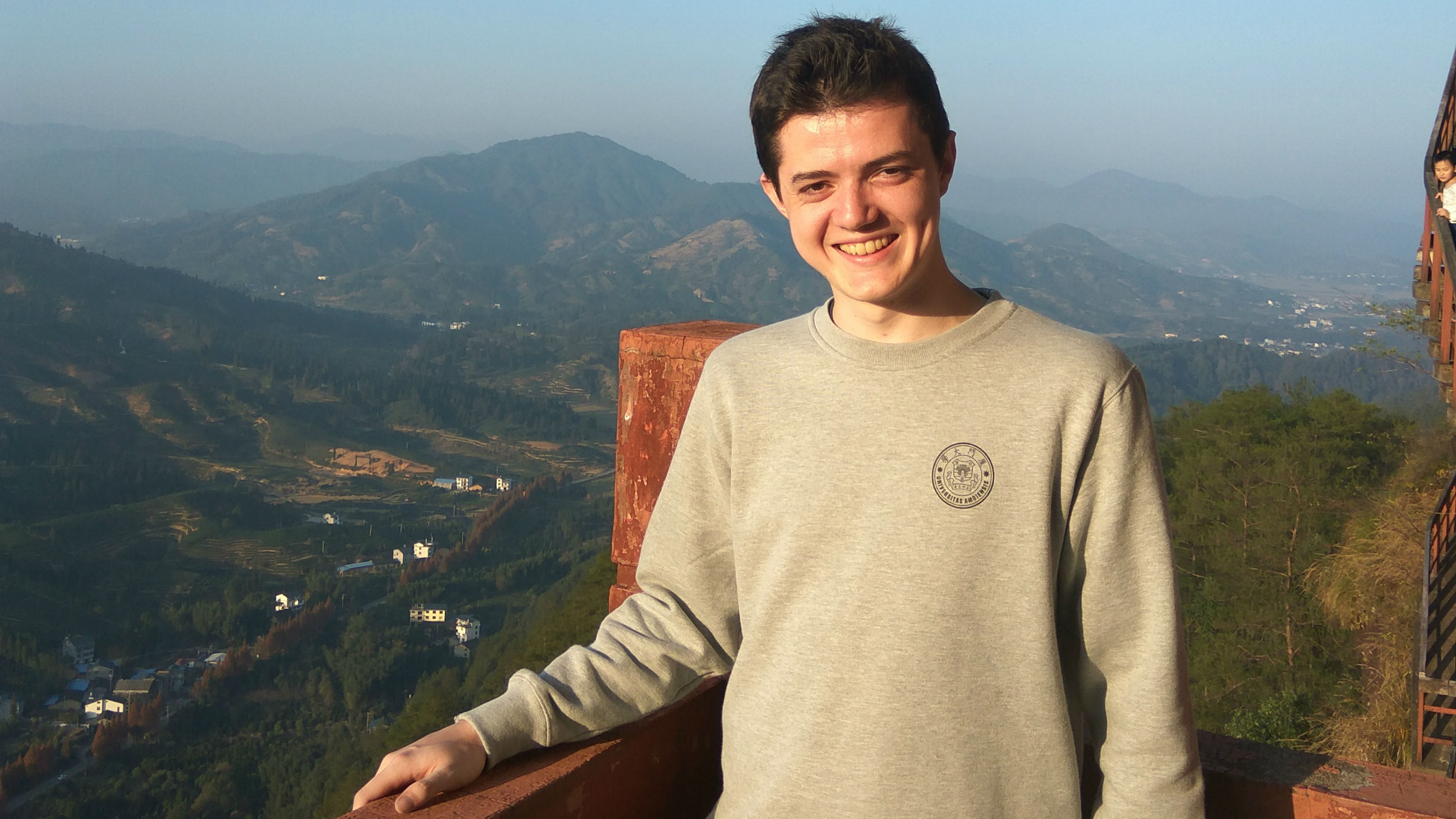 My name is Ed and I'm a Chinese language and TESOL major who spent a month in Xiamen, China, as part of the WFHSS program at VUW. I went together with six underclassmen from the Chinese programme and we found ourselves well integrated into the local campus life at Xiamen University. Xiamen is a gorgeous city in the tropical southeast coast of China and the opportunities it gave us to speak and improve our Chinese were second to none. Besides living the city life in and around campus, we also spent a weekend taking an independent trip up to rural Wuyishan in the north of Fujian province, where we experienced the gorgeous local mountains and rivers on foot, bikes and rafts. Ultimately, the best gift the WFHSS programme gave us was the opportunity to truly live life in China for a month—away from English and away from tour guides—and spending time with the locals learning their language and culture. My exchange was an amazing experience for me and I highly recommend it to anybody looking to get the best kickstarter their language learning can get—or even just for a slightly different approach to OE!
---
Kate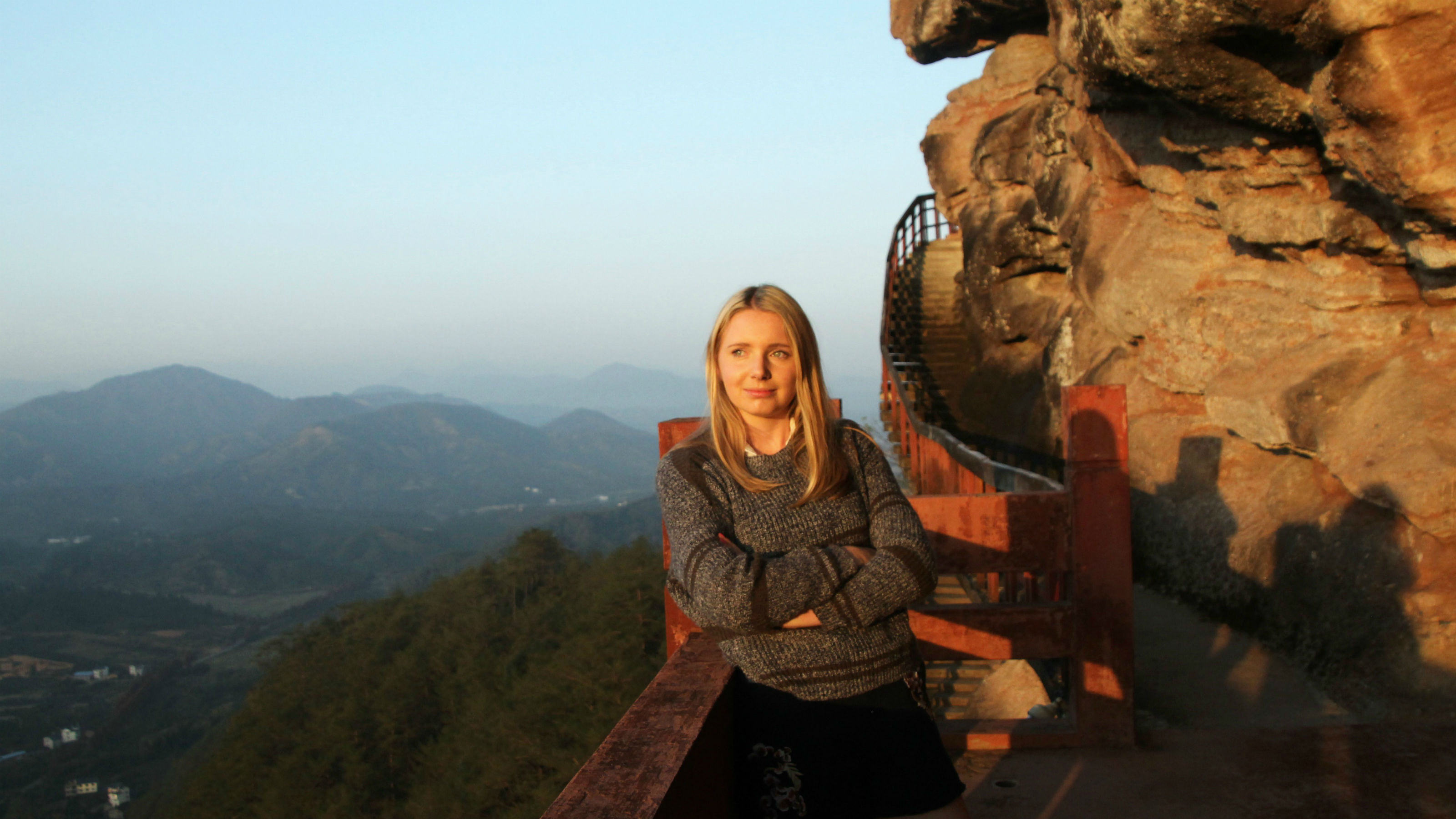 Hi, I'm Kate, and I am extremely grateful that I was able to take my first step in learning Chinese over the course of this study abroad experience. Most people believe that Chinese is one of the most difficult languages – and after a month of learning it, I have no doubt this is true! However, I couldn't have asked for a better introduction than to have been totally immersed within a mandarin-speaking university environment. Each day we attended Chinese lessons and tutorials, and slowly but surely my vocab and conversational skills developed – a credit to my kind, and patient tutors. I also attended politics and philosophy classes taught in English. In the weekends we used our spare time to travel in and around the Fujian province. Our trip to the Wuyishan Mountain Range was definitely a highlight. Over the course of 48 hours, our generous hostel owner, Lin, took us for a 7-hour hike through the Wuyi Mountains, a 15km bike ride, a swim in the river, a rafting excursion and a stint of sunset watching on the edge of a mountain. As I reflect back now, my time spent in China was all that I had hoped for and more. Throughout my travels, I was lucky enough to witness the immense beauty of the country – a factor that is often overshadowed by ill-informed perceptions. Likewise, we were continuously on the receiving end of unwavering generosity, an aspect I credit to the warm Chinese culture.
Katherine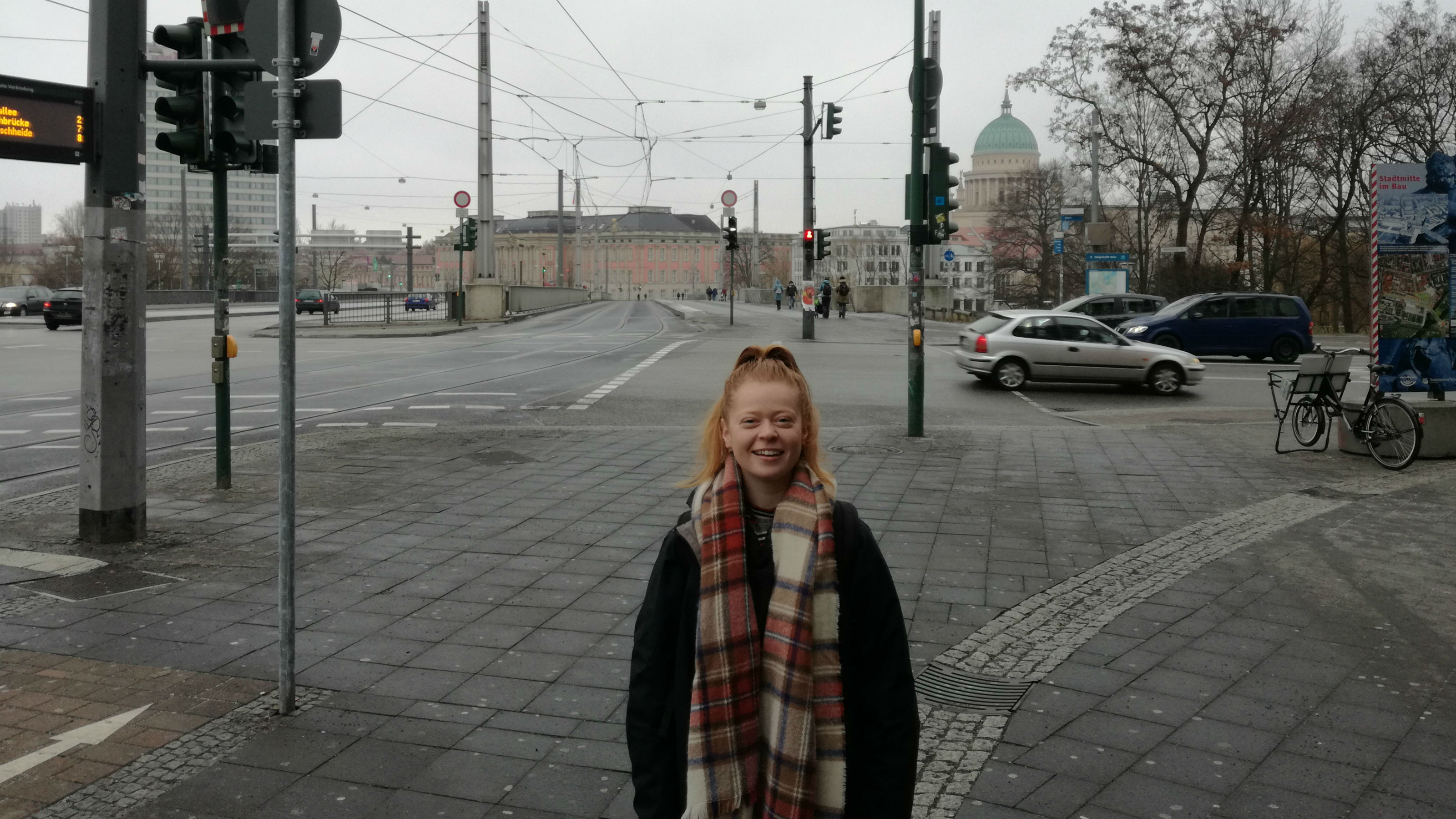 My name is Katherine Kooistra and I am in my final year studying a BA, majoring in International Relations and German. I was the lucky recipient of a DAAD Winterkurs scholarship, which saw me spend last summer in the hustle and bustle of Berlin, Germany. The entirety of my trip in Berlin, I was surrounded by compassionate and generous students from all around the world studying German at IIK BerlinerID. With these students, many of whom soon became life-long friends, I not only bettered my German knowledge, but also learnt to fully experience the life of a Berliner. Monday to Friday, I attended class from 9am to 1pm. Classes were full of things like grammar, speaking and listening comprehension. The class was very much like German back at Vic, which allowed for a seamless integration—I feel far more confident with my German as a result! I kept my days and nights very full! When I wasn't studying, I was with friends—visiting museums, going to bars and gigs, on street art tours, strolling the streets and eating German cuisine. I managed to visit nearby city Potsdam (in picture), as well as Hamburg and Dresden. My goal was to go to the most interesting places in Berlin—highlights including Teufelsberg (an abandoned US communications spy tower turned street art paradise) and The Green House (a multicultural artist 7–storied house with a weekly open jam night). Every day in Berlin was different and I wouldn't swap my experiences for anything in the world!
---
Makere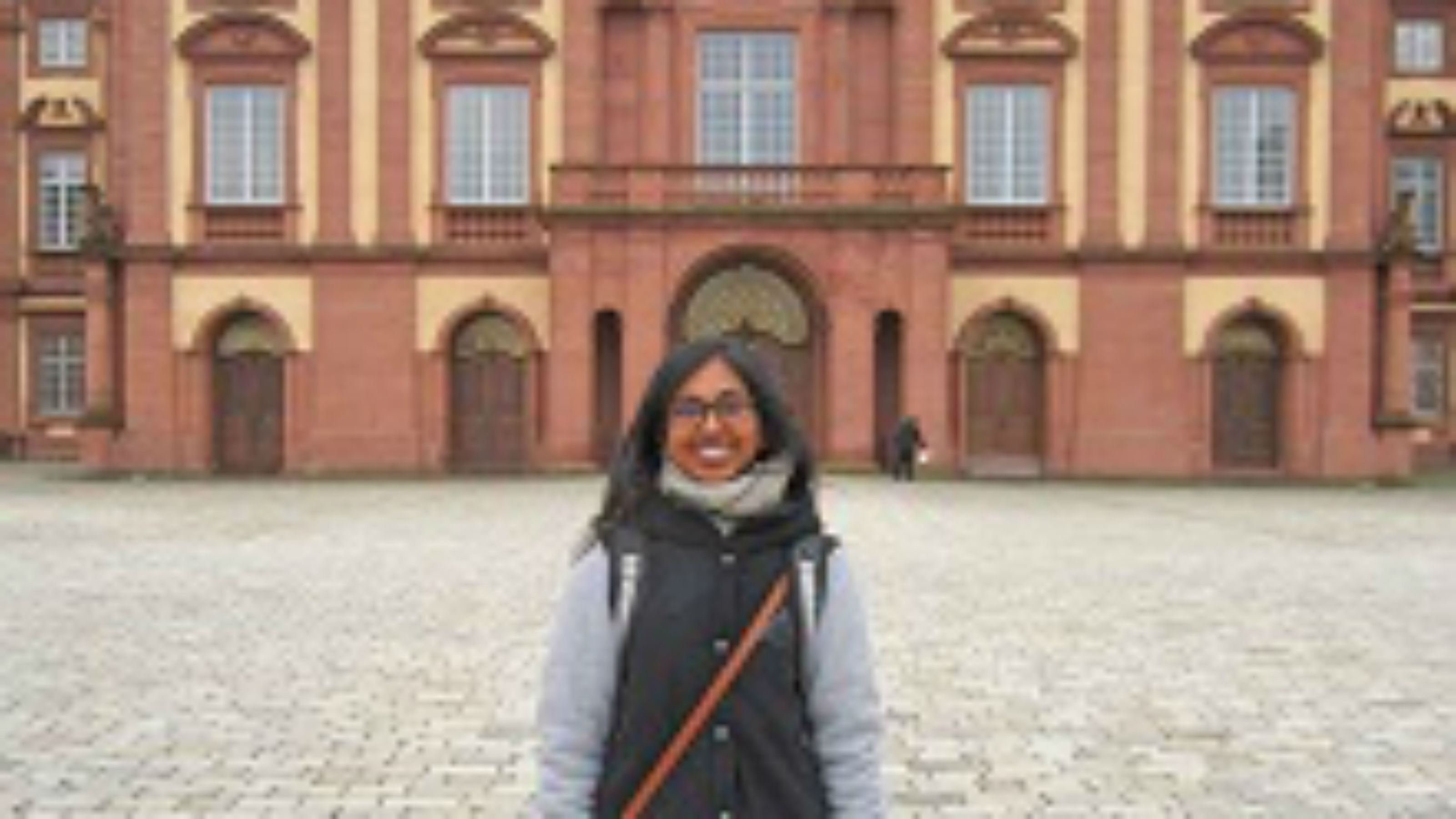 Hi, my name is Makere and I was lucky enough to spend my summer on the French territory, New Caledonia, in the capital, Noumea. Most people know New Caledonia from the post cards; beaches, palm trees and sun. I am one of the lucky few who can say I have experienced the real NC—the culture, the food, and the people. Living on campus, my mornings consisted of intensive language classes (grammar, pronunciation, tenses, conjugations, you name it!) and because of the heat classes normally start around 7.30am. By the time it hits the afternoon, you're usually exhausted, but power through a lecture (French history, literature, politics) and at 2pm classes are done. It's time for the beach or to head into town for some exploring and mingling with locals. Weekends were spent travelling to Noumea's many islands, getting lost on the bus routes, lounging on the beach, snorkelling or eating myself into a food coma. One of the highlights of my trip was being able to communicate with people in their own language and learning another culture. Nouvelle Caledonie, tu me manques, and I hope to return again soon. If you're considering applying, the only advice is—do it, regardless of the language or culture, you won't regret it.
---
Sammy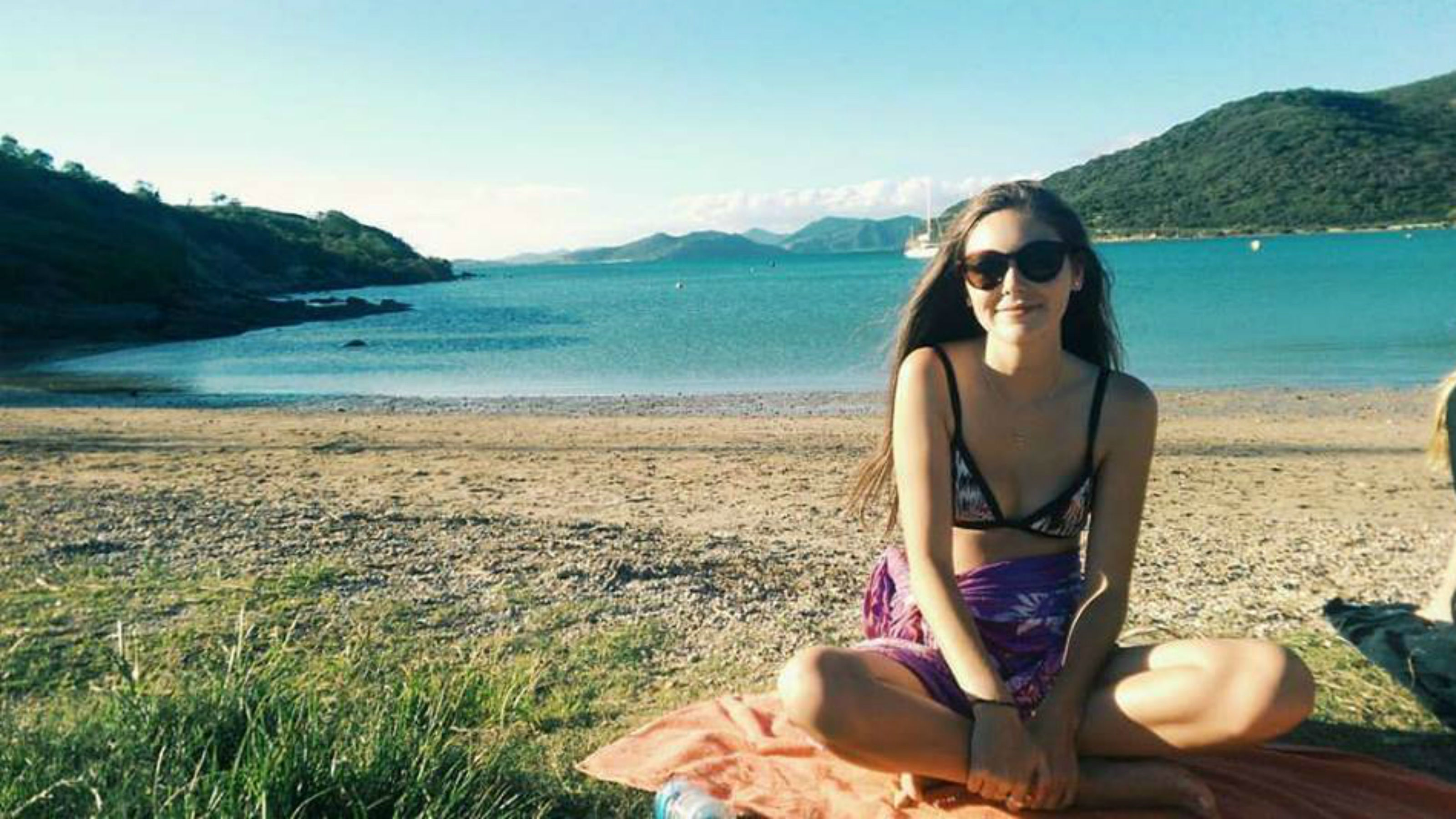 My name is Sammy O'Hara and during the summer of 2016, I was fortunate enough to spend one month studying at the University of Noumea, in the beautiful New Caledonia! At first, I felt nervous to even consider pursuing a French exchange as I had only begun learning the language during my first year of university, however, the idea of a new adventure was too exciting to pass. I arrived in New Caledonia having only learned French for 8 months and I could not possibly have anticipated the improvement that the exchange would have on my language ability. One of my most treasured memories from my exchange was snorkelling with some friendly, wild sea turtles at a small island off the coast of Noumea. The local students and people were very excited to share their country, customs, cuisine and nightlife with us, and I will be forever grateful to them for allowing us to experience an authentic piece of the country. The greatest souvenir that I bring back from my exchange are the friendships that I made from all over the world, some of whom I am planning to visit very soon. The experience has made me realise the opportunities available to me and I am so excited to travel and pursue more them! I would highly recommend the exchange to New Caledonia, or any other country, to all students of every age—you won't regret it!