Welcome
Welcome from the Head of the School of Languages and Cultures.
Nau mai haere mai, 欢迎, bienvenue, willkommen, xαίρετε, benvenuti, ようこそ, salvete, afio mai, bienvenido, and warm Pacific greetings.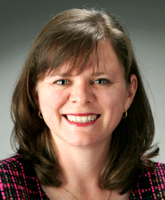 As part of the Wellington Faculty of Humanities and Social Sciences, the School of Languages and Cultures contributes to Victoria University of Wellington's outstanding Humanities research and teaching.
Our School is home to 12 undergraduate majors: Asian Studies, Chinese, Classical Studies, French, German, Greek, Italian, Japanese, Latin, Pacific Studies, Samoan Studies and Spanish. We offer postgraduate qualifications in all these subjects. In addition, students can combine languages and linguistics in a Modern Languages major. Intercultural Communication and Applied Translation, and Literary Translation Studies are also offered as postgraduate degrees. Staff and students in the School also have expertise in many other languages from all over the world.
We teach language from beginner to advanced levels, and offer courses on such topics as literature, film, ancient civilisations, cultural studies, mythology, art and archaeology, intellectual and social history, and translation. The interconnection of culture and language lies at the heart of teaching in the School. Our highly qualified staff combine innovative approaches to teaching with strong interdisciplinary research profiles and regularly engage in international collaborations.
Students in the School of Languages and Cultures have access to language learning facilities and resources through the Language Learning Centre (unique in New Zealand for its multilingual offerings), and have opportunities to take part in exchange programmes and study abroad as part of their degrees.
We welcome enquiries from potential students. If you don't find the information you need on our website, please don't hesitate to contact us for further help.
We look forward to welcoming you to the School.
Senior Lecturer Nicola Gilmour
Head of School | Tumuaki