Inaugural Teresia Teaiwa Memorial Scholarship awarded
Alilia Tupou is the inaugural recipient of the Victoria University of Wellington Teresia Teaiwa Memorial Undergraduate Scholarship in Pacific Studies.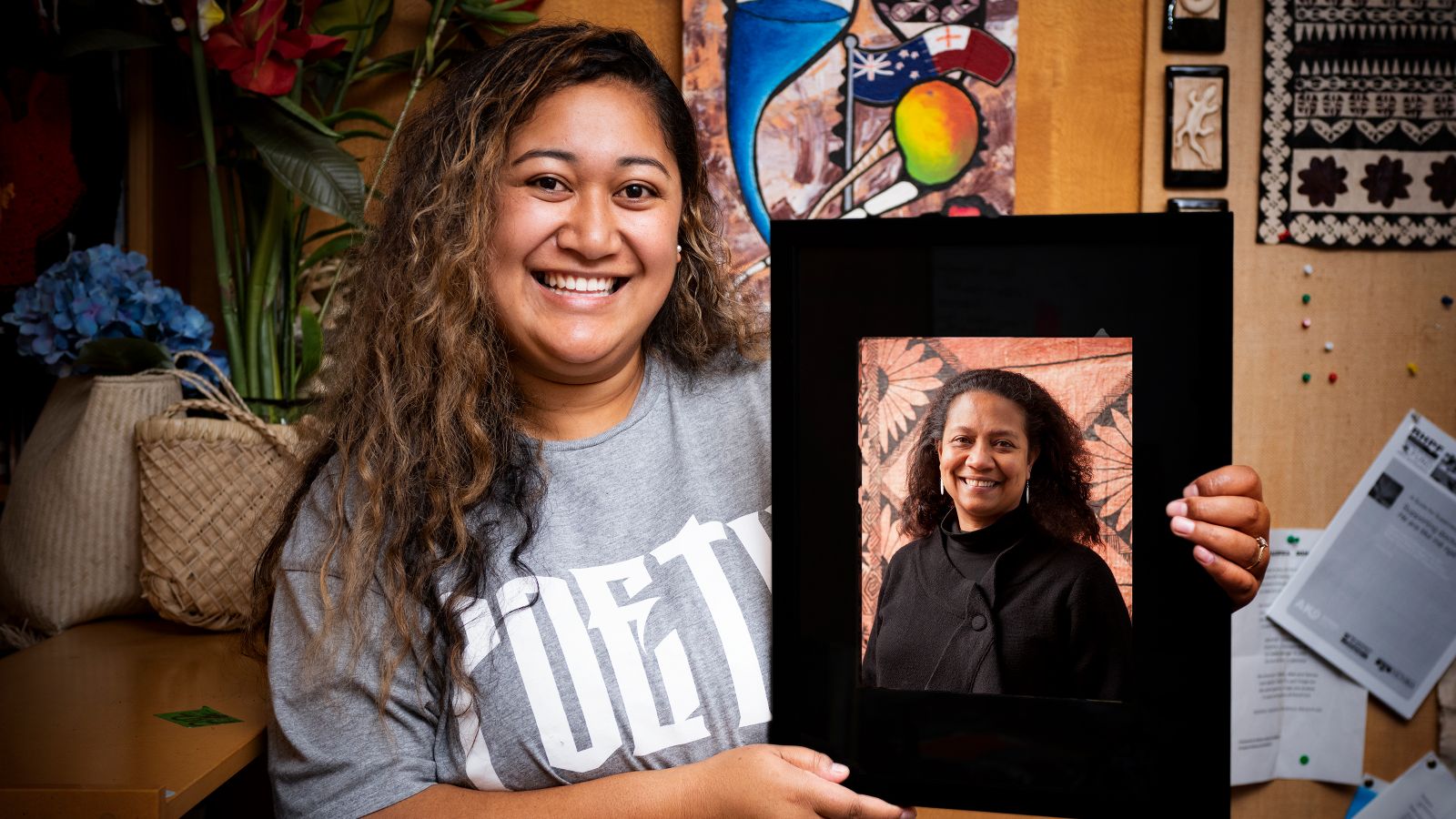 Tongan-born Alilia is in her second year the University, studying towards a Bachelor of Arts majoring in Pacific Studies.
The scholarship, worth up to $6,000 each year, was established in memory of Associate Professor Teresia Teaiwa, who was the director of Va'aomanū Pasifika—home to the University's Pacific and Samoan Studies programmes at Victoria University of Wellington—until her death in 2017.
"I am absolutely overwhelmed to be the first recipient of this scholarship. When I read the email that I was successful in my application I cried," says Alilia. "I still tear up randomly when I think about how grateful I am. I never met Teresia but I heard a lot about her influence on those who had. This scholarship has given me so much more motivation and I am really looking forward to fulfilling my purpose on this academic journey."
A renowned scholar, activist and poet, Associate Professor Teaiwa was internationally known for her ground-breaking work in Pacific Studies. She came to New Zealand in 2000 to teach New Zealand's first undergraduate major in Pacific Studies at Victoria University of Wellington, and in 2016 she became the director of Va'aomanū Pasifika.
It was Associate Professor Teaiwa's wish that two scholarships be established to support Pasifika students undertaking a major in Pacific Studies—one for an undergraduate student and one for a postgraduate student. The University has helped to honour this wish by matching the $100,000 contribution from Associate Professor Teaiwa's family, in addition to the generous donations received from individuals and organisations.
The Teresia Teaiwa Memorial Scholarship honours and acknowledges the significant contribution Associate Professor Teaiwa made to the lives of students. Intended to support students experiencing financial hardship, recipients will be those who can also demonstrate a connection and commitment to the Pacific community and issues.
"To see this first scholarship awarded is a special moment," says Va'aomanū Pasifika programme director Dr April Henderson. "So many people—Teresia's family, friends, colleagues in the university, our alumni—have worked so hard to make her dream a reality, and thanks to these generous donors the campaign has nearly reached its target to award both scholarships."
"As the inaugural undergraduate recipient, Alilia feels a deep sense of responsibility to these many donors, and to the legacy of Teresia herself. Teresia's hope was to relieve some of the pressure on students, though, not intensify it. So for Alilia, this scholarship offers support to keep doing the wonderful work she is already doing," says Dr Henderson.
Alilia says she would eventually like to work in a role in which she can help to educate and empower Māori and Pacific peoples in communities that have limited access to resources and information.