Message from the director
Hear from the Michael Hirschfeld Director of Scriptwriting, Ken Duncum.
Hi, I'm Ken Duncum. I am a scriptwriter who works in theatre, television and film.
I successfully worked as a freelance scriptwriter across a number of forms and genres for 15 years before beginning teaching this course.
My position at the University allows me to continue writing which is essential to me because as much as I enjoy teaching I am first and foremost a writer. I've also had substantial experience as a mentor, script editor and script doctor.
I have been teaching the MA Scriptwriting course since its inception. I've developed it and continue to develop it with the aim of spurring as much creative and craft growth as possible for each writer within a single year.
My intention is to teach craft and develop art in a stimulating and supportive environment.
I am always aware that I am only part of the course and that what each writer gets from their nine classmates—through their support, encouragement, challenge and feedback—is perhaps the most valuable aspect of the year.
Course philosophy
My philosophy for the MA Scriptwriting course:
It is overwhelmingly practical—writers learn by doing, the focus of the course is writing, and in particular your major, full-length project (feature film, theatre play or TV series) which will be completed to third draft stage by the end of the year.
It's a short year (really only eight months)—my aim is to get as much writing done in that time as possible. You will always be working on something.
It's a small class—(ten writers only) enabling a more personal hands-on teaching approach and encouraging the class to form a mutually supportive writers group.
I am interested in helping writers find or develop their 'voice', finding out what the story is that you want to tell and working with you to bring that out.
We discuss and make use of various theories of scriptwriting but I do not rigidly subscribe to any one method or school of thought.
Although we touch on marketplace considerations the course is less geared towards 'how do I get a film made' and more towards growing as a writer, writing as an art.
The course aims to cover a variety of different scriptwriting forms—during the year you will have at least some experience of writing film, theatre and television.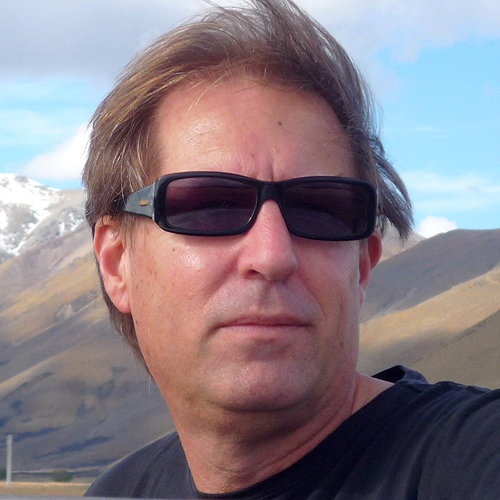 Associate Professor
Institute of Modern Letters

WR16 403, 16 Waiteata Road (Bill Manhire House)