News
2019
The 9th International Conference on Advanced Materials and Nanotechnology (AMN9) was held in Wellington in February 2019.
The 19th International Conference on Solid State Dosimetry was held in September 2019.
The next Engineering and Physical Sciences in Medicine conference was in October 2019
2018
Andy Edgar was invited to write a chapter in the second edition of "Optical Properties of Condensed Matter" edited by J. Singh. The chapter on "Optical Properties of Condensed Matter" was submitted in March 2018.
2017
Andy Edgar wrote a chapter titled 'Luminescent Materials' in Springer Handbook of Electronic and Photonic Materials, 2nd edition, edited by S. Kasap and P. Kapper (Springer, 2017, ISBN 978-3-319-48933-9).
Grant Williams gave an invited talk at a NZ–India workshop in August 2017 at VIT, which is one of the top private institutions in India.
2015
Radio New Zealand interview
Dr. Andy Edgar and Dr. Nicola Winch were interviewed in February 2015 concerning the portable x-ray imaging system. The text and radio interview can be found here.
2014
New funding
In October 2014 we received four year funding from MBIE for dosimeters and radiation imaging devices for medical and non-destructive testing applications. Our aim is to develop optics-based 2D and 3D dosimeters that can be used to measure the radiation dose as part of a cancer treatment planning process and portable optics-based x-ray imaging systems for non-destructive testing applications.
Dr Grant Williams recognised in 2014 Queen's Birthday Honours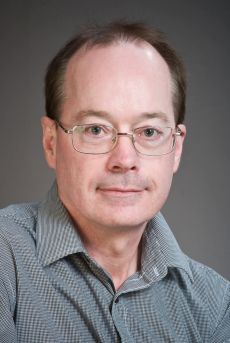 Dr Grant Williams was made a Member of the New Zealand Order of Merit (MNZM) for his services to science. Such an honour is bestowed on those "who in any field of endeavour, have rendered meritorious service to the Crown and the nation or who have become distinguished by their eminence, talents, contributions, or other merits."
Dr Williams, Professorial Research Fellow at the School of Chemical and Physical Sciences, is involved in a number of research programmes that include the study of new materials for magnetic sensors, optical materials and methods for radiation detection, high temperature superconductivity, topological insulators, and linear and nonlinear optics.
"Part of the University's mission is to play a leading role in shaping New Zealand's future and our Honours recipients are doing just that," says Professor Grant Guilford, Vice-Chancellor of Victoria University of Wellington.
"I would like to extend my warmest congratulations to all our Honours recipients, and thank them for using their expertise to enrich our world."
2010
Dr Grant Williams wins Hector Medal
The Hector Medal for physical sciences was awarded to Dr Grant Williams of Industrial Research in Lower Hutt for his internationally recognised work on the chemical and electronic structure of materials, especially high temperature superconductors. His work has led to a better understanding of the fundamental physics and the development of materials for magnetic sensors, radiation detection and imaging, and optical communication. (Source: Royal Society of New Zealand.) Find out more.
Podcast—Glass for radiation imaging
On 13 May 2010, Radio New Zealand aired a show called 'Our changing world', which featured Andy Edgar and Chris Varoy. They are developing new glasses and glass ceramics which can store radiation so that the image is held like invisible ink and then retrieved digitally later.
The materials can detect X-rays, gamma rays and neutrons, and can be used for recording images of objects placed in X-ray or neutron beams.
While there are similar products already on the market, the group is trying to improve them. As Ruth Beran finds out, the materials are batched and poured in an inert, un-reactive environment of dry argon or nitrogen gas in a "glove box". (Image and text: Our Changing World.)