Our students join a lively intellectual environment that offers innovative teaching and world-leading research in superb new facilities.
Combining our expertise in chemistry and physics gives us an edge in materials science research, and collaborations take our discoveries from the lab to the world.

Chemistry
Study Chemistry and find out how atoms and molecules interact and behave.
Find out more

Physics
Explore the way our world is put together and how it works. Study the universe from the smallest parts of an atom to the cosmos.
Find out more
Our research expertise
We are at the forefront of a wide range of exciting research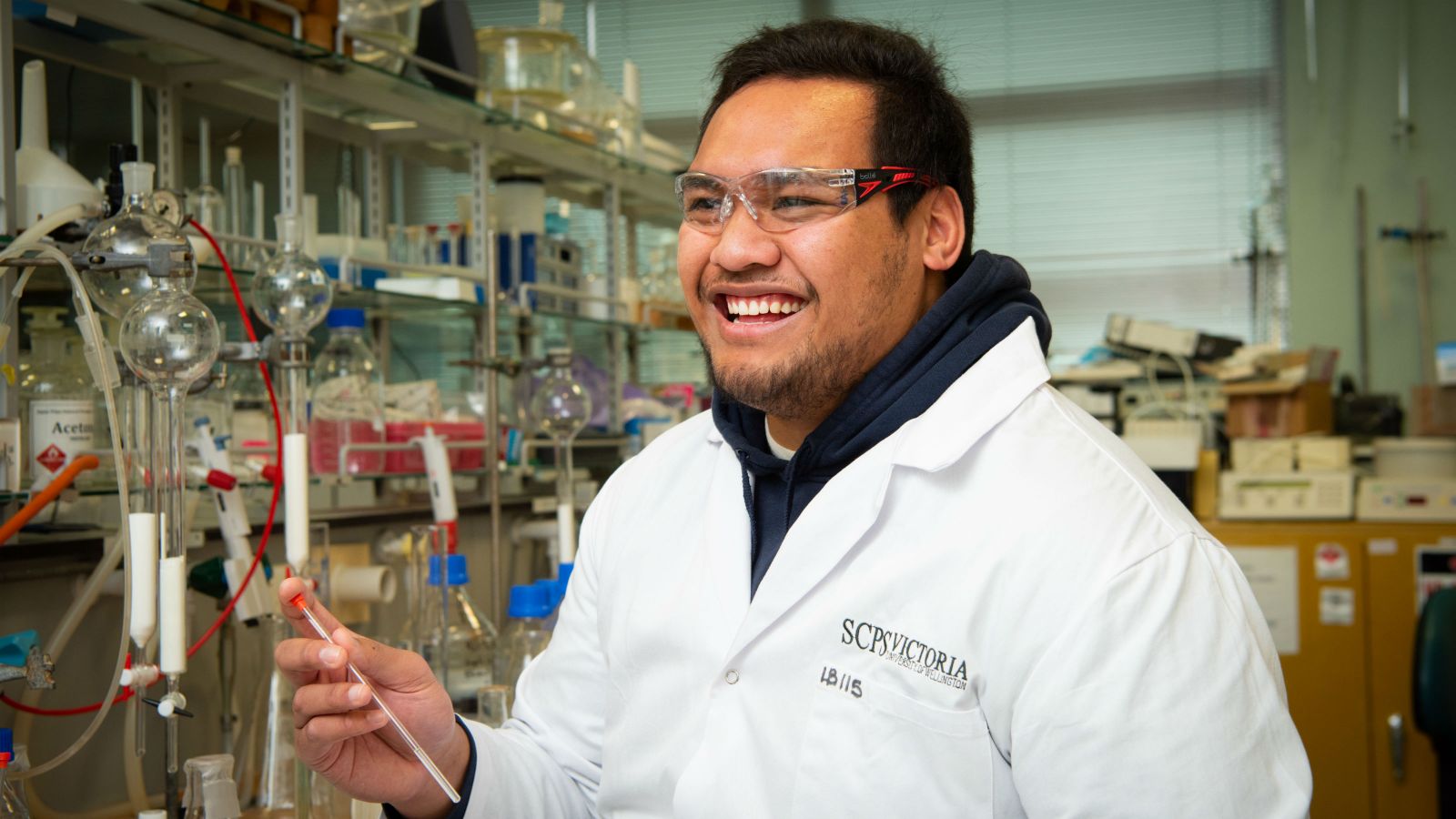 Te Herenga Waka—Victoria University of Wellington researchers have discovered a new way of synthesising ammonia, with potential global environmental benefits.

Innovative research underway at the University's School of Chemical and Physical Sciences could provide the breakthrough needed to develop next-generation, "green" supercomputers—and data centres—that use less power and operate at ultra-low temperatures.