Organic synthesis
Dr Joanne Harvey
Kia ora (g'day)!
Nature-inspired drug discovery is the keystone of the Organic Synthesis research group at Victoria University of Wellington. Natural products from New Zealand marine sponges, fungal and bacterial species provide the basis for several of our projects focussing on the synthesis of analogues for SAR studies and structure-based drug design. Total synthesis of natural product also allows us to develop new synthetic strategies and methods (which may be applied to preparation of analogues), and confirm the structure and/or stereochemical configuration of natural products.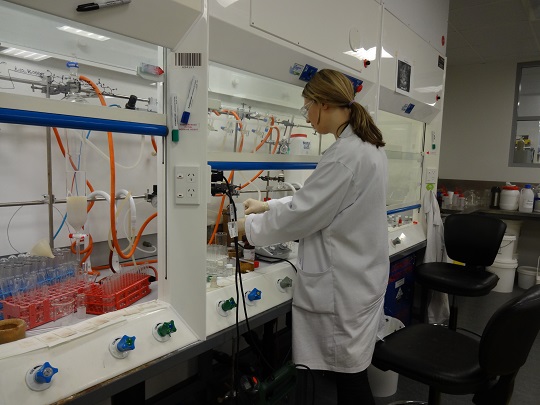 We use our synthetic chemistry expertise for environment projects, such as synthesis of pest pheromones, and food chemistry projects, including studying the metabolism of synthetic food dyes.
Our research group is based in the School of Chemical and Physical Sciences at Victoria University of Wellington, housed in the modern synthesis lab in the Alan MacDiarmid Building at Kelburn Campus. We are part of the VUW Centre for Biodiscovery. Our lab space is located in the purpose-built Alan MacDiarmid building and we benefit from extensive NMR facilities within the School.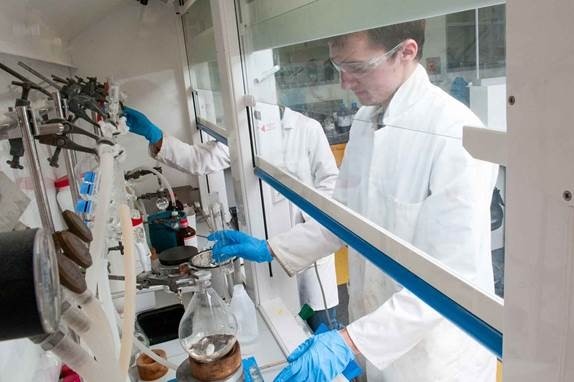 See publications for further information
See people for contact information.
Read more about our research projects.